By now, you've probably heard about the company that's turned Caitlyn Jenner's Vanity Fair cover look into a horribly offensive Halloween costume. But while you were busy being infuriated at the insensitivity of the whole situation (#facepalm #smh #everyhashtagaboutlosingfaithinhumanity), Jenner revealed she's not bothered by it at all.
The "I Am Cait" star spoke about the costume with Matt Lauer for a two-part interview on the "Today" show." Jenner insisted that she doesn't find it hurtful, but admitted the quality of the ensemble (which she's seen in real life) isn't totally up to her standards.
In a preview for the interview, Lauer asks Jenner, "When you hear that there are companies out there that want to do Caitlyn Jenner costumes for Halloween from the Vanity Fair cover, are you in on the joke or do you think it's offensive?"
"I'm in on the joke. I don't think it's offensive at all," Jenner replied. "I know the community does and they've gotten a lot of criticism for doing it. I think it's great."
The 65-year-old added, "They could have a better looking outfit for him [the model], you know?" she said, laughing. "I mean that was a serious bustier on the cover of Vanity Fair, you know?"
Jenner may not find the costume offensive, but as she mentioned in the interview, many in the trans community most definitely do. And we're with them on that.
"There's no tasteful way to 'celebrate' Caitlyn Jenner or respect transgender people this way on the one night of the year when people use their most twisted imaginations to pretend to be villains and monsters," he said.
To watch the interview clip, head over to Today.com. The second part of Lauer and Jenner's interview will air on Thursday.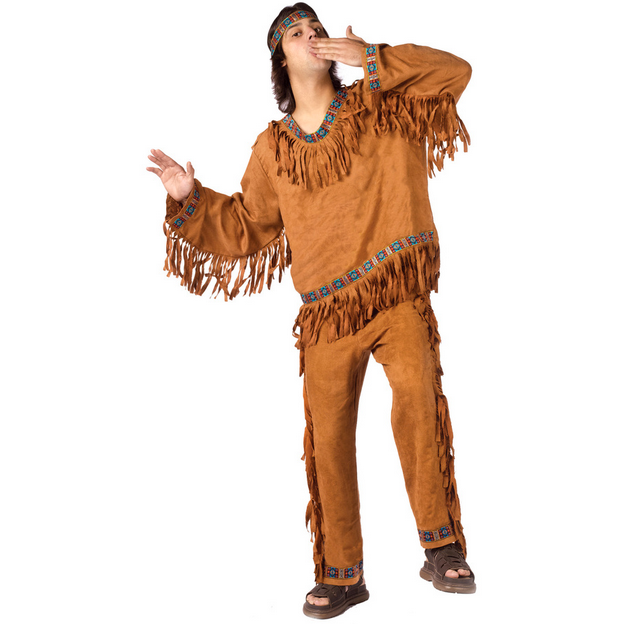 Offensive Halloween Costumes '14
For a constant stream of entertainment news and discussion, follow HuffPost Entertainment on Viber.
Popular in the Community