On Sunday's season premiere episode, Jenner offered damning words for Hillary Clinton, saying the 2016 Democratic presidential hopeful only "cares about herself" and not about women at large.
"We need both sides, and if we're unfortunate enough get Hillary as our next president, we need her on our side," the 66-year-old Olympian, who is a staunch Republican, said in the clip above. "Although she won't be -- she couldn't care less about women."
Jenner's political stance continues to rankle others in the transgender community. Last week, she came under fire after offering faint praise for Republican presidential candidate Ted Cruz in an interview with The Advocate. She even suggested that she be appointed as a "trans ambassador" if Cruz sweeps to victory in November.
Jenner has acknowledged that the Democratic party is "better when it comes to these types of social issues," including those relevant to the transgender community. But on "I Am Cait," she reiterated once again that it isn't enough to shake her conservative core.
The Republican party, she believes, is "just worried about much bigger issues than the trans issues."
"We're $18.5 trillion in debt," she said in the episode. "I think what they don't realize is this country could collapse over this at some point, and if our country collapses, it doesn't make any difference if you're gay, trans, whatever."
Even if Jenner's political stance seems at odds with her transgender identity, it certainly makes for interesting television.
Before You Go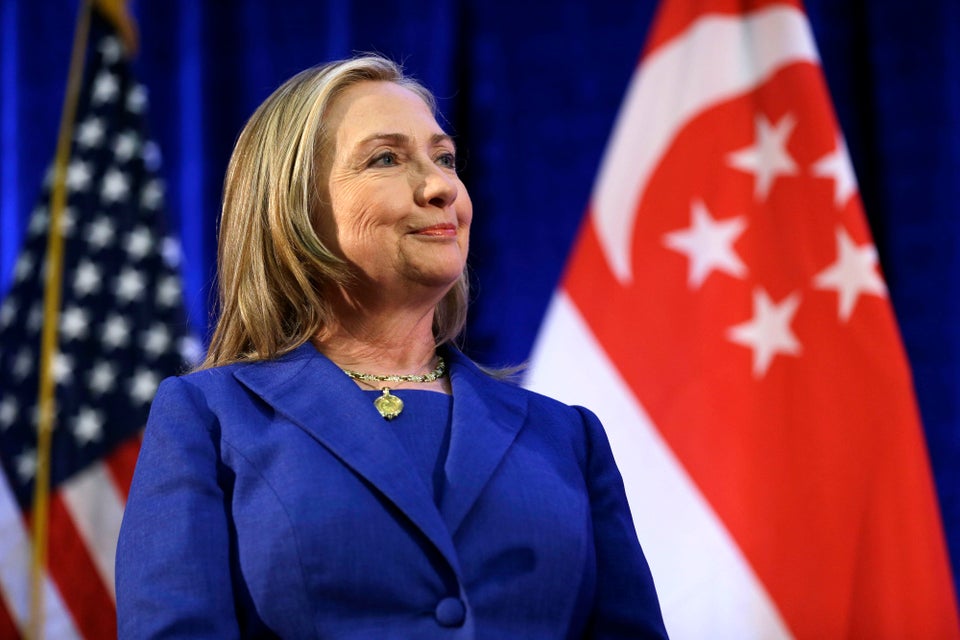 Hillary Clinton
Popular in the Community