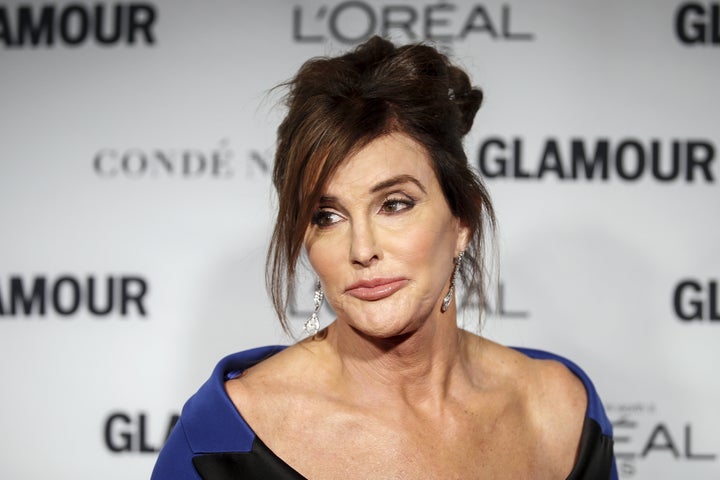 Caitlyn Jenner is once again in hot water -- this time for praying with an anti-LGBT-rights pastor.
The reality star was photographed Thursday in prayer with controversial Houston pastor Dr. Ed Young after the Second Baptist Church's Christmas pageant. Critics pounced, saying the meeting was a publicity stunt and not inclusive enough.
"Dad has always taught me to love everyone," Young's son, Ed Young Jr., tweeted Friday with a photo of the two praying.
The elder Young, who oversees the nation's largest Baptist church, has been an outspoken critic of the Houston Equal Rights Ordinance, or HERO, which would have prevented discrimination against LGBT people in the city but was defeated in November 2015.
The 79-year-old went so far as to call the ordinance "godless" in one of his sermons in September, according to Fox26.
That comment led dozens of local gay, lesbians and trans people to attend services at Young's megachurch in hopes of sending the message, "we're everywhere," one activist told KHOU late last month.
The former Kardashian patriarch clearly echoed that message this week, appearing to turn the other cheek while united by prayer with Young.
But not everyone saw the move as inspiring and heartwarming.
Former county GOP chair Jared Woodfill criticized the visit as a publicity stunt.
"You don't go to a kids' Christmas play and use that as a vehicle to send your message. That's just plain wrong," he told ABC13.
Jenner's reality TV crew accompanied her on her Houston visit, ABC13 reported.
Transgender activist Kate Bornstein, who said she witnessed Jenner's appearance, defended her, tweeting: "The exchange [between] Pastor Ed Young & @Caitlyn_Jenner wasn't filmed or recorded by TV crew—I have a clip on my iPhone."
Bernstein further said she was proud of Jenner, claiming that Jenner addressed Young's hateful rhetoric to his face.
"Proud of @Caitlyn_Jenner, saying to @EdYoung's father's face that the pastor's #transphobic hate videos r highly offensive to all #trans ppl," she tweeted.
"Unfortunately, whatever good will she earned from that initial coming out ESPY speech is rapidly dissipating," Roberts wrote, speaking of the Olympic gold medalist's mainstream recognition as a transgender trailblazer.
Roberts complained that Jenner did not include people of color in the documentation of her visit, as seen in her "melanin free photo," as the blogger put it.
"The problem I have with it along with many of our allies is that the taping had no Houston trans representation, and especially Houston trans people of color," she wrote. She expressed upset that local HERO activists were not given a chance to speak on camera about the ordinance.
Since becoming an unofficial emblem of the trans community, the 66-year-old Jenner has received perhaps as many accolades as criticism.
Earlier this month she was lambasted for saying she's "comfortable" with human rights issues in the U.S. during an interview with the U.S. permanent representative to the United Nations, Samantha Power. LGBT website Towleroad said Jenner discredited the lives impacted by violence within the U.S. transgender community.
When Jenner reaffirmed her Republican voting ticket, the website branded her a "Republican hypocrite," criticizing GOP presidential candidates' anti-LGBT statements on the campaign trail.
After being recognized at the 2015 Glamour Women of the Year awards in November, she also faced public criticism for her answer to BuzzFeed to the question, "What's the hardest part for you about being a woman?"
"The hardest part about being a woman is figuring out what to wear," she responded.
In a Dec. 14 blog post, Jenner addressed her critics, writing that she's ultimately "tried to be a force for good."
"I am guessing this is probably not the last time I will say the wrong thing, or say something the wrong way. I promise to keep learning, and to try to be more articulate in the future," she wrote. "We have a lot of hard work to do. I am looking forward to doing it together."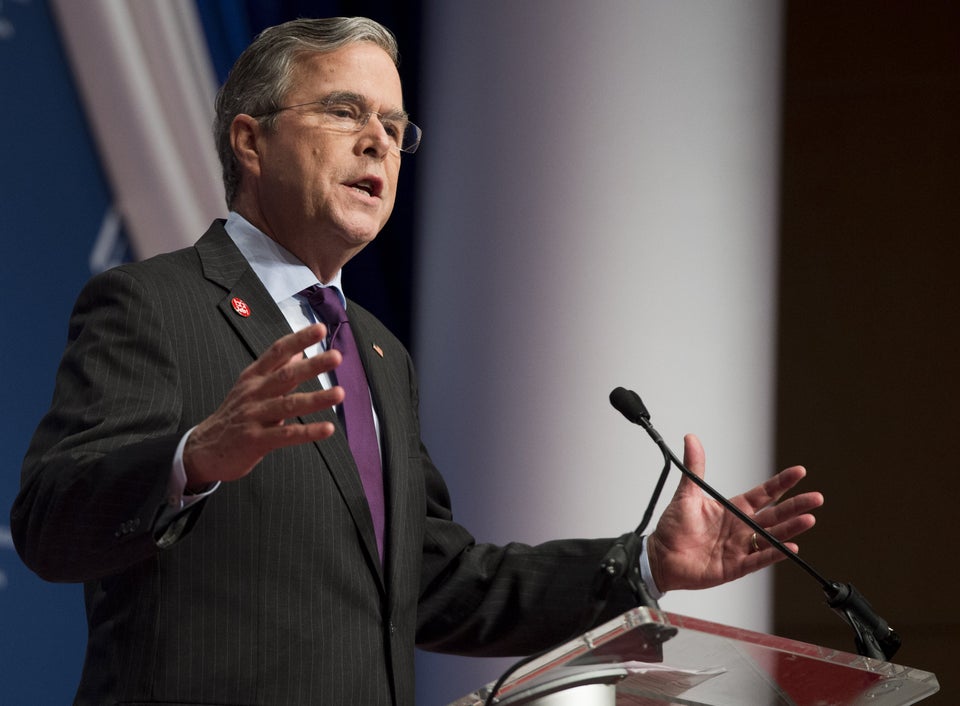 14 Worst Anti-Gay Statements By GOP Presidential Candidates
Support HuffPost
Every Voice Matters
Popular in the Community