Correction: This post has been updated to correct a mischaracterization of Caitlyn Jenner's "driving incident."
Caitlyn Jenner, a former Olympic athlete also attached to the Kardashian reality show, coming out as a transgender woman was an important step in opening up discussion on LGBTQ issues. Caitlyn Jenner did for herself and the LGBTQ community a great thing; she opened herself up to public scrutiny and encouraged love and support for all genders. But her actions as of late lead me to believe she is not worthy of the accolades the press gives her. From an alleged reckless driving incident that left a woman dead, to continuing to use a country club male membership, it seems that most issues a transgender woman faces in life Caitlyn can skirt by using affluence and social connections.
I read recently that the husband of a late NY police officer who died on September 11 returned a "Glamour" award posthumously given to his wife, because Jenner was the next recipient of the award. After looking further into the article, I do no think it was meant to be transphobic. According to "The Daily Caller," Moira Smith was a New York Police woman who bravely led victims trapped in the building to safety, before the building collapsed and buried her and many others. A month after her death, Smith was named "Glamour" magazine's "Woman of the Year." However, now that Jenner is the next recipient for the same award, Smith's widow states he will be returning her award. In all honestly, I can completely understand his perspective. NYPD Moira Smith risked her life saving others, and died trying to help her community. Caitlyn Jenner, an Olympic athlete, and husband to Kardashian empire, becoming a transgender woman was an important step in opening up discussion on LGBTQ issues, but frankly I do not think it compares to Moira Smith's act of heroism. Smith faced certain death to save the lives of the hurt and vulnerable, and above all that, she knew she had a family waiting at home for her. Heroism to me is not only being the change you want to see, it is also willing to sacrifice who you are for a better future.
It is true that Caitlyn Jenner made transgender men and women more mainstream in the eyes of the media, but does this make her a hero? As South Park reiterates in it's newest season, it is a person's actions not gender that determine heroism. There have been many noteworthy transgender men and women who have accomplished just as much, if not more, than Jenner who should be applauded for their accomplishments. Balian Buschbaum is another Olympic Athlete who underwent gender reassignment surgery; the name Balian was chosen after a blacksmith crusader. Formerly Yvonne Buschbaum, he competed in the 2000 Olympics for Germany as a female pole vaulter. In fact, his personal best -- 4.70 metres -- is second only to the record of German pole vaulter Annika Becker. In 2007, he announced his retirement from the sport, and began his identity as a man. I personally admire Dr Marci Bowers, also known as the "Rock Star" of transgender surgery. Marci Lee Bowers (1958) is an American gynecologist who operated a surgical practice in Trinidad, Colorado. She moved her practice to San Mateo, California, in December 2010. Bowers is considered as an innovator in the field of sex reassignment surgery, as well as a pioneer, being the first transgender woman to be performing the surgery. If anyone should be rewarded for bringing out the truth and possibility in gender reassignment, Dr Marci Bowers takes the cake.
Read more: http://dailycaller.com/2015/11/16/911-widower-sends-back-award-after-caitlyn-jenner-receives-same-honor/#ixzz3rrb6izD
https://en.m.wikipedia.org/wiki/Balian_Buschbaum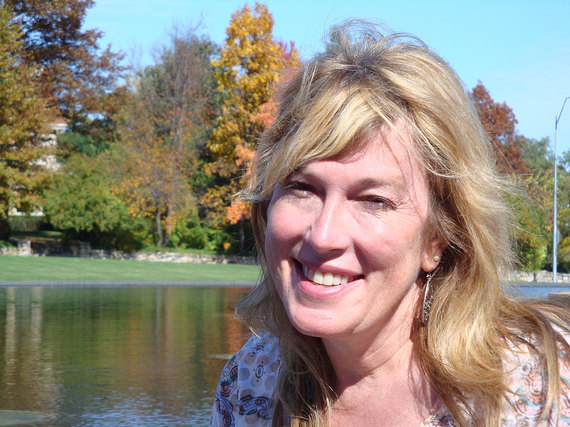 Calling all HuffPost superfans!
Sign up for membership to become a founding member and help shape HuffPost's next chapter