UPDATE: Caitlyn Jenner's MAC lipstick, "Finally Free," is now available for purchase starting April 7. Jenner revealed the news on her Instagram on April 6, sharing an imprint of the rosy nude hue on her coffee cup as well as another campaign image of her clad in a sexy bustier, applying it in the mirror. 100 percent of proceeds will go to the MAC AIDS Fund Transgender Initiative. Head to MAC to shop.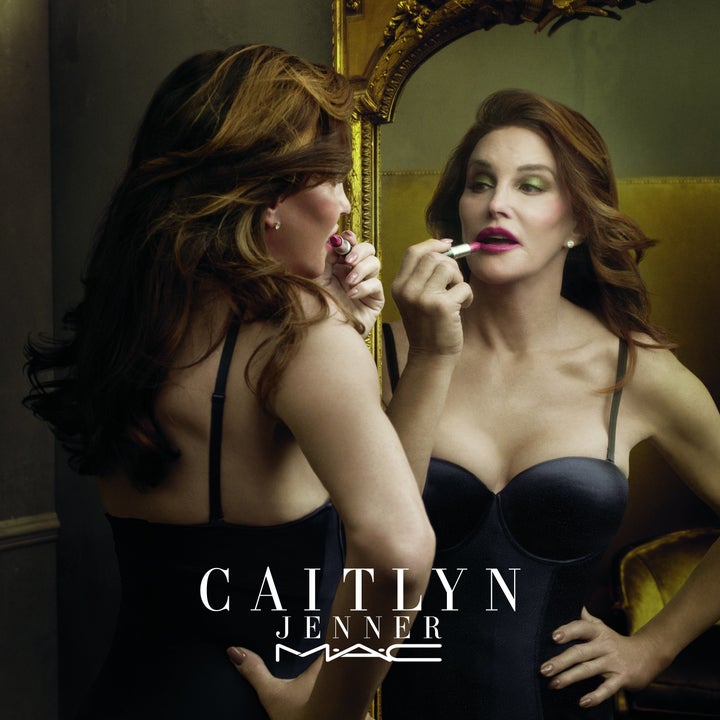 EARLIER: Yes, yes, yes and more yes.
After last year's speculation, MAC Cosmetics announced on Friday that Caitlyn Jenner is partnering up with the company to sell a signature lipstick shade called Finally Free. In a press release, the brand stresses that Jenner's product "champions all ages, all races and all sexes."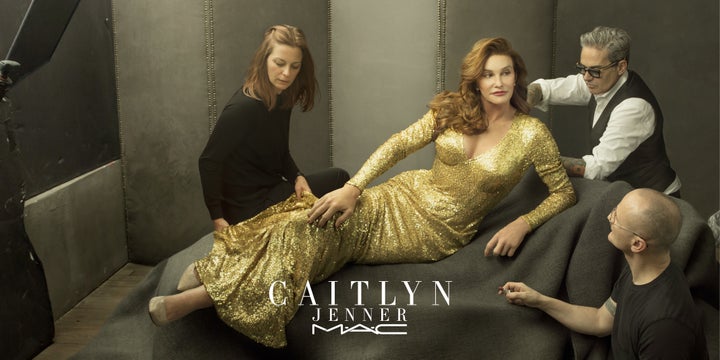 Unlike some celebrity makeup collaborations, Jenner's lipstick is here to make a change, and not only in beauty wardrobes. Hitting MAC's core values with their AIDS fund, 100 percent of the money from purchases will go towards the fund's Transgender Initiative, a cause that will hopefully help lead the charge in more social justice and acceptance for and of transgender lives.

In an exclusive interview with MAC, Jenner discusses the meaning behind the lipstick's name, Finally Free, which is a common phrase she uses to refer to herself. Additionally, she explains why she chose the elegant pink color, telling MAC, "I wanted a lipstick that would be universal, suited to more people, and was an everyday lipstick, not just a high-glam, once-in-a-while kind of lipstick."
Deeper in the conversation, Jenner speaks further about the initiative and gets real about beauty and the women that inspire her. Read the full interview.
Jenner joins a long list of icons to front an ad for the brand, including Elton John, Ru Paul and Lady Gaga (to name a few.) According to its website, VIVA GLAM campaign spokespeople "are provocative, alternative and influential and reflect diverse communities. They are heroes we look up to for their personal triumphs; people who have invented themselves and people who created movements."
We'd say Jenner fits that description pretty perfectly. This marks the first (of what we're assuming will be many) major ad campaigns for her, and it's a really great one. We can't wait to see what else is to come.
Jenner's lipstick, which retails at $17, will be sold exclusively online beginning April 7.