Caitlyn Jenner's conservative-leaning political views once extended to the issue of marriage equality.
Fifteen or 20 years ago,"I was not for it," she says in a preview of her interview with Ellen DeGeneres, which is scheduled to air on Tuesday. "I am a traditionalist -- I'm older than most people in the audience, and I kind of like tradition -- and it's always been a man and a woman, and I'm thinking, 'I don't quite get it.'"
"But as time has gone on," Jenner continues, "I think, like a lot of people on this issue, I've really changed [my] thinking here to, 'I don't ever want to stand in front of anybody's happiness.' You know? That's not my job. If that word 'marriage' is really, really that important to you, I can go with it."
DeGeneres tells Jenner during the interview that legalized same-sex marriage, as opposed to civil unions, is important because it signifies equality for gay people.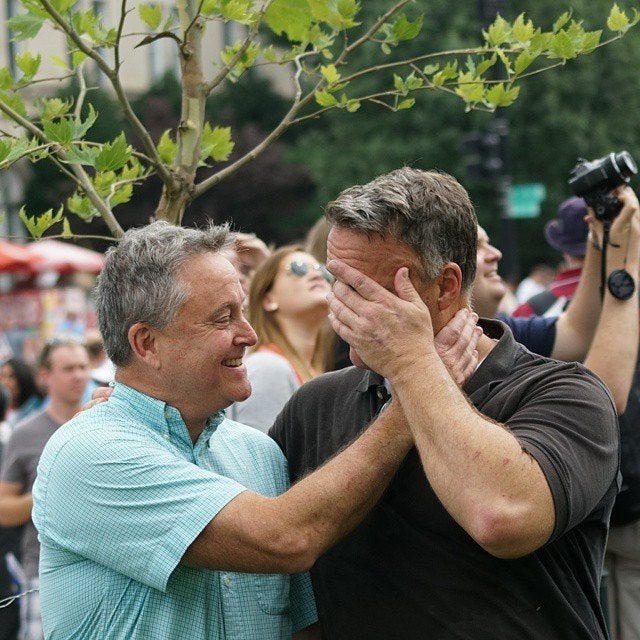 U.S. Celebrates Marriage Equality
Popular in the Community