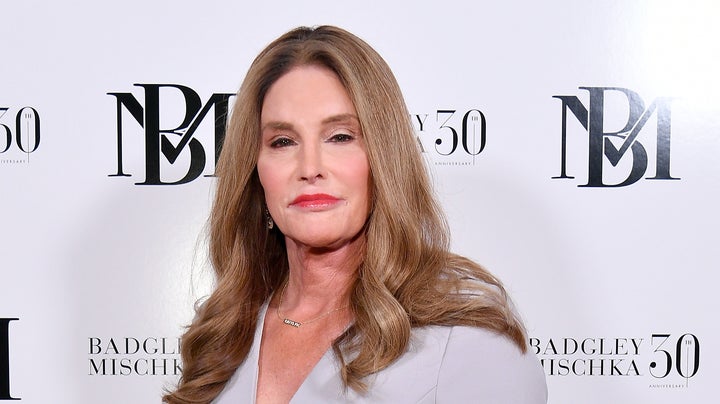 During the 2016 presidential campaign, Caitlyn Jenner became one of Donald Trump's most ardent and vocal supporters in the LGBTQ community, assuring her fans that her fellow Republican had their best interests in mind.
Now, it appears that efforts within the Trump administration for a policy change to narrowly define gender ― and in the process significantly limits rights for transgender people ― has become the final straw in persuading Jenner she was wrong.
The former "Keeping Up with the Kardashians" star officially revoked her support for the president after months of distancing herself from his administration.
"I believed I could work within the party and the Trump administration to shift the minds of those who most needed shifting," Jenner wrote in a Thursday Op-Ed for the Washington Post.
"Sadly, I was wrong," she concluded.
"The reality is that the trans community is being relentlessly attacked by this president," she wrote for the Post.
Trump "has made trans people into political pawns as he whips up animus against us in an attempt to energize the most right-wing segment of his party, claiming his anti-transgender policies are meant to 'protect the country,' Jenner said in the Op-Ed, referring to the president's response to the criticism generated by the leaked Department of Health and Human Services memo on gender.
Despite her early support for Trump, Jenner has been publicly showing disdain for him this year.
Speaking at a gala in March, Jenner said the Trump administration has set the LGBTQ community back "20 years." She also said the administration "has been the worst ever" for LGBTQ issues.
Unlike previously, Jenner on Thursday appeared apologetic for her past support of Trump and vowed to be a better advocate for the LGBTQ community by turning away from the administration.
"Believing that I could work with Trump and his administration to support our community was a mistake," Jenner wrote.
She listed ways the administration betrayed her support, including the proposed policy change on gender, the attempts to ban transgender service members from the military and the rollback of rules that protected transgender students from discrimination.
"My hope in him — in them — was misplaced," Jenner added. "And I cannot support anyone who is working against our community. I do not support Trump."