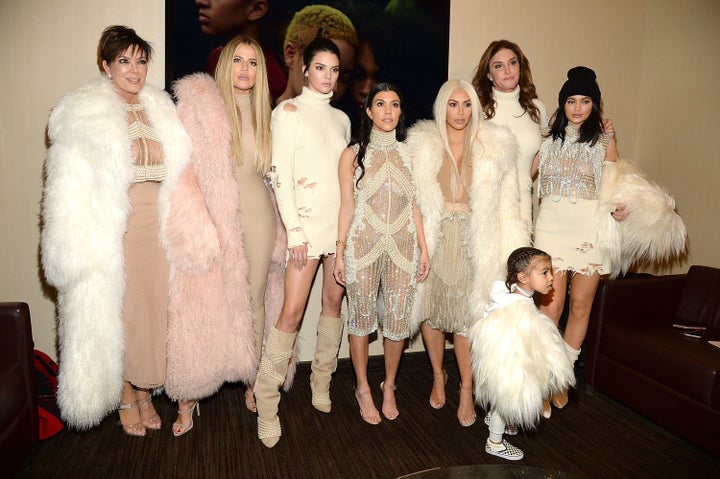 The entire family wore elaborate, fluffy, and exclusive Balmain for Yeezy looks, created by Balmain designer Olivier Rousteing just five days prior to the show. While everyone's outfits coordinated, Kendall and Caitlyn Jenner one-upped the whole fam by wearing matching tops.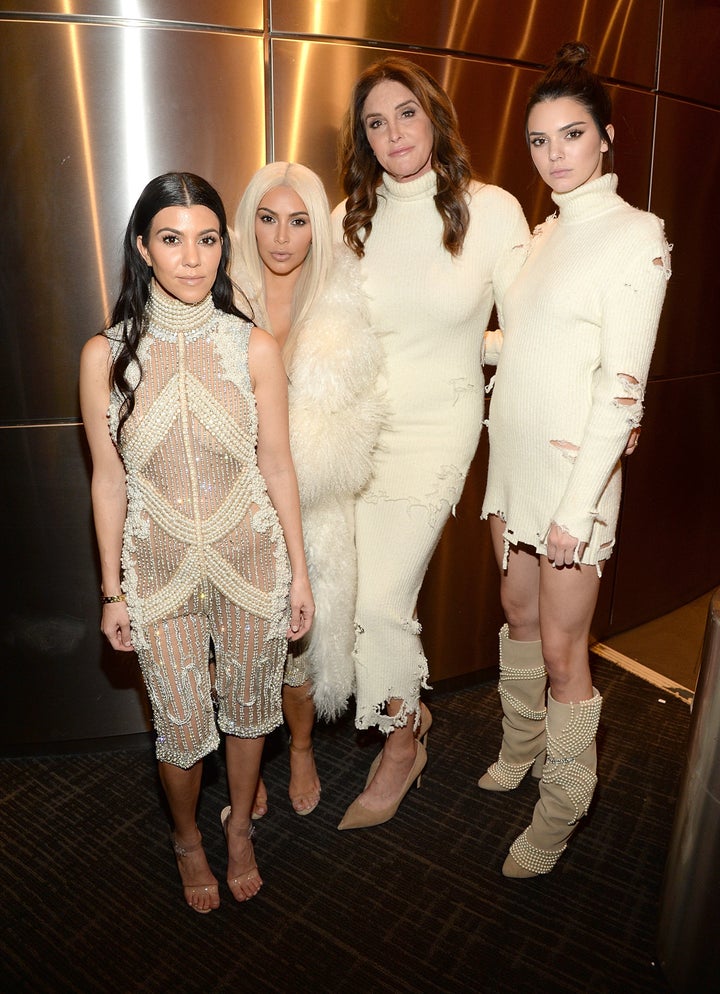 Both were clad in tattered white turtlenecks, though Caitlyn paired her look with a matching skirt and nude pumps while Kendall wore hers as a dress and went bare-legged with embellished boots. Kylie rounded out the matchy-matchy look with a skirt made out of the same material as the turtlenecks.
Considering Rousteing created these looks for every member in the Kardashian/Jenner kontingent in the span of a work week, it's pretty impressive that they didn't all show up in the same exact thing.
The only question now is, who wore it best?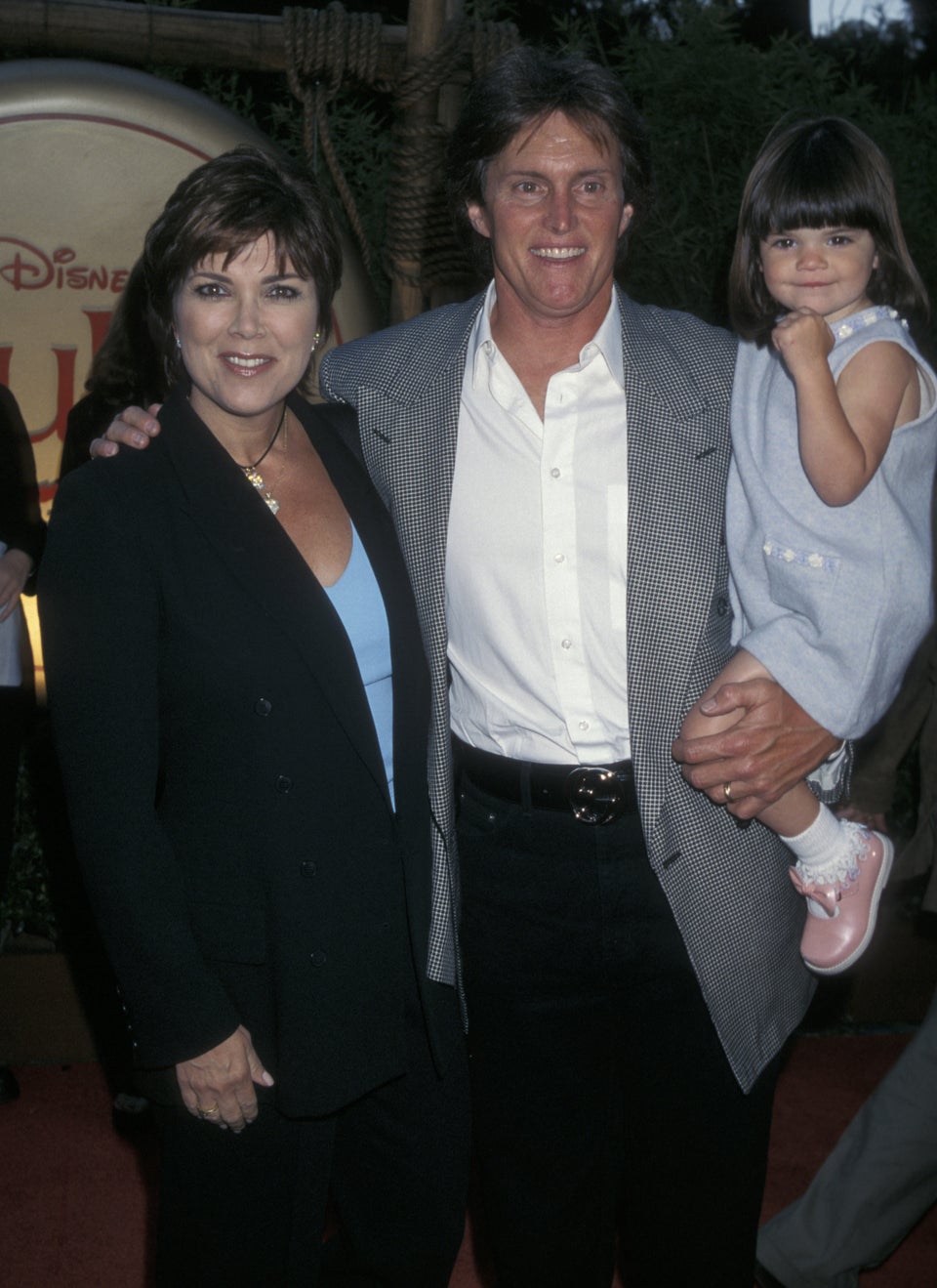 Style Evolution: Kendall Jenner