When Caitriona Balfe signed up to play Claire Randall in Outlander three years ago, she was asked if, by the way, she was prepared to have her life changed.
She doesn't volunteer her answer from then, but today she says that's exactly what happened.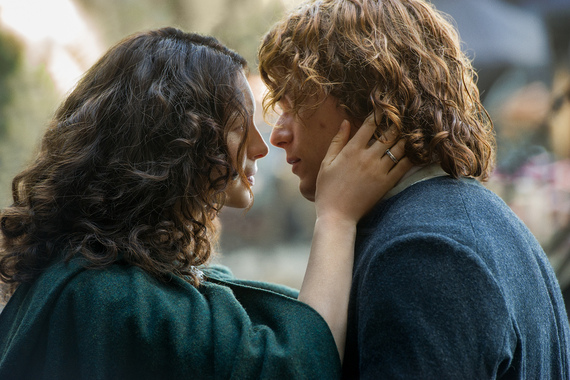 "I had no idea how far this would take me," says Balfe, and in some ways the ride has barely begun.
Outlander returns to Starz Saturday (9 p.m. ET) for its second season, after a rich blend of history, romance and fantasy turned the first season into one TV's breakout hits.
The show did have a head start, since it began life as a popular series of books by Diana Gabaldon, who is involved in the TV series production.
Balfe says that from her inside perspective, the adaptation has captured the full depth and scope of the tale, which begins when World War II nurse Claire Randall is transported back to 18th century Scotland.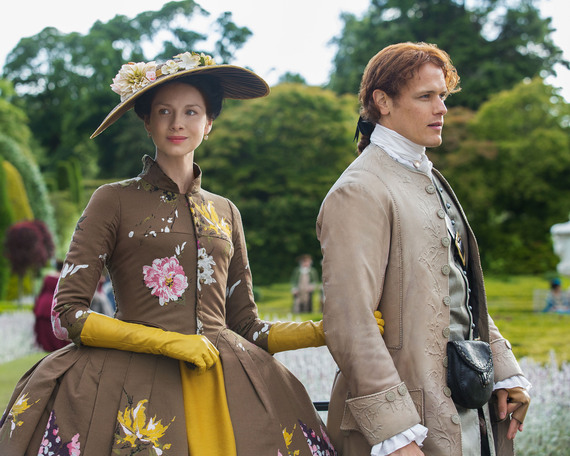 There she falls in love with the handsome young Jamie Fraser (Sam Heughan) and the two are swept into the whirlwind of the struggle between native Scots and the ruling British.
As Claire tries to find a way back to her old life, her heart is slowly drawn into her new one, and as the second season begins she feels increasingly torn apart.
Balfe, happily, doesn't share that part of Claire's experience. But she says the intensity of Claire's emotions, and the story, have stayed with her.
"Characters with strength will rub off," she says. "Doing this job, whether it's playing Claire or just reflecting, has made me grow. I feel very different than I did three years ago, in good ways."
Outlander's passionate fan base has also reinforced her sense that something unusually engaging is going on here.
"I get letters from people, telling me about their own life journeys," she says. "That's humbling and exciting. You feel like you're part of something bigger than yourself."
Bigger is the operative word for the historical scope of Outlander in Season 2. Claire and Jamie relocate to Paris, where they try to infiltrate the Jacobite rebellion and persuade its leaders to abandon a course that Claire, being from the future, knows will lead to ruinous defeat.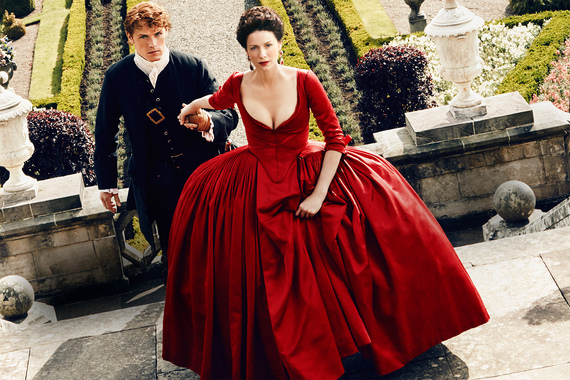 They're trying to change history. They're also entering a Parisian society where Balfe gets to wear a breathtaking collection of gowns that stand in considerable contrast to the sturdy and functional outfits she usually wore back in Scotland.
That's not a bad perk for a world-class model. But she says it's just part of the tapestry.
"We're following the Jacobite Army," she notes. "Jamie and I are always under pressure. When you think about everything that was going on in Paris then, it takes your breath away. You feel like you're part of something huge and epic."
It could also turn into a melodramatic period soap, she says. But it doesn't.
"Romance and fantasy can become arch themes," she says. "The challenge is to ground them in truth and history, which this series does so well."
Part of that, she suggests, comes from simple attention to detail.
"We're given a lot of time to do what we do," she says. "When you're telling an epic story, you need that.
"We have a very long shooting schedule. Sometimes it feels like we're doing eight movies, back to back to back."
The Dublin-born Balfe, 36, has managed to use the off-season for a few other projects, including a part in the new George Clooney movie Money Monster.
Before Outlander she was best known as a fashion model, racking up hundreds of clothing campaigns and world-class runway shows.
She had studied acting before she became a model, though, and a decade ago she moved from New York to Los Angeles to get back into it. She calls acting her real passion.
Claire, she says, reminds her why.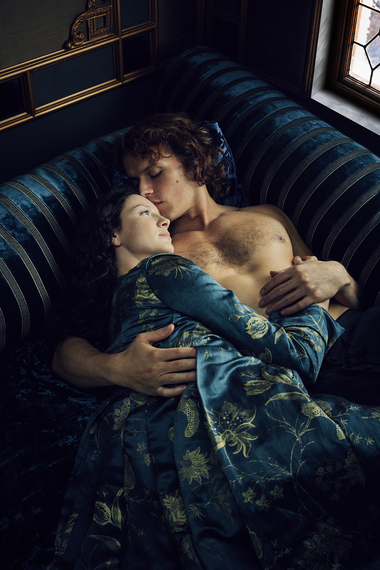 Beyond her mission with Jamie in Paris, Claire gets a reminder early this season of her life back in 1940s Britain, and Balfe says that part of the story can't be overlooked.
"It's so fascinating to meet the other Claire," Balfe says. "Because she now has the wisdom of hindsight.
"It's like Robert Frost, the road not taken. Most of us never know what another road would have been like."
The road Claire will take this season, says Balfe, includes rough patches as well as satin gowns.
"Last season I felt that Claire was largely reactive," says Balfe. "This season she takes more charge. But things happen so fast she really won't have time to be contemplative. She's in a survival mode."
Yes, that will change your life.
Popular in the Community