GONZALES, La. ― When the floodwaters began their rapid rise in southern Louisiana, residents fleeing to safety left with little more than the clothes on their backs. Others ― along with their pets, children and infirm relatives ― were left stranded and waiting for rescue.
More than a week and a half since the historic flooding began in the state, FEMA's on-the-ground response effort has earned mixed reviews from locals: Some argue it's nowhere near as flat-footed as the response to Hurricane Katrina in 2005, while others judge the response as late.
"FEMA, they showed up today with boats to rescue people. Where the hell were they a week ago?" Jimmy Purvis, chairman of the Board of Directors of Parks and Recreation in Denham Springs, said on Friday.
But while FEMA was just gearing up, a group of people dubbed "The Cajun Navy" were already navigating the floodwaters to rescue stranded neighbors in the state.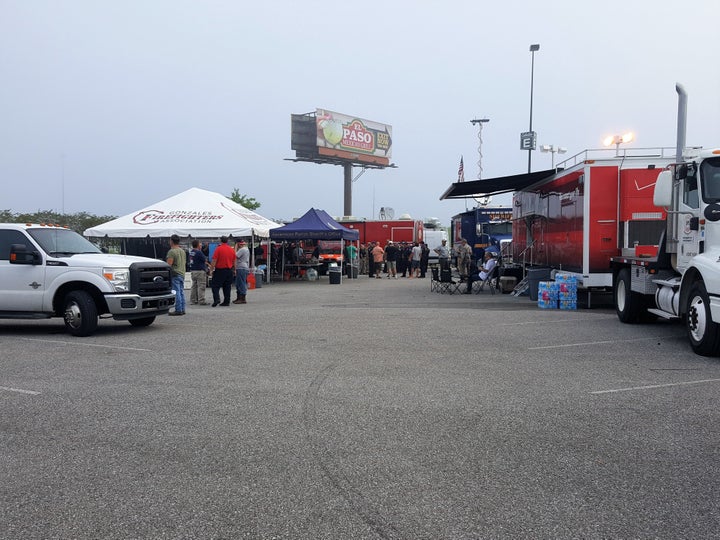 "People just came out in full force. And not just Cajuns: People from Mississippi, people from up north," said Lafayette-area resident Shawn Boudreaux, who spent Thursday coordinating Cajun Navy volunteers outside a Cabela's hunting, fishing and camping store in Gonzales, Louisiana, roughly halfway between Baton Rouge and New Orleans.
Boudreaux said that while some would argue a Cajun Navy existed in the wake of Hurricane Katrina, the local response to the "Great Flood of 2016" started with a few social media hashtags and a Facebook group. The group of volunteers that he was organizing on Thursday had responded to a callout on the social network for help with the rescue efforts.
"I came with a tiny boat that was way outclassed, and I realized I was better served coordinating and helping out locals," Boudreaux said.
"People showed up with water, Gatorade, food trucks and a line of boat captains ready to go," he added. "People even brought ethanol-free fuel to help the captains."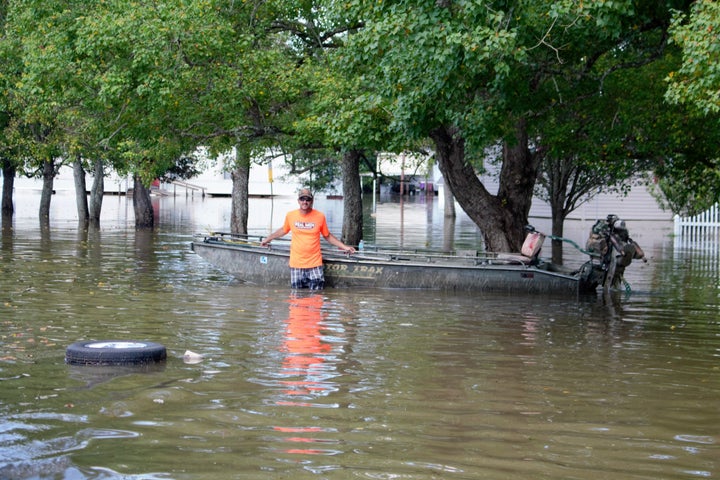 The ranks of the Cajun Navy aren't precise, but Boudreaux said there were easily "several dozen" captains and volunteers, and cautiously put the estimate at around 100 people.
"All of a sudden before the feds could react, we got thousands of boats in the water, with locals helping each other," said Kevin "Chef KD" Dietz. Dietz and other Cajun Navy volunteers took 20-year-old Cody Bourgeois back to his flooded trailer in St. Amant, a rural area in Ascension Parish, on Thursday, in hopes of retrieving Bourgeois' mother's ashes.
"A lot of what we're living with now is unprecedented," Dietz said. "People didn't get flood insurance. It wasn't required; they'd never saw water on their property. And in a 24-hour span, the water started rising five inches an hour, 10 inches, a foot an hour."
Both of Bourgeois' parents died in the last four years, and he feared he'd now lost his home to the flood.
"Where I'm living is completely underwater," Bourgeois said while riding in a Cajun Navy volunteer's boat. "The main goal for me is to save what I can. My mom's urn is on the floor. Hopefully that's not submerged by water, because that's all I have left of my mom."
When the Cajun Navy boat reached Bourgeois home, he was pleasantly surprised to find the water had receded slightly. He disappeared into the trailer and emerged a moment later with a small box.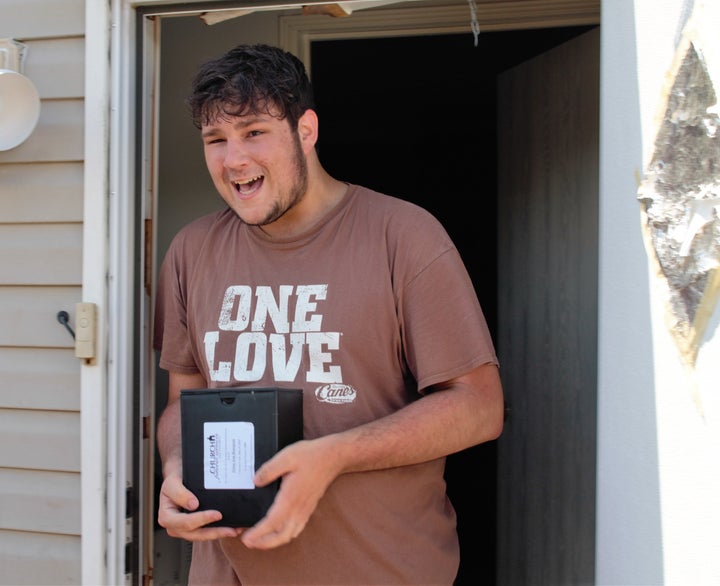 "I got it!" Bourgeois told crew waiting outside. "It's a little wet, but it's all that counts is that it's still here."
For Dietz, it was another successful mission.
"This is what you start feeling ― the heart and fiber of Louisiana," he said. "People taking care of their loved ones. People taking care of strangers."
Related
Before You Go
Deadly Louisiana Flooding Photos
Popular in the Community