We know that cake isn't the easiest thing to bake in your kitchen. Failure awaits you at every turn of cake baking. It could refuse to rise, bake lopsided, burn, crumble, crack, explode... the list goes on and on. But, if you know how to decorate a cake, you can hide all of those failures under a layer of sugar, butter and fun (except maybe the burned ones).
While cake decorating has the reputation of being more than a little tricky, we've got 10 decorating tricks that are stupidly easy and yet still look impressive. So take out your frosting, find the sprinkles and get to work hiding all the flaws in your sad excuse for a cake. Once decorated, it will taste just as sweet as any other cake out there. Promise.
1.) The Sprinkled Frosting Cake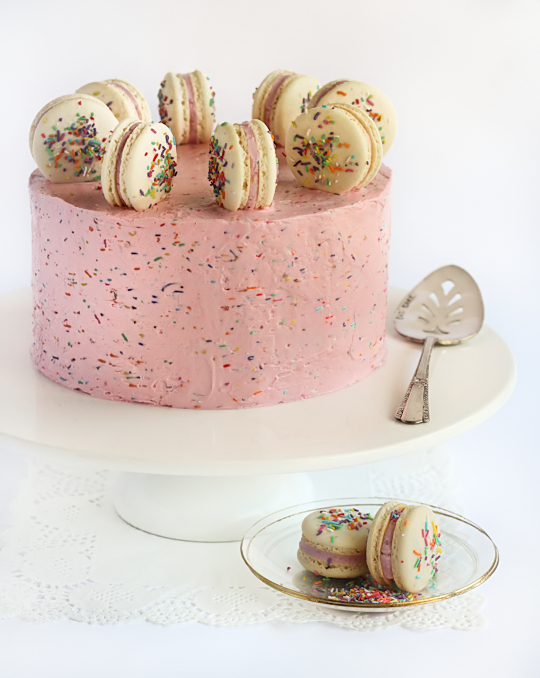 Here's a great way to punch up your cake without having to do any real work. Before you frost your cake, add colored sprinkles to the frosting. It's festive. It's fun. And it requires zero extra effort. We think food blogger Raspberri Cupcake is brilliant for this trick. Check out her tips and tricks on how to get this done.
2.) The Chocolate Drizzle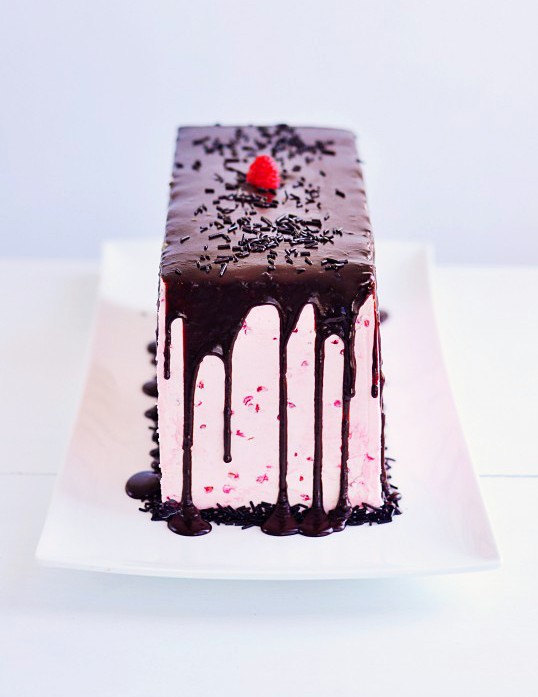 The best thing about the chocolate drizzle is that it requires no skill at all, aside from the ability to spill -- which we all have, right? And if you're serving a cake with a chocolate drizzle to anyone who even remotely likes chocolate, you have immediately won them over. Forever. Let Sweetapolita walk you through the process.
3.) The Cake Cake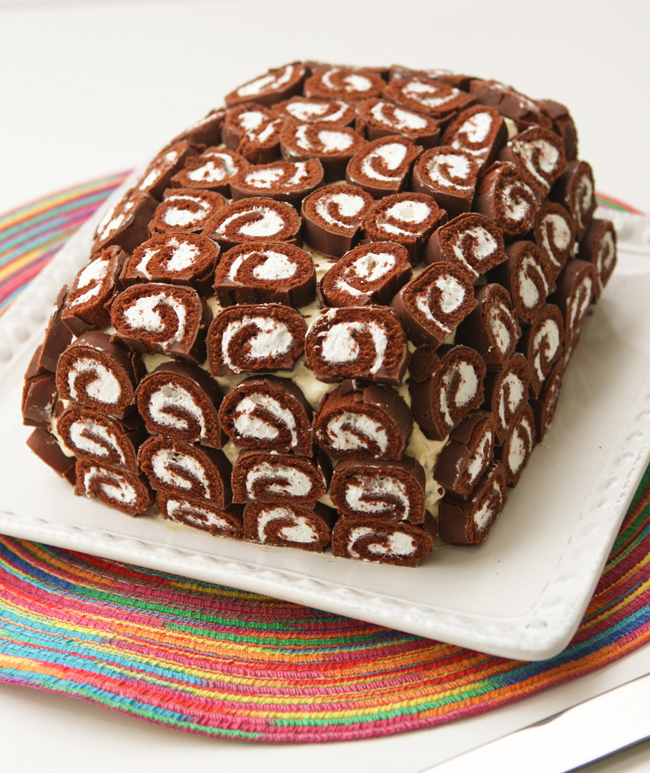 When all else fails, and you're feeling pretty certain that your cake is going to be an epic disaster, just cover your cake with cake. It'll confuse people. But more than that, it will delight them. Little Debbie Swiss Rolls are a great option for this. See how Pip & Ebby does it.
4.) The Ruffle Cake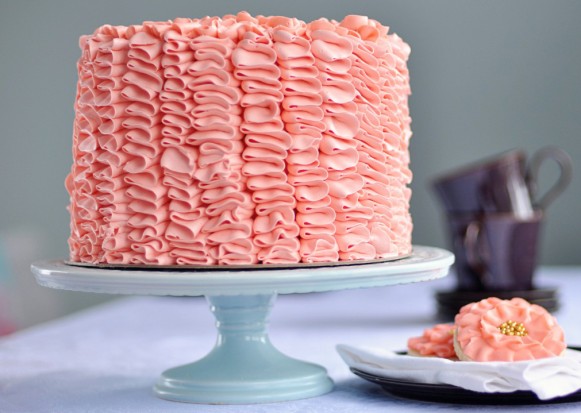 The ruffle treatment on your cake will impress EVERYBODY. It definitely wows us every time we come across it -- and we know how easy it is to do. Let food blogger Sweetapolita hold your hand through the process.
5.) The Rosy Cake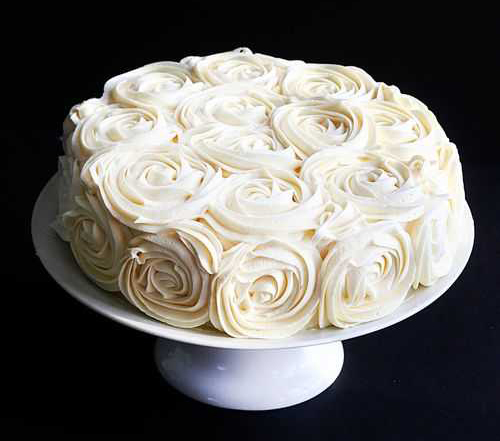 These roses are impressive, huh? They look like something only the most experienced bakers can handle. We're going to let you in on a secret: they're super easy to make. And they're also the perfect decorating trick for the baker with a shaky hand. Food blogger I Am Baker mastered it, and shared that mastery with us.
6.) The Color Swirl Cake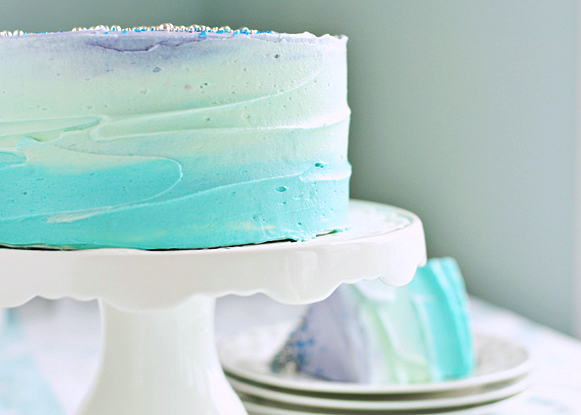 We'll be the first to warn you that the swirl cake is a little trickier than it seems. But once you master it, it's yours forever. And if you use the right colors, like Sweetapolita's dreamy blues and purples, you're already off to a good start. Watch Rosie from Sweetapolita's video tutorial, take a deep breath, and give this a try.
7.) The Sprinkle Cake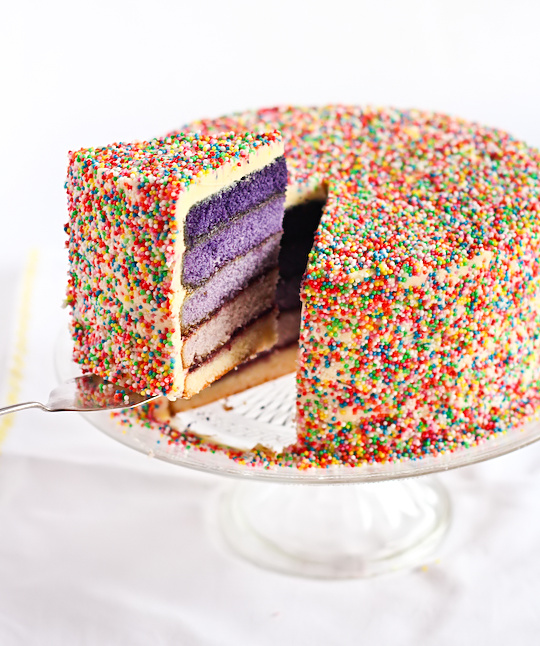 Everybody loves sprinkles. Cover your cake in sprinkles and get out of working with finicky frosting while making everyone happy. It's win win. See how Raspberri Cupcake manages this task.
8.) The Doodle Cake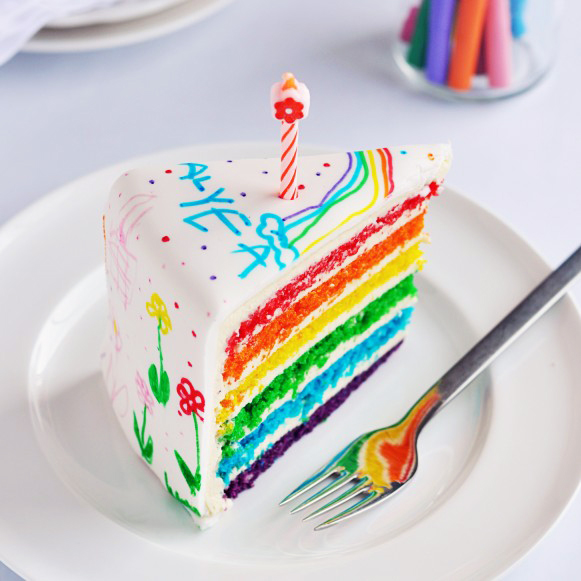 Don't feel up for decorating your cake? Just let your 5-year-old do it. You won't have to reveal how iffy your cake decorating skills are, and no one will be the wiser. They'll just think it's cute. This is an ingenius idea by Sweetapolita.
9.) The Candy Cake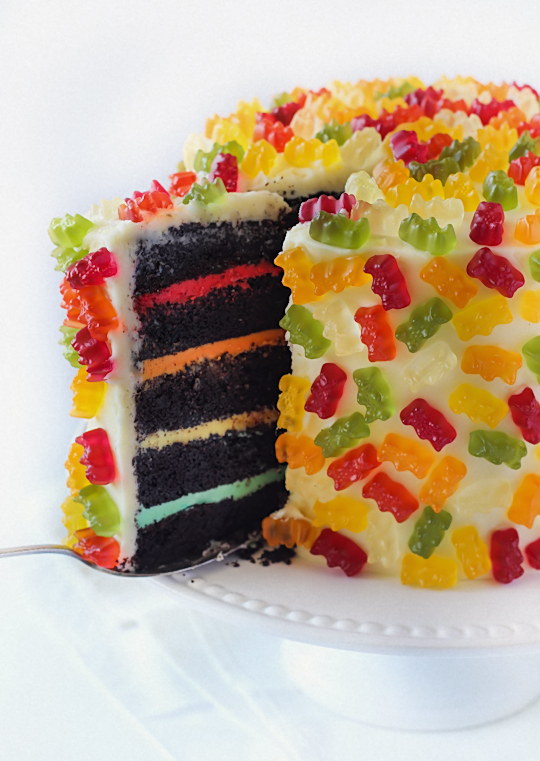 You can never, ever, ever go wrong with adding candy to cake. People love candy. And people love cake. So candy cake is naturally doubly loved. Also, it makes decorating as easy as picking up a piece of candy (which we're all experts at by now). Of course, food blogger Raspberri Cupcake added a nice touch of matching the layered colored frosting to the candy.
10.) The Petal Cake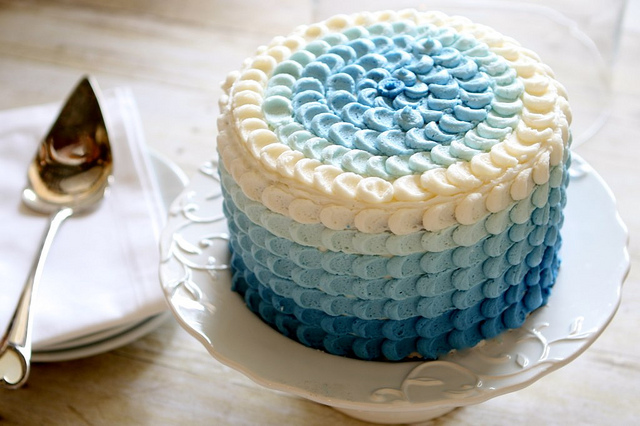 The petal cake is the real deal in cake decorating. It's not complicated. But it takes time, patience and a steady hand. You can do it, but you have to really want it. If you do, The Hungry Housewife has a great tutorial for you.
Try those techniques on these cake recipes.