That's how Sarah Childers, a nurse in Lakewood, Washington, chose to tell her employers at Western State Hospital she would not be taking their dough anymore, according to KOMO-TV.
Childers said the delicious, if unorthodox, resignation notice is her way of giving her employers a piece of her mind, even as she gives them a piece of cake.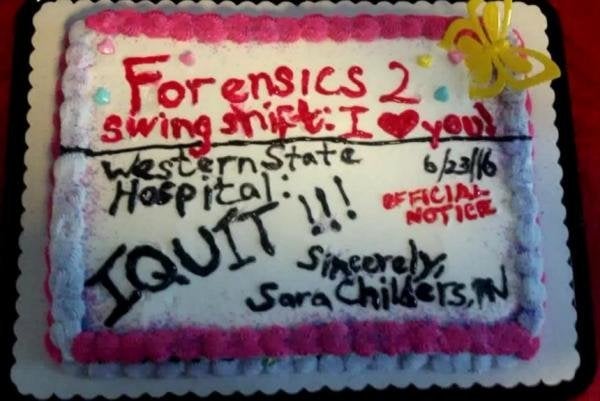 The cake may be sweet, but Childers said the seven months she spent working at the hospital left a sour taste in her mouth.
"It could do so much good, and it's just one of the worst places right now," she told KOMO-TV.
Childers said the pay is low, the hours are long and hospital staff aren't given enough training. She also said management spends too much time writing up employees' mistakes and handing out punishments.
"How do we control the population with such little staff and so many patients?" she told the station. "You can't have individualized treatment that way."
KOMO reporter Jon Humbert cited a report from a consultant hired by the government that dovetails with some of Childers' claims, including her allegations of inadequate training.
How is the hospital responding to those charges? With an official statement that some might call sugar-coated.
Kathleen Spears, communications manager of the Washington state Department of Social and Health Services, sent this statement to The Huffington Post:
This was quite likely the most unique 'letter' of resignation ever submitted to Western State Hospital. Meanwhile, we thank the 2,000 dedicated staff members who do come to work day and night because they find it both challenging and rewarding to help our patients on their journey to recovery.
One thing's certain -- Childers is definitely a contender for the prestigious title of "Person To Quit A Job In The Most Awesome Way Possible."
Others in that league include:
Charlo Greene, who left her job as a TV newscaster in Anchorage, Alaska, by announcing on air, "Fuck it, I quit."
Marina Shifrin, who quit her gig as an animator by making a video of herself doing an interpretive dance to Kanye West's "Gone."
This guy, who quit his job at an insurance company by dressing as a banana and hiring a mariachi band to perform in the office.
Update: This version of the story now includes a statement from the Washington State Department of Health and Human Services.
Related
Before You Go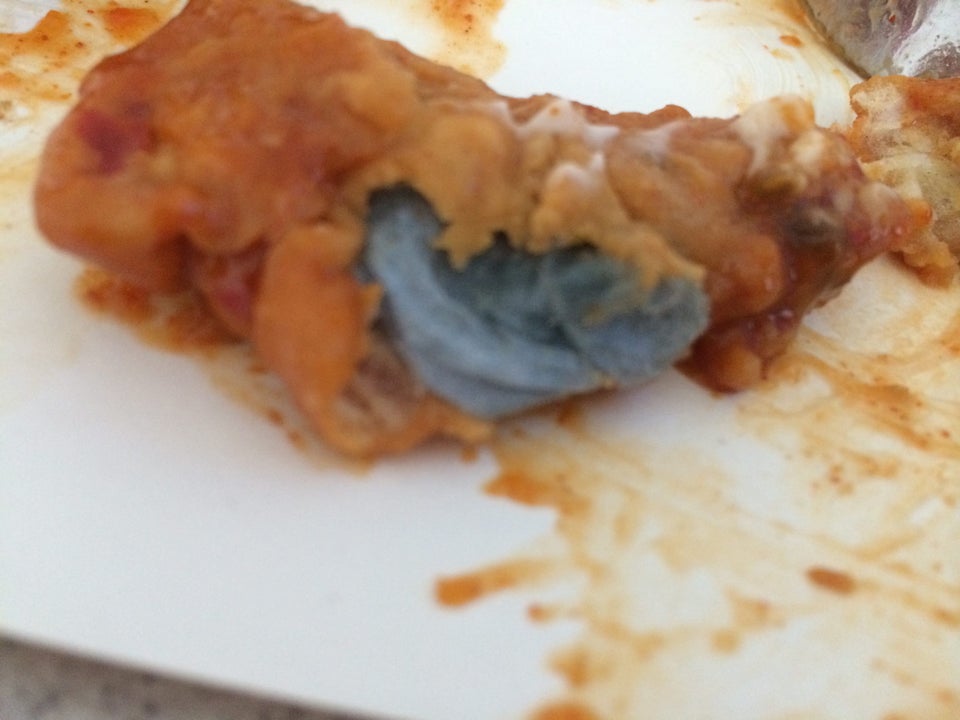 Mealbreakers
Popular in the Community