A firefighter was killed battling the monstrous Thomas fire in Southern California, officials said Thursday. The man was an engineer for Cal Fire and based in San Diego.
"I am very saddened to report that a firefighter fatality has occurred on the Thomas Incident," Chief Ken Pimlott, director of the California Department of Forestry and Fire Protection, said in a statement. "Please join me in keeping our fallen firefighter and his loved ones in your prayers and all the responders on the front lines in your thoughts as they continue to work under extremely challenging conditions."
Pimlott identified the man as Cory Iverson, 32, an eight-year veteran of Cal Fire, according to the Los Angeles Times. He leaves a wife and 2-year-old daughter, with a second child on the way.
"Anne and I are saddened by Engineer Cory Iverson's tragic death," California Gov. Jerry Brown said in a statement. "His bravery and years of committed service to the people of California will never be forgotten."
The Thomas fire, a behemoth that has scorched about 242,500 acres over the past week, quickly became the fourth-largest fire in California state history. Fire officials initially struggled to contain the blaze as it was spurred on by ferocious winds. As of Wednesday morning, it had reached 30 percent containment, with officials expecting to have the fire fully contained by early January.
More than 8,000 firefighters were dispatched to fight the Thomas fire, including 1,200 from other states, but the resurgence in strong winds had officials worried the blaze could gain new life on Thursday.
Around 18,000 structures are still under threat from the flames, and nearly 1,000 have already been destroyed.
The National Weather Service had a high fire danger "red flag warning" in effect for much of Los Angeles and Ventura counties through Friday morning, warning that some areas could see wind gusts of up to 55 mph.
This article has been updated with the identity of the firefighter and comment from Gov. Jerry Brown.
Before You Go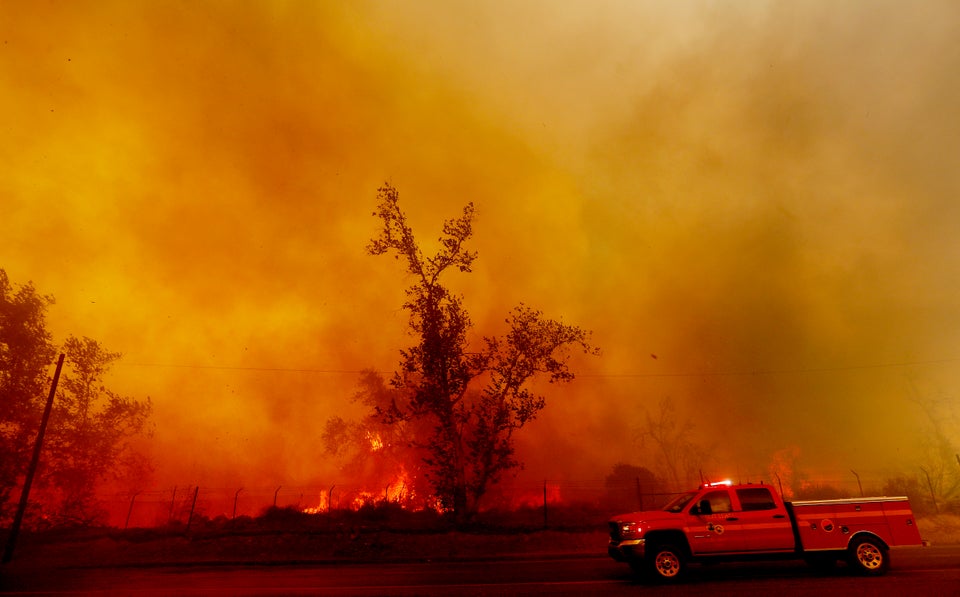 Ventura County Wildfire Devastation
Popular in the Community