There's much to admire in Calcutta's famed Mallick Ghat flower market, but Danish photographer Ken Hermann focused on the dudes. It's easy to see why. The combination of stoic men draped in all manner of florals certainly does a number on traditional visions of masculinity.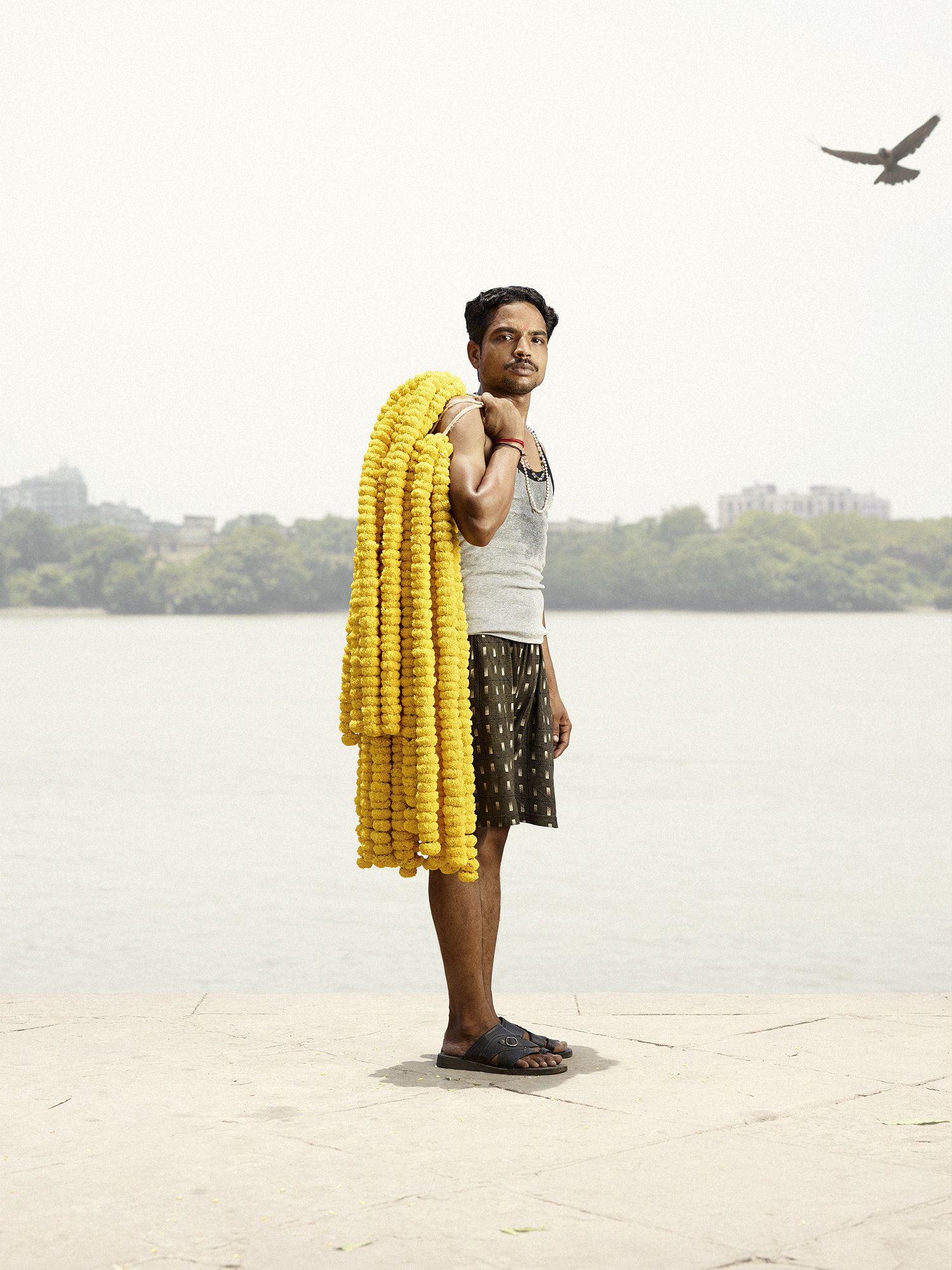 The men are flower sellers, which explains both their choice of accessory, and their all-business facial expressions. Some are carrying tiny bouquets and others are hidden in flora.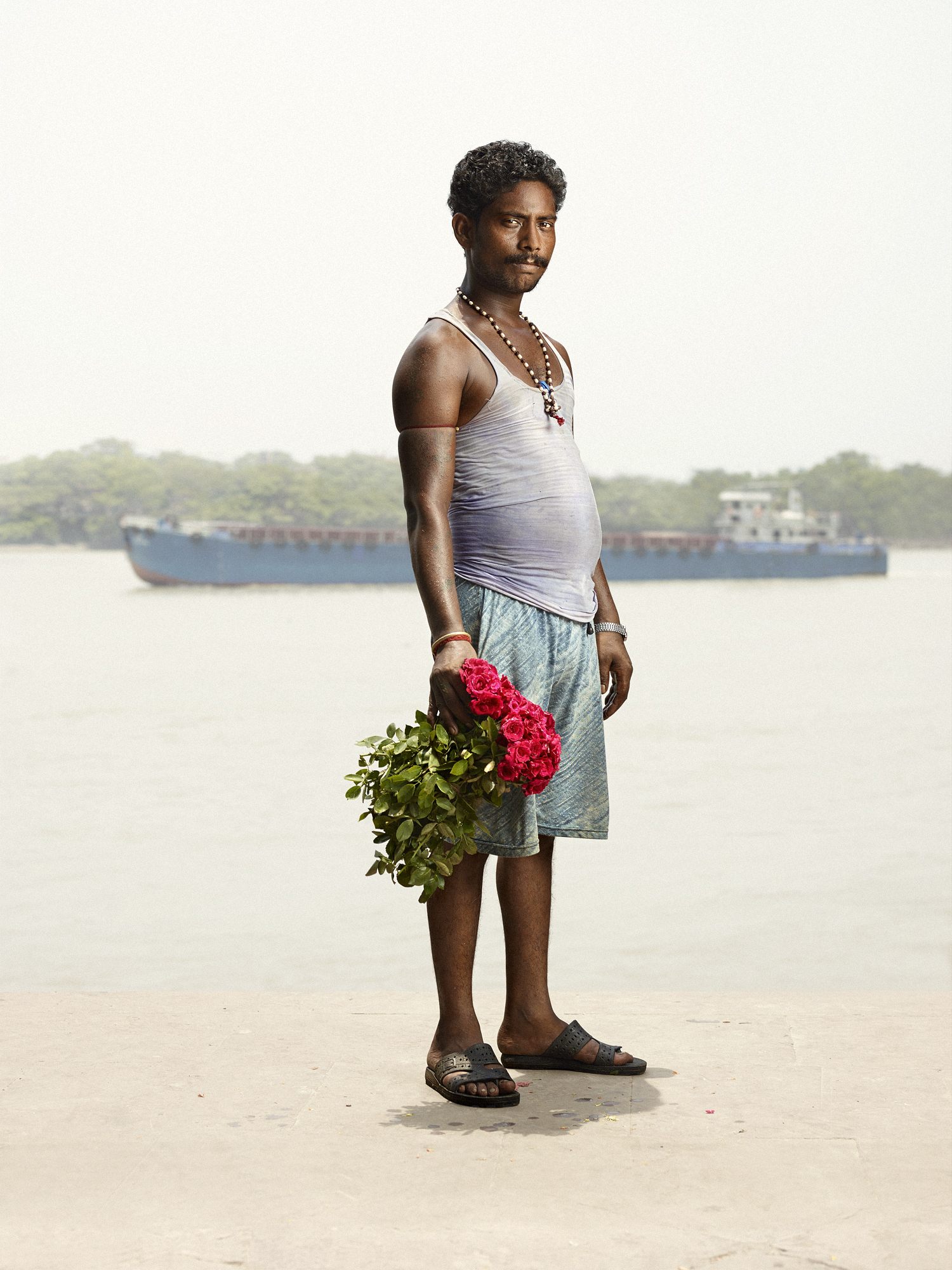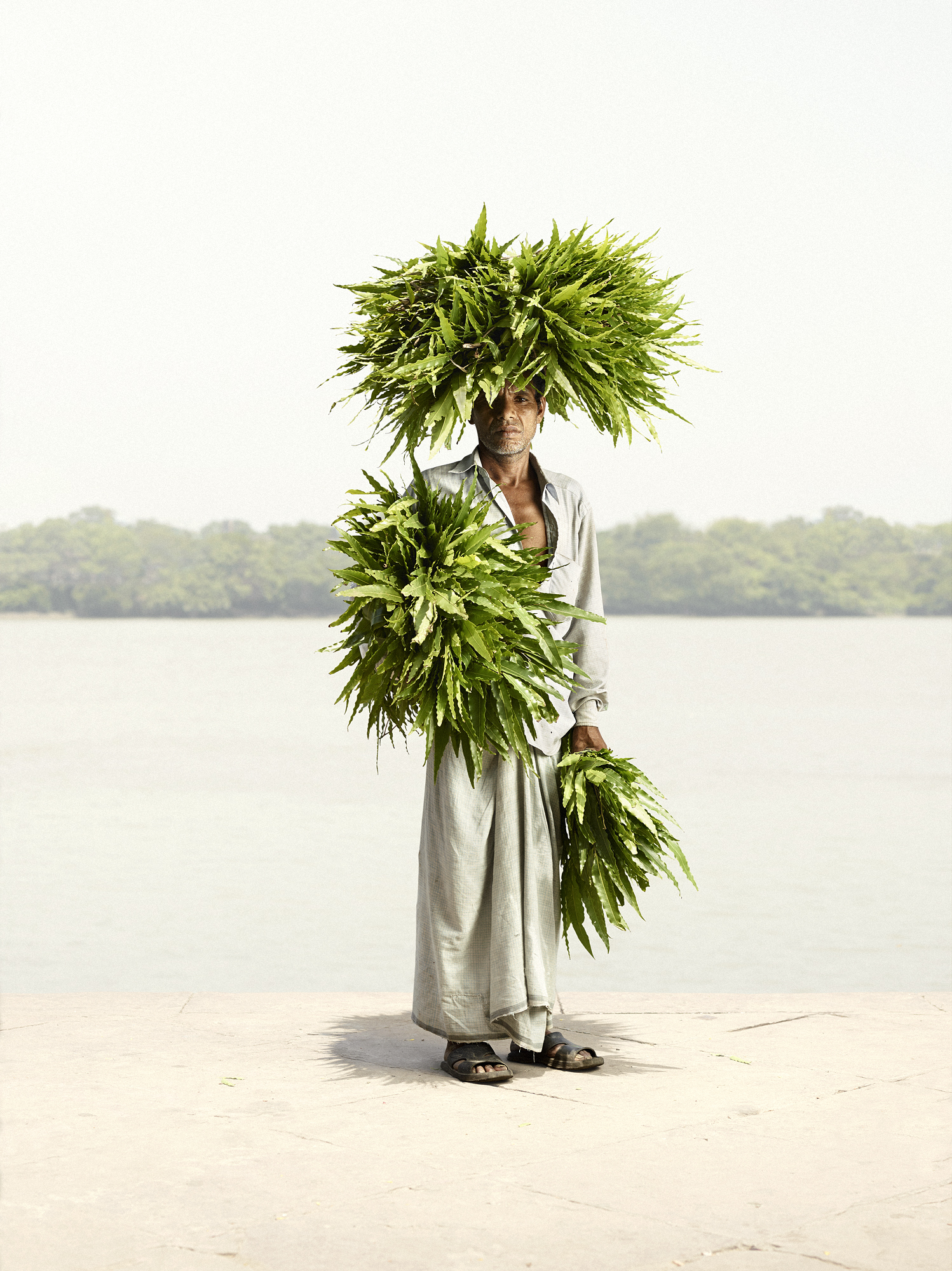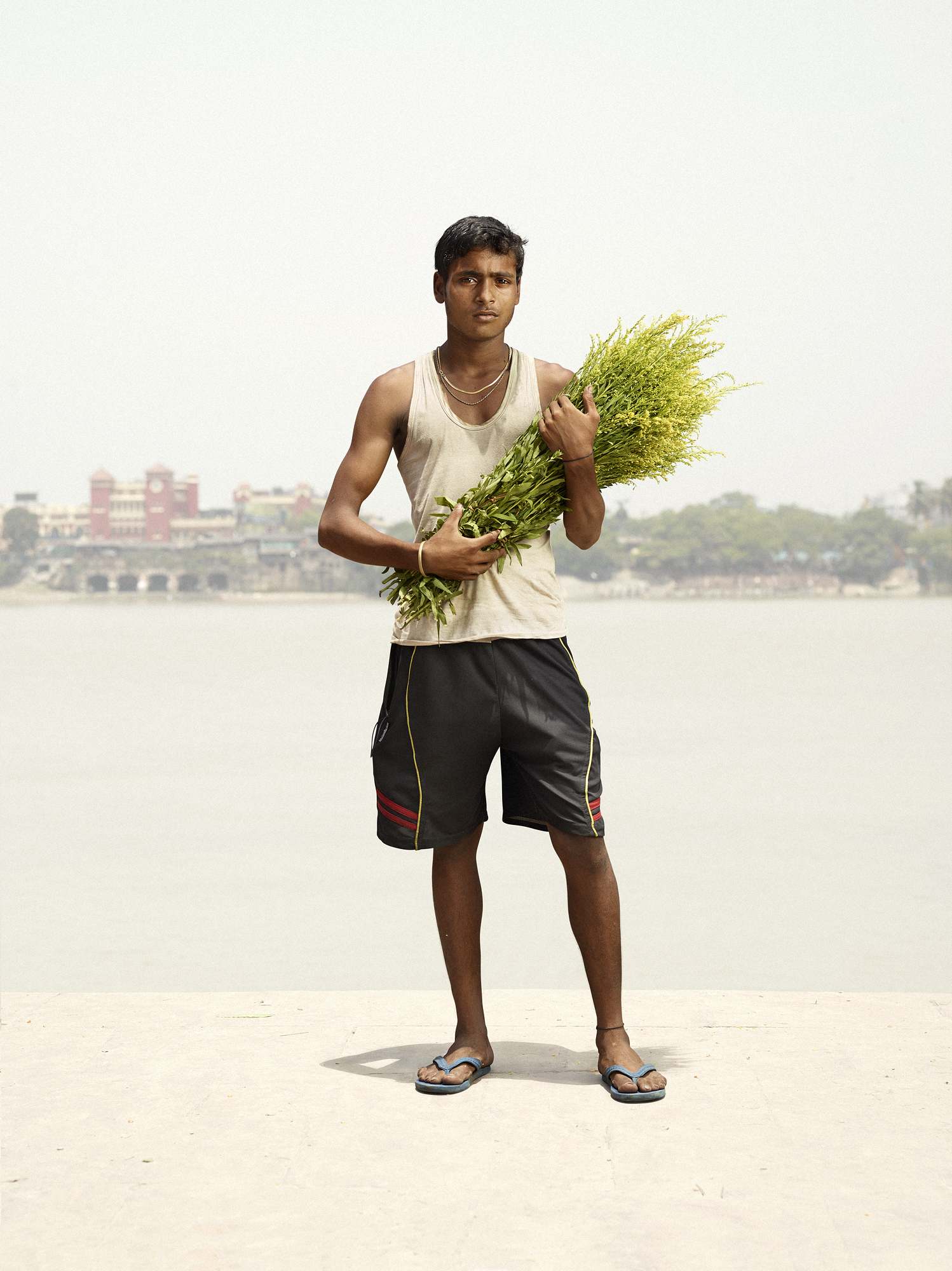 In an email to HuffPost, Hermann singled out the visual power of how the men transport their wares, almost "like they [were] wearing big flower dresses." The inbuilt beauty of the contrast struck him, of "strong and masculine men handling the flowers with so much care."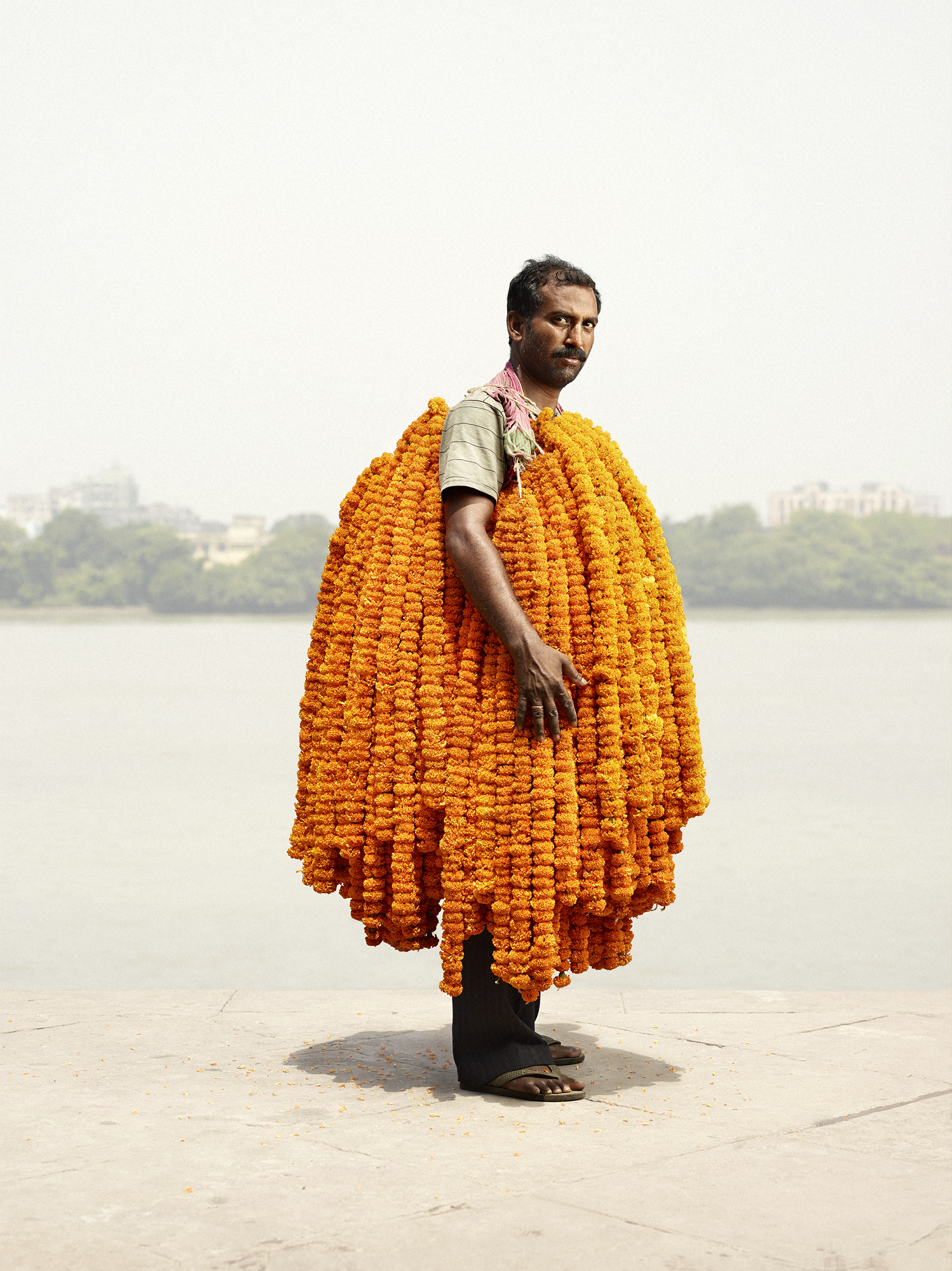 The market itself is more than a century old, and the largest wholesale source for flowers in all of Asia. Sellers set up in the early hours of the morning every day, across from the Hooghly River, a tributary of the Ganges -- which also features heavily in Hermann's series. It functions as a clean, faded backdrop behind the punchy men, adding a surreal touch.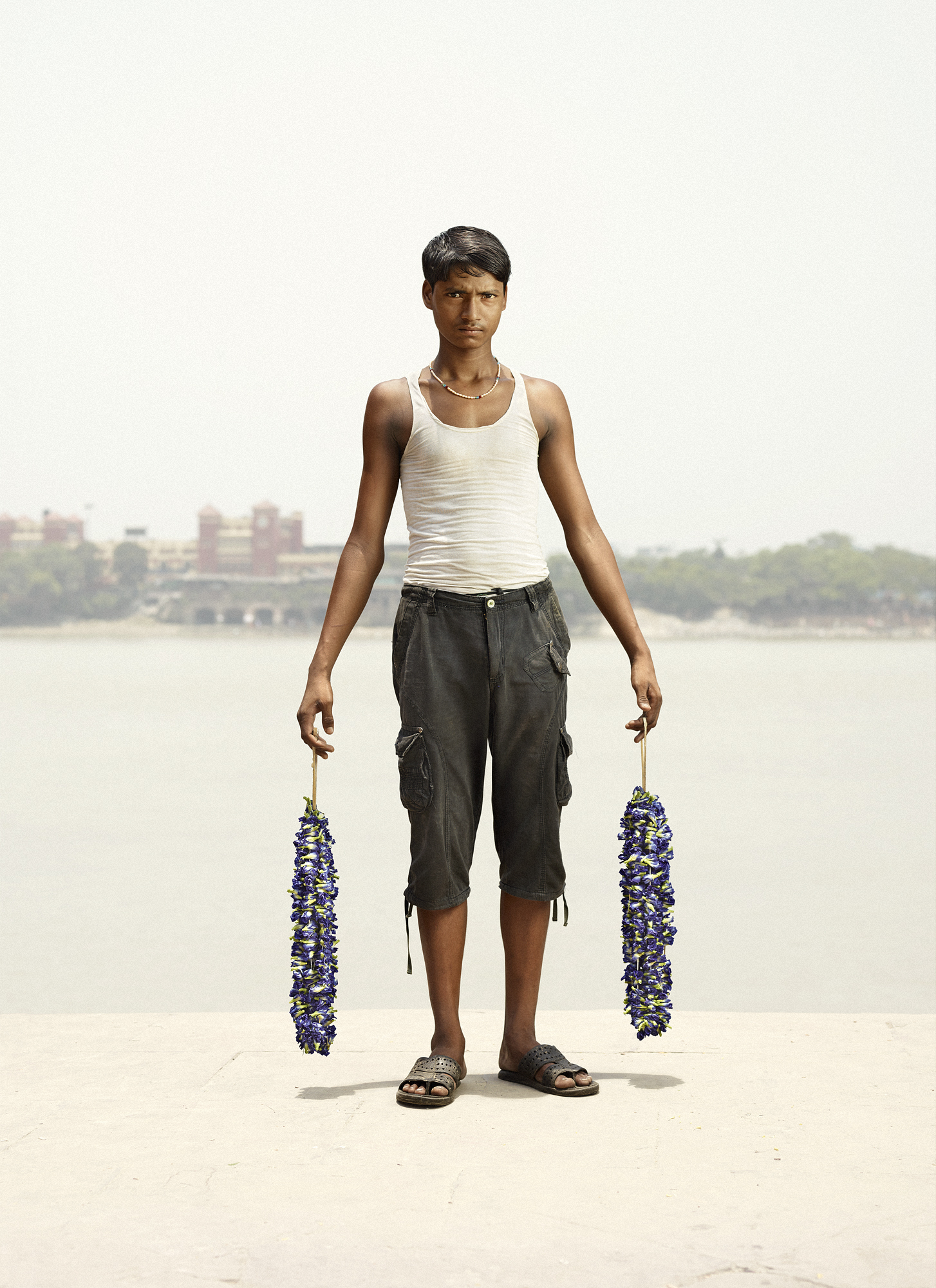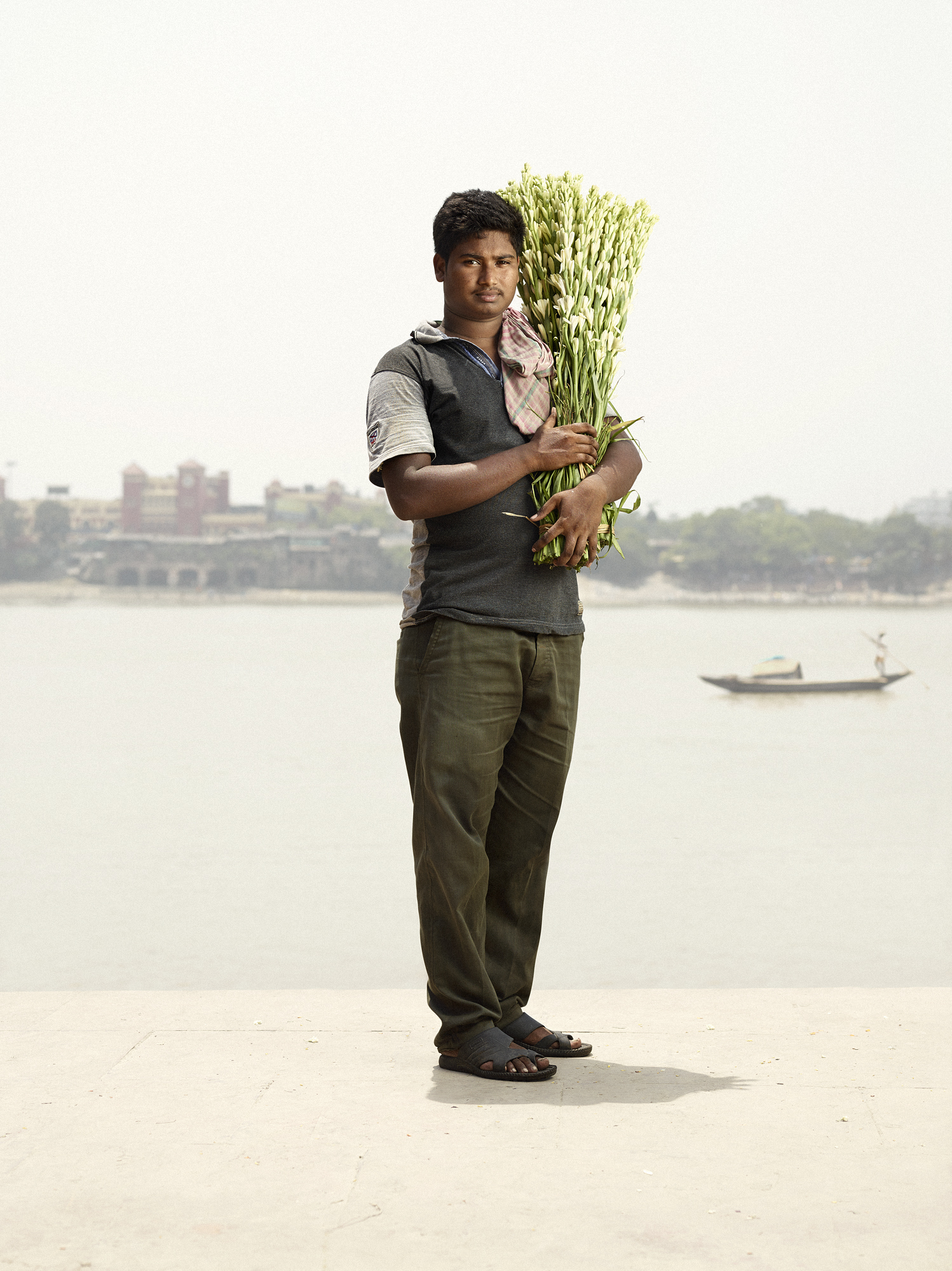 For more images from the "Flower Men" series scroll down or head to Hermann's site, where they're also available for purchase as prints.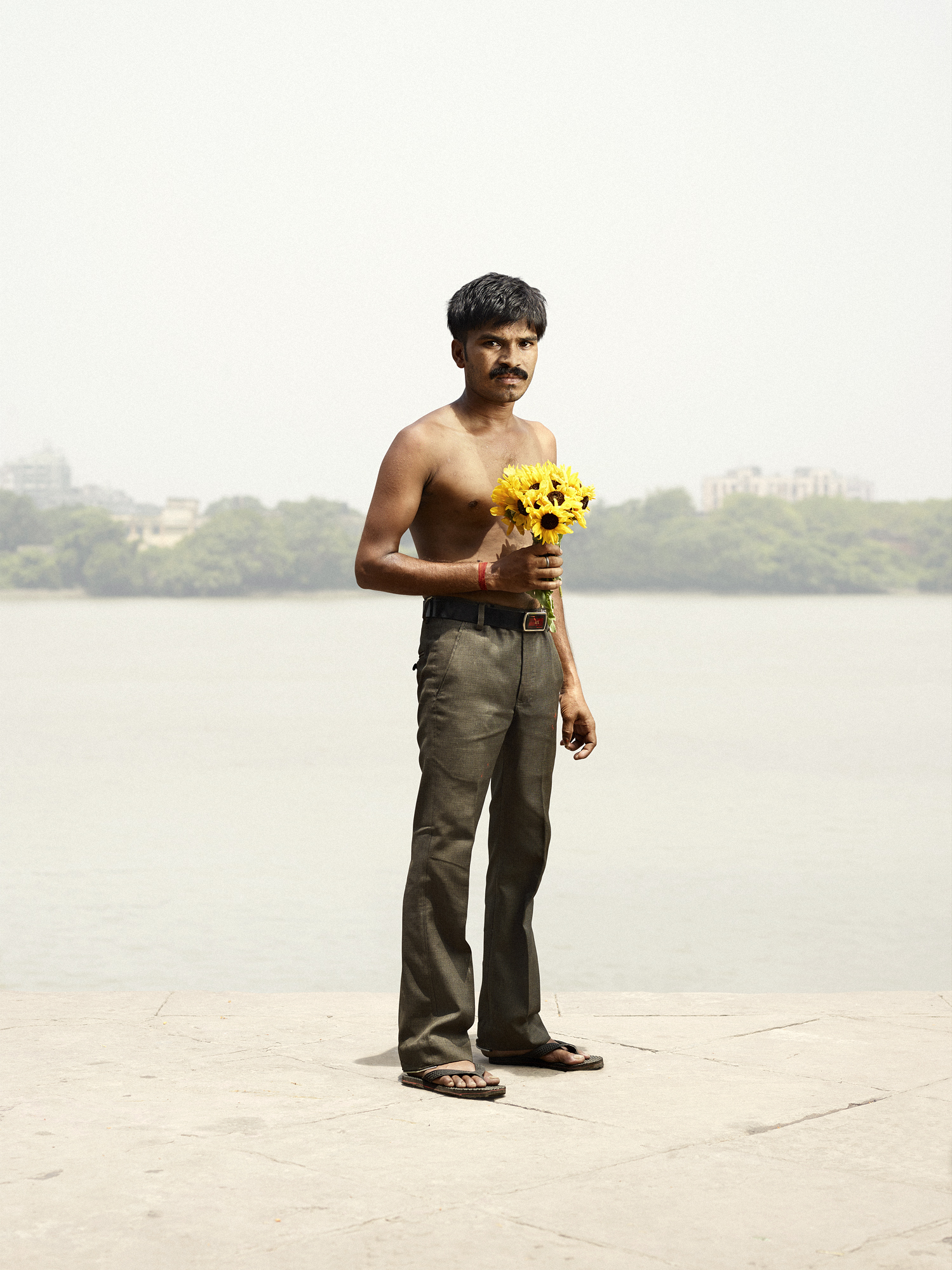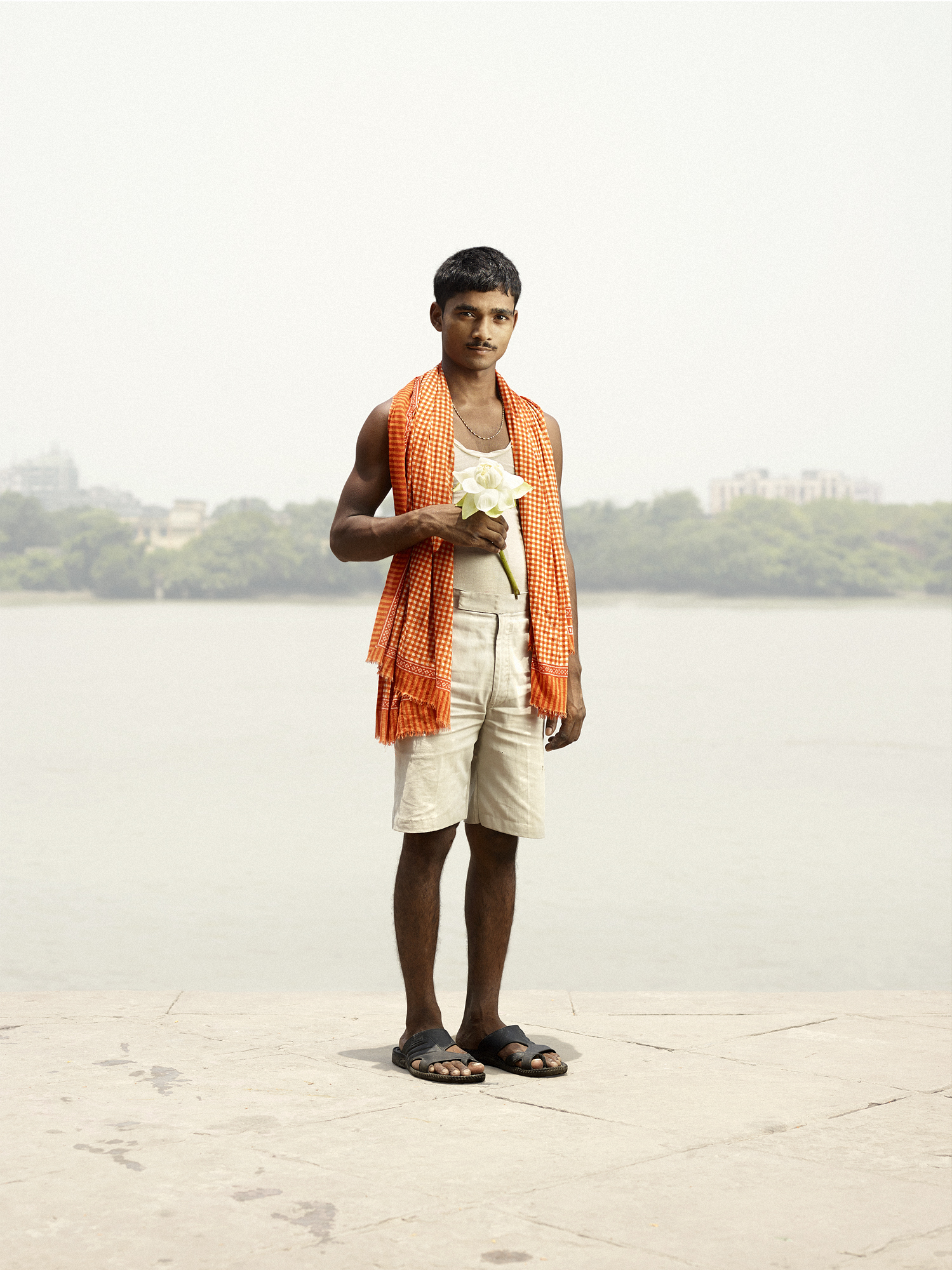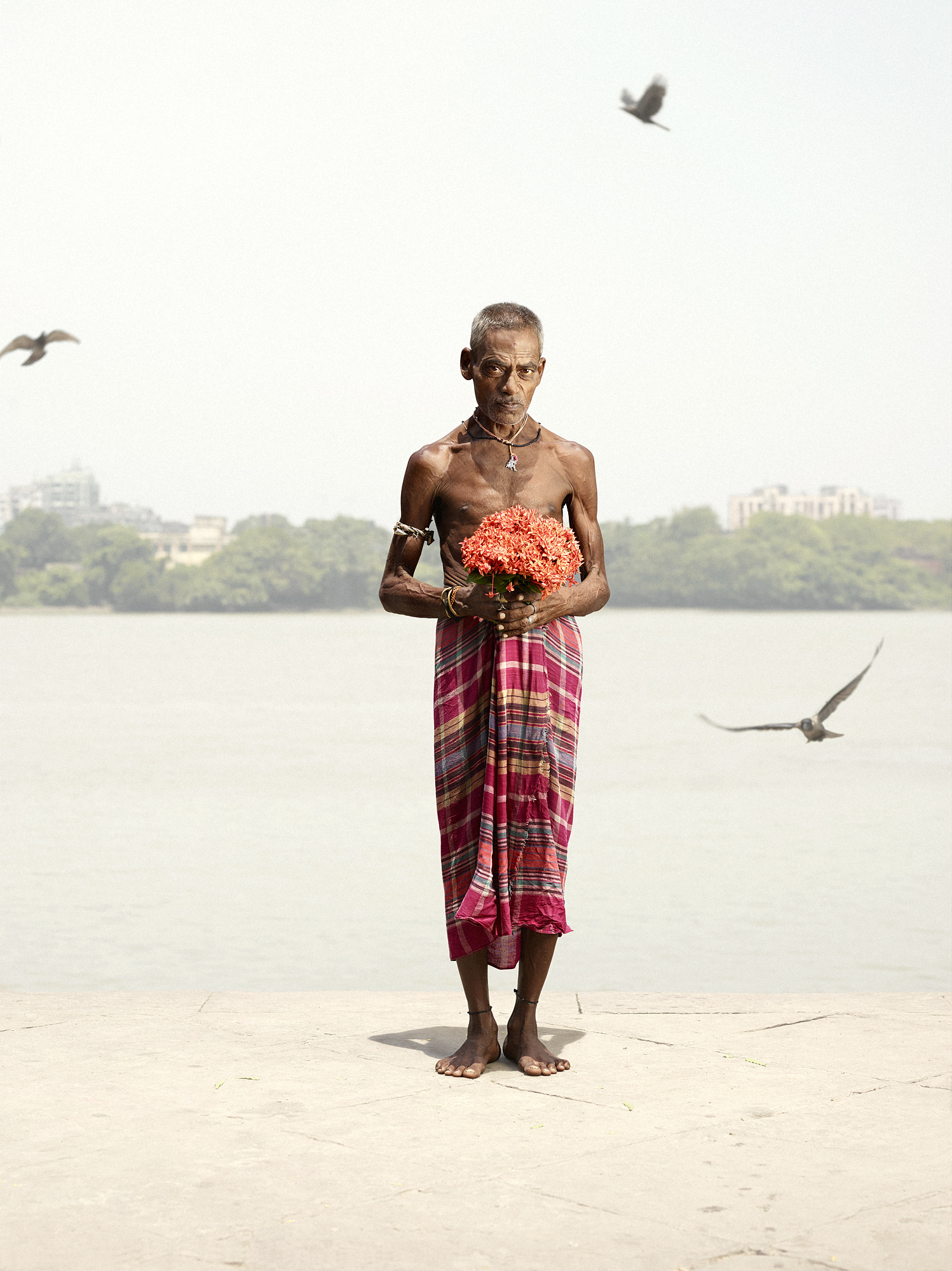 Related
Popular in the Community