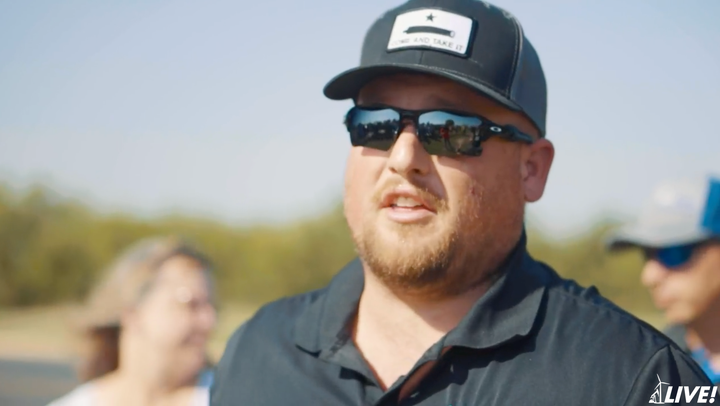 The death of the 30-year-old father of three young girls was first reported by his pregnant wife, Jessica Wallace, on a GoFundMe page she had set up for donations to help with medical and household bills.
Earlier this week Jessica Wallace wrote on Facebook that her husband was not doing well. "It's not looking in our favor," she said. The hospital had informed her that it was running "out of options for him," and asked about a "do not resuscitate" order, she added.
She added: "My heart just can't. I can't imagine my life without him."
Caleb Wallace began experiencing COVID-19 symptoms last month.
"He was so hard-headed," Jessica Wallace told the Standard-Times. "He didn't want to see a doctor, because he didn't want to be part of the statistics with COVID tests."
"Caleb would tell me, 'You know masks aren't going to save you,' but he understood I wanted to wear them," she said. "It gives me comfort to know that maybe, just maybe, I'm either protecting someone or avoiding it myself."
She emphasized that "whether he was a hardcore conservative or not, he was an amazing man."
Wallace last year organized two major protests against what he called the "COVID tyranny" of business lockdowns, masks and vaccinations.
"Show me the science that masks work," Wallace wrote on San Angelo's Facebook page late last year. "Show me the evidence that school closures work. Show me the evidence that lock-downs work."
Popular in the Community