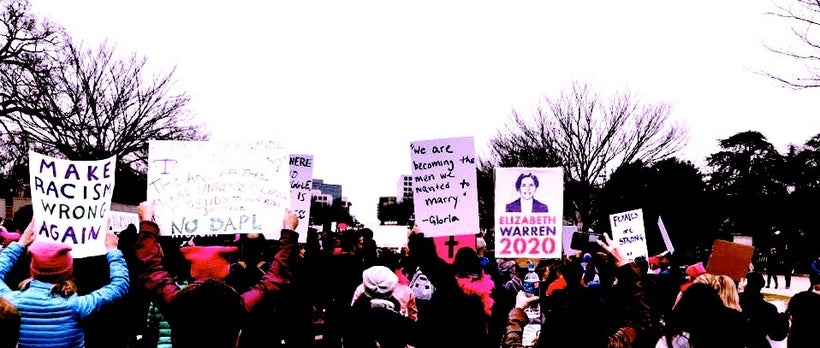 In Act III of Shakespeare's The Tempest, Caliban delivers what is perhaps one of the most beautiful, heart-breaking speeches written in the English language. He describes the strange qualities of the island on which he lives to newcomers who are confused by it:
Be not afeard; the isle is full of noises,
Sounds and sweet airs, that give delight and hurt not.
Sometimes a thousand twangling instruments
Will hum about mine ears, and sometime voices
That, if I then had waked after long sleep,
Will make me sleep again: and then, in dreaming,
The clouds methought would open and show riches
Ready to drop upon me that, when I waked,
Caliban is a slave on the island. The music Caliban hears lulls him into such a sweet sleep that waking brings tears to his eyes, and he is desperate to return to his dreams, to escape his harsh life. I can't help but wonder, what if there were no music distracting and placating Caliban, easing his pain?
The music probably comes from a magical creature named Ariel, who serves Prospero, the man who enslaved Caliban and stole his land from him. The music is no simple act of kindness; it is a seemingly benign way to keep Caliban calm and shackled.
Some of us today are serenaded by pretty words from our current administration, placating us with promises of jobs and security, false claims of huge crowds and massive support.
Perhaps I am a bit grateful to our current president. For many of us, there is no music and no beauty to lull us into a false sense of security. We are excluded and cast aside as monsters, inferior and offensive based on our gender, race, ethnicity, religion, sexuality, and profession. There are none of the benevolent assurances of democracy, liberty, and justice aimed at us that have allowed previous administrations to exploit and devastate communities near and far in our name.
Despite the demands of family and work, despite the enticement of the latest game, celebration, or Netflix binge, we are not distracted from the truth. In fact, what we love and value in our lives provide greater impetus for us to be watchful and resist.
Caliban is awake, and this time he is not alone. Miranda sees that she has been held back by her ignorance; Ariel knows that despite his good behavior promises of freedom and justice will never be fulfilled without a fight. They wake surrounded by BLM signs and pussy hats, hijabs and lab coats. They are supported by water protectors and rogue park rangers, and strengthened by laws and facts.
Together, they will resist.
REAL LIFE. REAL NEWS. REAL VOICES.
Help us tell more of the stories that matter from voices that too often remain unheard.
This post was published on the now-closed HuffPost Contributor platform. Contributors control their own work and posted freely to our site. If you need to flag this entry as abusive,
send us an email
.