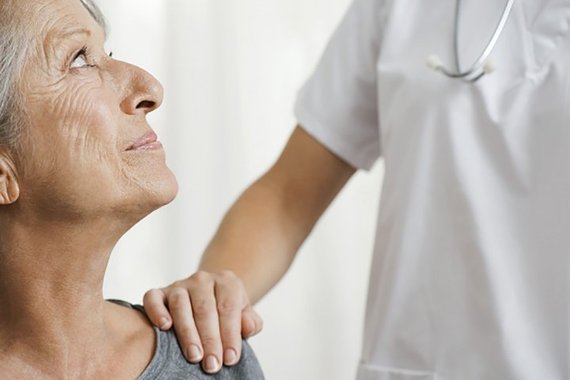 If you get sick in California, and you are covered by the state's Medi-Cal health insurance, you will be pleased to know that your health care just got better. California is the first state to recognize that spiritual care is a standalone discipline in health care and a trained and certified palliative care chaplain must be available for any patient who wants one. Spirituality, defined in the Clinical Practice Guidelines for Quality Palliative Care is a "fundamental aspect of compassionate, patient-and family-centered care that honors the dignity of all persons."
The California Department of Health Care Services policy now calls for a palliative care team to meet the physical, medical, psychosocial, emotional and spiritual needs of you and your family; and recommends that the team include, but is not limited to a doctor of medicine or osteopathy, a registered nurse and/or nurse practitioner, a social worker, as well as a chaplain.
But before you jump to the conclusion, as people often do, that the word chaplain means religion, understand that trained and certified health care chaplains care for people of any and all religious persuasions as well as those who are not religious. Their work is about providing spiritual and emotional comfort. A chaplain can help you talk about your concerns, help you communicate with doctors, and bring a sense of calm to situation that worries or frightens you. A health care chaplain can provide a calm reassurance and source of strength.
Palliative care is specialized medical care that focuses on providing relief from the symptoms as well as the stress of a serious illness. It helps you gain the strength to carry on with daily life and improve your quality of life. A specially trained team works together with your doctors to provide an extra layer of support. By spending time with you, the team will give you and your family control over your care by truly exploring your goals and helping you to understand treatment options.
According to Dr. Sean Morrison, professor of palliative medicine at Mount Sinai in New York, and co-author of a 2015 article "Palliative Care for the Seriously Ill" in the New England Journal of Medicine, patients getting palliative care are more involved in decisions, may avoid expensive procedures, and may have fewer emergency room visits. Dr. Morrison also states that palliative care programs have grown by more than 150 percent over the past decade.
While palliative care teams do operate in many hospitals around the country, California is the only state where it is now required by law that a chaplain to be part of the team. The Joint Commission, the major accreditor of American hospitals, urges all hospitals to deliver palliative care to Americans suffering from chronic and serious illnesses.
Wherever you live, when you are facing hospitalization, you and your family need to ask if palliative care is available. Explain to your doctor what quality of life means to you. This may include being able to spend time with family members, having pain and symptoms treated, being able to make your own decisions for care and where you want to be treated, at home or in the hospital. Ask your doctor if those needs can be met.
This is crucial at a time when the palliative care field is expanding to include not only those facing end-of-life situations but all individuals receiving treatments that relieve difficult symptoms of illnesses that are not easily cured, or for which there is no current cure. In such cases, treatments focus on providing comfort and improving quality of life for the patent and family. This type of palliative care is likely to grow exponentially in the coming decades; the Center to Advance Palliative Care estimates that by 2020 there will be 157 million people living with at least one chronic illness. Support and counseling by spiritual care professionals assist not only people with chronic or fatal conditions, but their family caregivers as well, who often face enormous challenges in caring for loved ones while maintaining their own lives and livelihoods.

A 2014 consensus report by the nationally-acclaimed Institute of Medicine, noted that "ideally, health care should harmonize with social, psychological and spiritual support to achieve the highest possible quality of life for people of all ages with serious illnesses or injuries." The report also stated that frequent assessment of a patient's spiritual wellbeing, and attention to a patient's spiritual and religious needs, should be among the core components of quality end-of-life care across all settings and providers.
The California Department of Health Care Services leads the way in recognizing the valuable contribution of chaplains and the provisions of spiritual care in palliative care. Hopefully this serves as a model that all states will soon follow for the good of patients and their families.