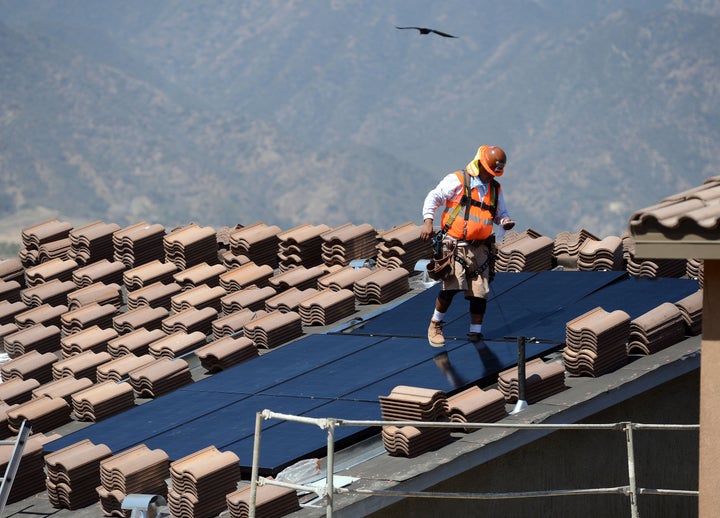 As firefighters made final efforts to contain the largest wildfire in the state's history, California took a historic step toward passing a bill moving the state toward 100 percent clean energy by 2045.
On Tuesday, the state Assembly voted 45-32 to approve the legislation, known as Senate Bill 100. The state Senate is expected to greenlight the bill in the next two days, after which Gov. Jerry Brown (D) will have 30 days to sign it.
"This is a response to the threat of climate change and to the inaction in Washington, D.C.," Dan Jacobson, state director of Environment California, said by phone after the vote. "While we're not the first state in the country to go to 100 percent, we will lead many, many other states around the country to go to 100 percent."
The legislation failed to pass last September despite strong Democratic majorities in both houses of the state government, largely due to fierce opposition from the state's powerful publicly owned utilities and a labor union representing electrical workers in Northern California. The bill hasn't changed since then, so Jacobson speculated that the opponents came around after seeing that "we have to act on climate change" and that "clean energy is really good for the economy."
If Brown signs the bill, as he has indicated he will, California will become the second U.S. state after Hawaii and the largest economy on earth to commit to getting 100 percent of its electricity from carbon-free sources in 27 years.
The bill was introduced by Democratic state Sen. Kevin de Leόn, who is running as a progressive challenger to centrist stalwart Sen. Dianne Feinstein (D-Calif.). It proposes to phase in the changes, requiring the state to generate 60 percent of its energy from renewables like wind, solar and other alternatives by 2030. But the legislation gives state regulators another 15 years to complete the overhaul and could allow for the use of energy sources considered nonrenewable, including nuclear power, large hydropower dams and gas-fired power plants that capture and store emissions.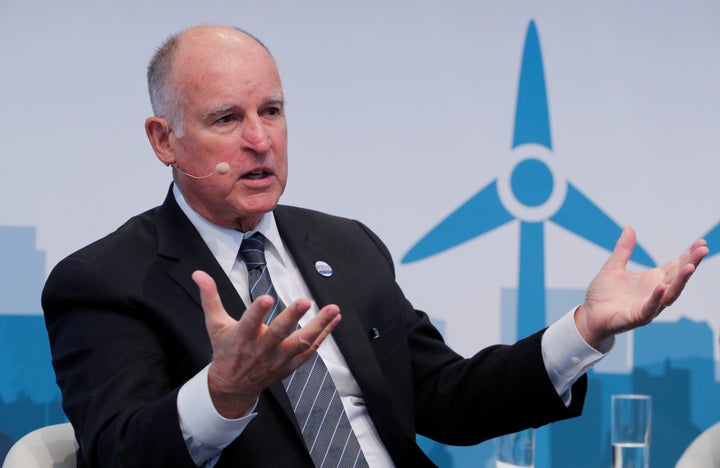 "When it comes to fighting climate change and reducing our reliance on fossil fuels, California won't back down," de León said in an emailed statement. "Today, thanks to the leadership my colleagues displayed this afternoon, we have doubled down instead."
California, given its size, will likely influence other states to adopt similar legislation and could serve as a national model. Earlier this summer, New York lawmakers failed for a third time to pass the Climate and Community Protection Act, a bill calling for 100 percent renewable energy statewide by 2050. Sens. Jeff Merkley (D-Ore.) and Bernie Sanders (I-Vt.) proposed a bill in April 2017 to do the same nationally by 2050.
Thirteen states, representing more than 40 percent of the domestic auto market, already follow California's more stringent auto emissions standards, which the Trump administration is now challenging. California is allowed to set its own more ambitious air pollution rules under a special waiver granted through the Clean Air Act, a right the White House is contesting for the first time in four decades.
Yet the movement toward 100 percent renewable energy gained steam over the past year as President Donald Trump, who denies climate science, rolled back the few federal rules to reduce greenhouse gas emissions. The number of cities pledging to go 100 percent renewable has doubled since last year to 70.
The passage of SB 100 comes nearly four months after the five-member California Energy Commission voted unanimously to approve a new measure requiring all new homes to include solar panels.
This is a developing story. Please check back for updates.
Support HuffPost
The Stakes Have Never Been Higher
Before You Go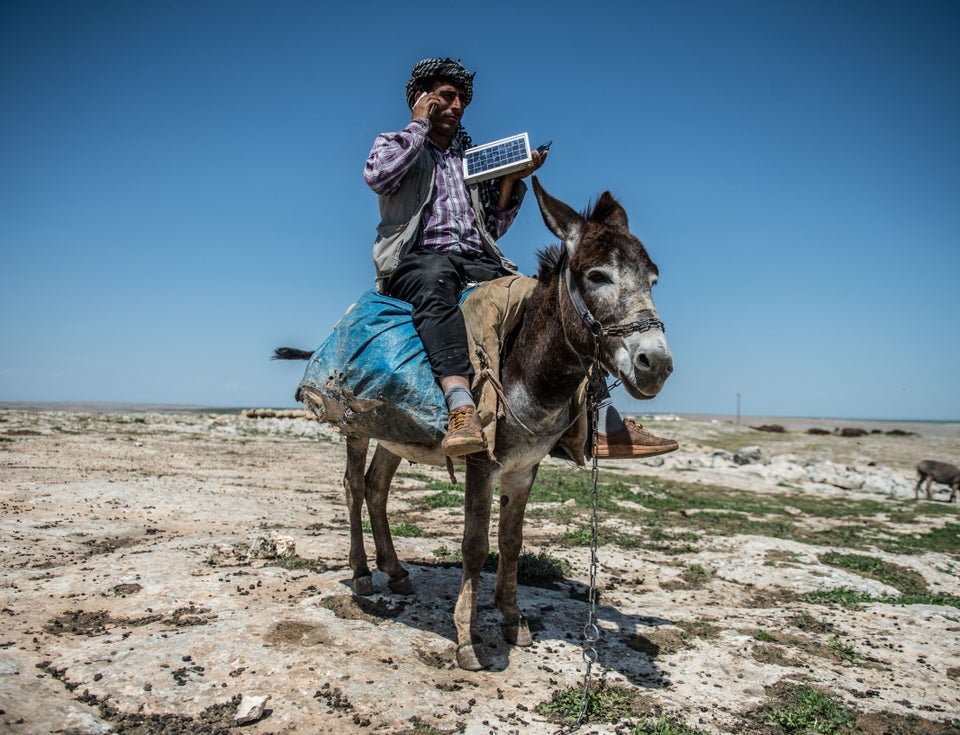 Turkish Shepherds Use Solar Panels To Charge Their Phones
Popular in the Community