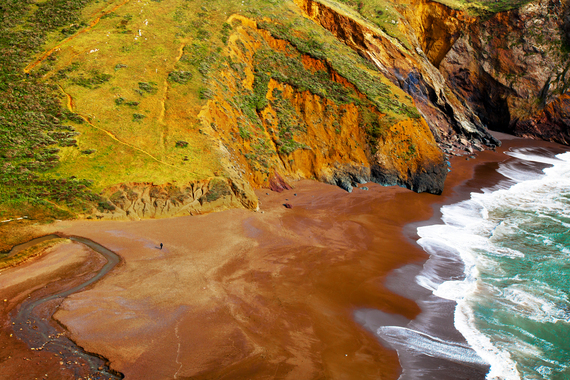 MY CALIFORNIA
Moving from the Chicago suburbs after college days in a car filled to the brim with everything I could hold from my past and wished for in the future -- I drove across country to California.
For the dream of California. For the soul of California.
I wrote a song, "My California," about the gold I have found in the hearts of the people -- in this absolutely enchanted world.
From some of my favorite photographers, these images reflect the one-of-a-kind beauty of this land.
May it remind you of the dreamer in you...
How I longed for California
And the gold I dreamed I'd find
I risked it all to know my truths
And taste her sweetest wines
When I breathe in California
And I bathe in her warm sea
I close my eyes and visualize
The thrill of what may be
She sings from top Mount Whitney
Her heart - the redwood trees
Her soul, my friend, just look around
Her soul is you and me
My California, my California
I'm where I dreamed I'd be
How I love my California
She's a land where dreamers dream
I will to make a better place
For those that dream like me
I will to make a better place
For those that dream like me
Music and Lyrics by Jimmy Dunne
©2015
Jimmy Dunne's songs have been recorded on 28,000,000 records worldwide; along with scores, songs, and themes in over 1,500 television episodes and dozens of feature films - along with many dozens of gold, platinum and multi-platinum records around the world.
www.jimmydunne.com
www.inspireentertainment.com
Soundcloud
Facebook

Calling all HuffPost superfans!
Sign up for membership to become a founding member and help shape HuffPost's next chapter