This Fourth of July, the California Army National Guard activated helicopters to assist Cal Fire in controlling the many fires currently burning their way through the state.
The California National Guard has a long history of working with Cal Fire, providing support in their fire fighting efforts throughout the state. A crew from the medevac unit based out of Mather Airfield in Rancho Cordova, using its UH-60 Black Hawk helicopter, was sent to help control the Appaloosa fire outside of Angels Camp in Calaveras County. The fire has burned approximately 310 acres and is currently 75% contained.
Chief Warrant Officer 3 Scott St. Aubin and co-pilot Chief Warrant Officer 2 John Herrera took Specialist Christopher Hobbs, Crew Chief, Cal Fire Military Helicopter Manager Chief Mike Harkness, and Fire Captain Eric McGuire down to the Appaloosa fire to assist Cal Fire crews in containing the fire.
Once Cal Fire and commercial firefighting resources become stretched in fighting the state's wildfires, the California National Guard is activated to provide assistance that typically includes Black Hawk and Chinook helicopters, dropping water from 660-gallon and 2,000-gallon water buckets, respectively. These water drops are used to assist ground crews by cooling the fire, making their fire containment efforts more effective. In addition, the National Guard can provide search-and-rescue, transportation, security, and aerial observation capabilities, as well.
Cal Fire sends members up with the National Guard flight crews to act as liaisons between the Guard helicopter and Cal Fire crews already working on the fire. They also provide the Guard crews with vital information gained from their experience fighting fires, helping decide where to drop their water.
The Fourth of July celebrates the birth of our country, and it is very fitting that the men and women of the National Guard and Cal Fire are spending the day out doing their jobs protecting the citizens of California.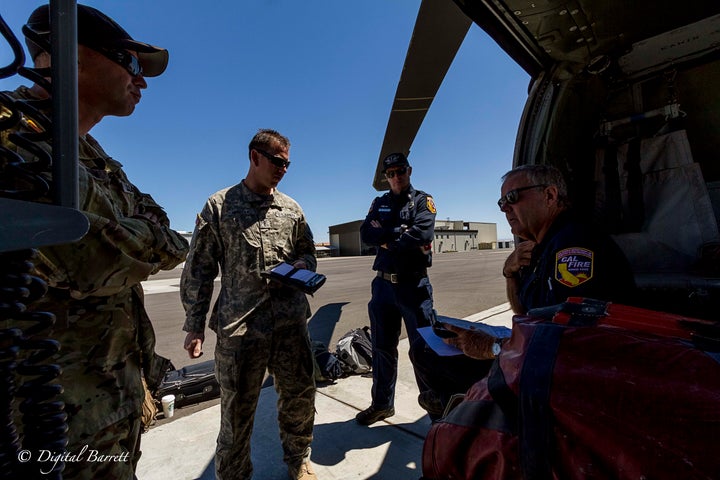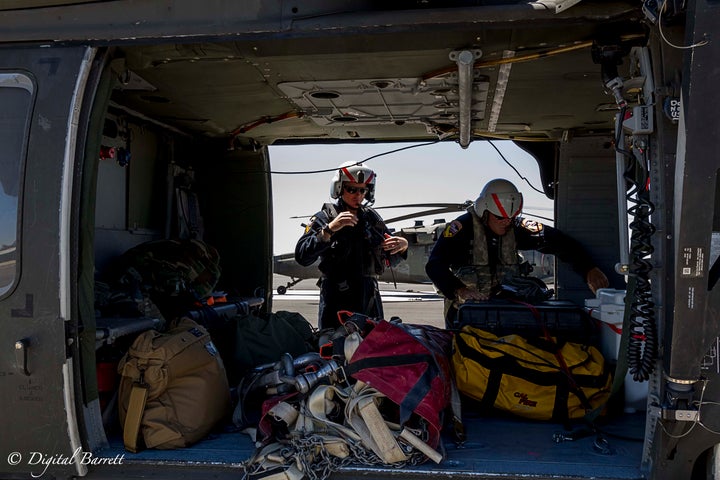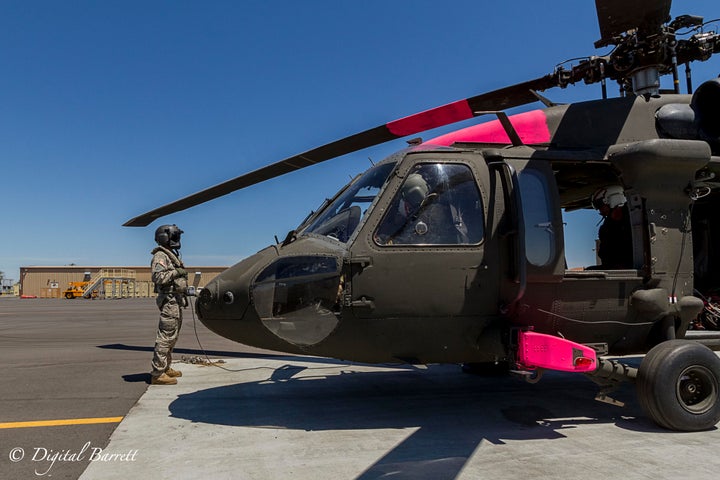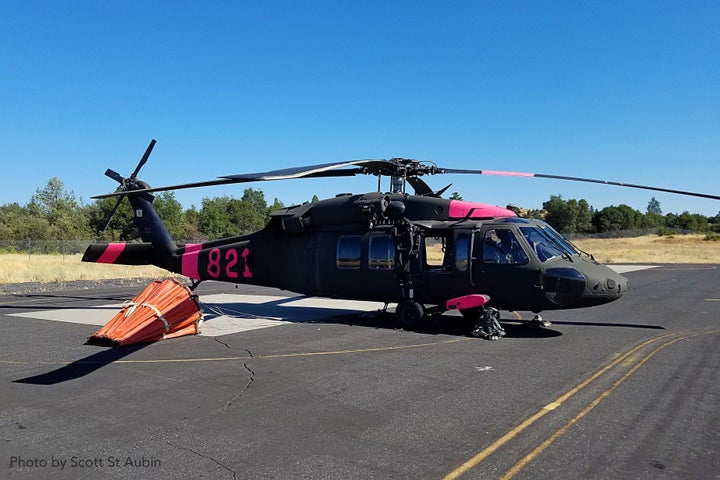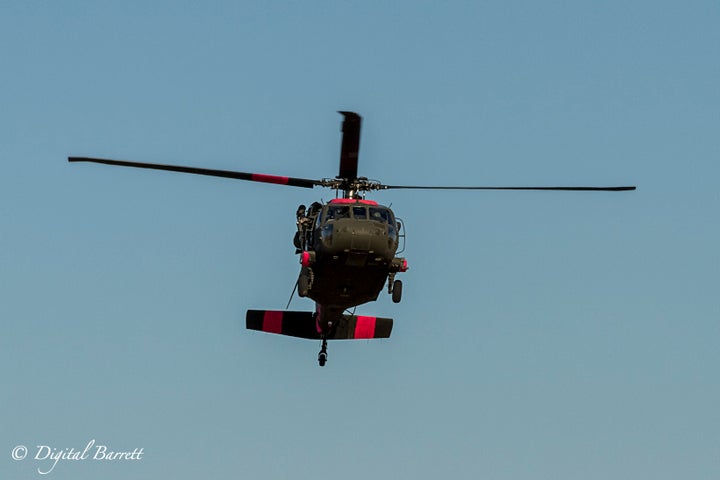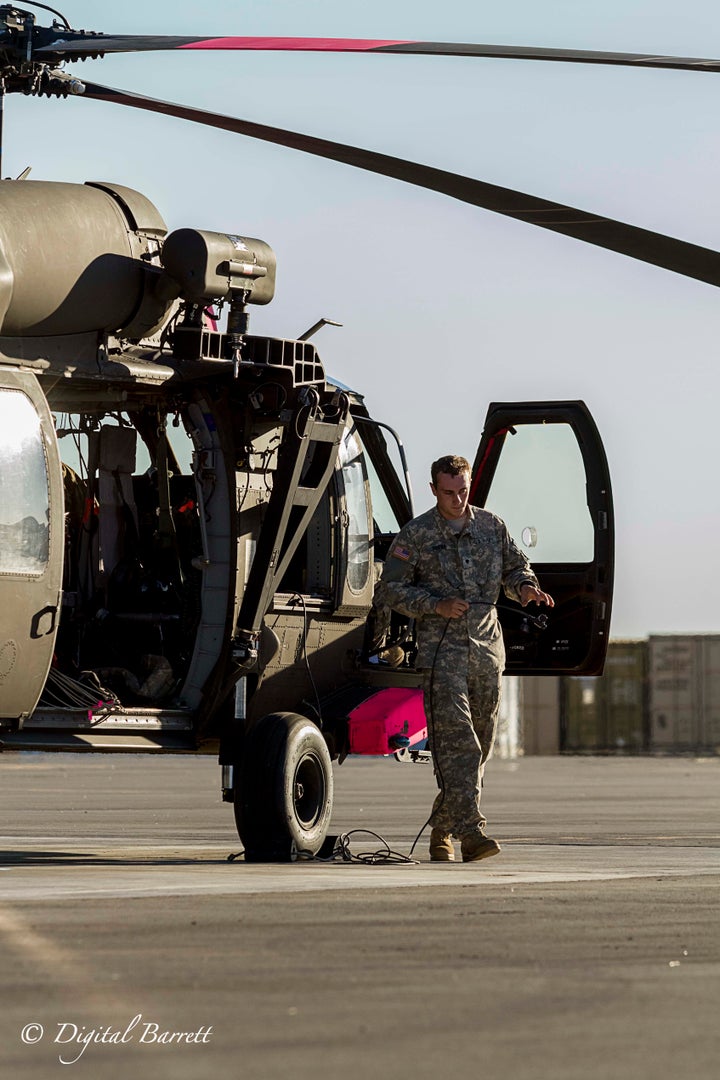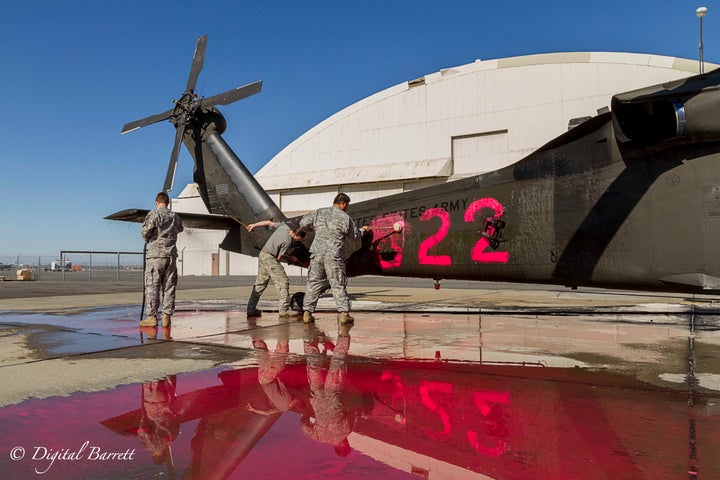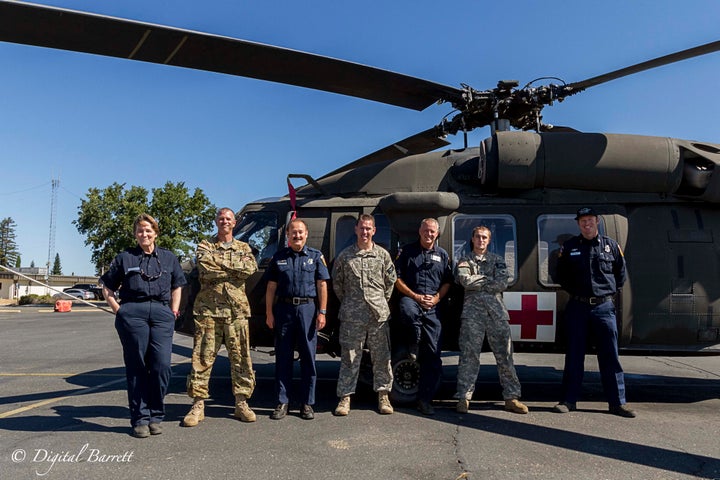 Related
Popular in the Community