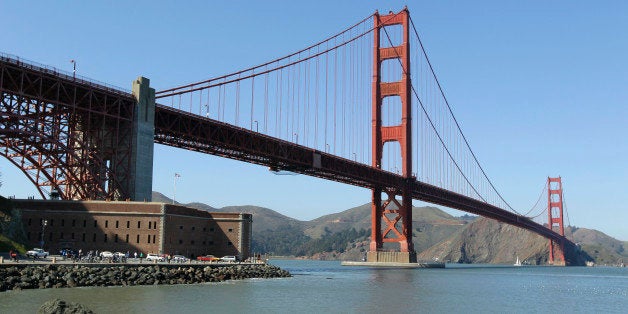 California Secretary of State Alex Padilla has proposed automatically registering eligible residents to vote when they obtain or renew their driver's licenses, a measure that could help reverse the state's dismal voter turnout.
Padilla's proposal is modeled after the "motor voter" law recently enacted in neighboring Oregon. That legislation -- the first of its kind in the nation -- uses Department of Motor Vehicles data to automatically register eligible voters, offering them a 21-day opt-out period if they choose not to register.
"One of the biggest barriers to citizen participation is the voter registration process," Padilla said of the California initiative, according to the Los Angeles Times. "A new, enhanced California Motor Voter law would strengthen our democracy. It would be a game-changer."
He noted that if passed, an automatic voter registration law could potentially boost California's voter rolls by the millions -- the secretary of state's office estimates that there are 7 million eligible Californians currently unregistered.
Padilla, a former state senator who was elected as secretary of state last year, is teaming up with Assemblywoman Lorena Gonzalez (D-San Diego) to get the legislative process rolling.
"Our democracy is stronger when more people in the community have a voice at the ballot box," Gonzalez said in a statement. "Even as some states are becoming more restrictive in guaranteeing the public a voice in our democracy, California should do everything it can to ensure people's right to be a voter."
Voter turnout in the nation's most populous state has taken a downward turn in recent years. In 2014, just 42 percent of eligible voters cast a ballot in November's midterm elections. Meanwhile, the state's youngest voters were virtually absent -- a University of California at Davis report found just 8.2 percent of Californians age 18 to 24 turned out to the polls. Participation was even worse in Los Angeles' recent municipal elections, with only 8.6 percent of voters casting ballots.
Nationally, turnout hit a 72-year low of 36.4 percent in 2014 -- the lowest percentage since World War II. President Barack Obama lamented the dismal turnout in a February town hall.
"Why are you staying at home?" Obama said. "Why are you not participating?
The president has since floated the idea of mandatory voter registration, saying it would be "transformative."
Calling all HuffPost superfans!
Sign up for membership to become a founding member and help shape HuffPost's next chapter
BEFORE YOU GO
PHOTO GALLERY
State Capitols