California's biggest trees are doing a disappearing act, and researchers say the disturbing pattern may be strongly driven by climate change.
A study published Tuesday in the journal Proceedings of the National Academy of Sciences found that the state's big trees -- those measuring more than 2 feet in diameter -- have declined by more than 50 percent since the 1930s across 46,332 square miles of the state's forests.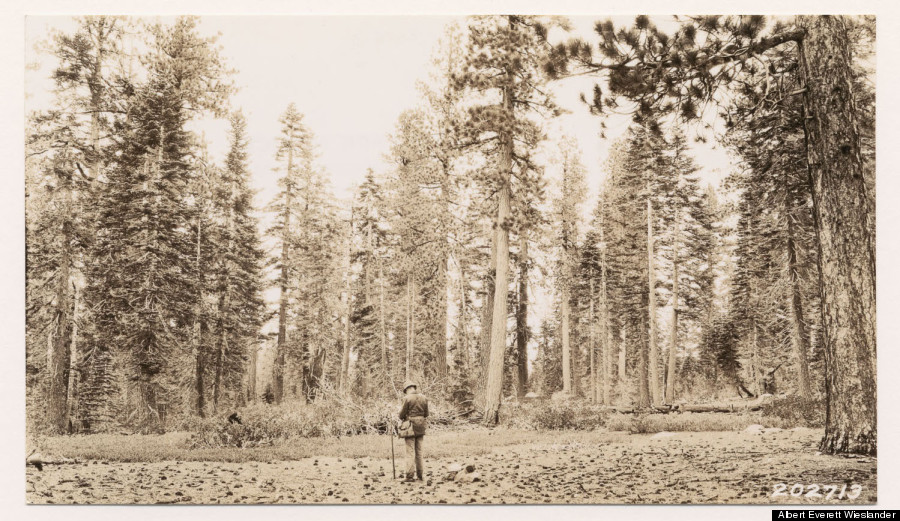 Mixed stands of Jeffrey pine, white fir and red fir in Halls Flatt, California, 1925, courtesy of the Marian Koshland Bioscience and Natural Resources Library, University of California, Berkeley.
Such giant trees, the study says, "contribute disproportionately to forest structure and function, carbon stocks, and the cultural values of forests" compared to smaller trees, which have increased in population and compete with larger ones for resources.
"Older, larger trees are declining because of disease, drought, logging and other factors, but what stands out is that this decline is statewide," lead study author Patrick McIntyre of the California Department of Fish and Wildlife said in a University of California, Berkeley press release.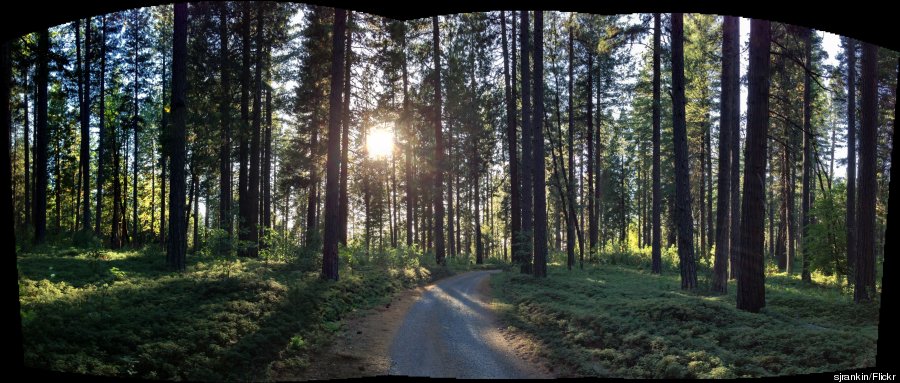 Ponderosa pine trees in the upper foothills of the Sierra Nevada. (Flickr/Sjrankin)
Big tree loss wasn't limited to areas that have undergone significant development or lumber harvesting. The study's authors concluded that water deficits linked to increased temperatures and changes in water availability since the 1930s are the main contributors.
"Based on our data, water stress helps to explain the decline of large trees," McIntyre continued. "Areas experiencing declines in large-tree density also experienced increased water stress since the 1930s."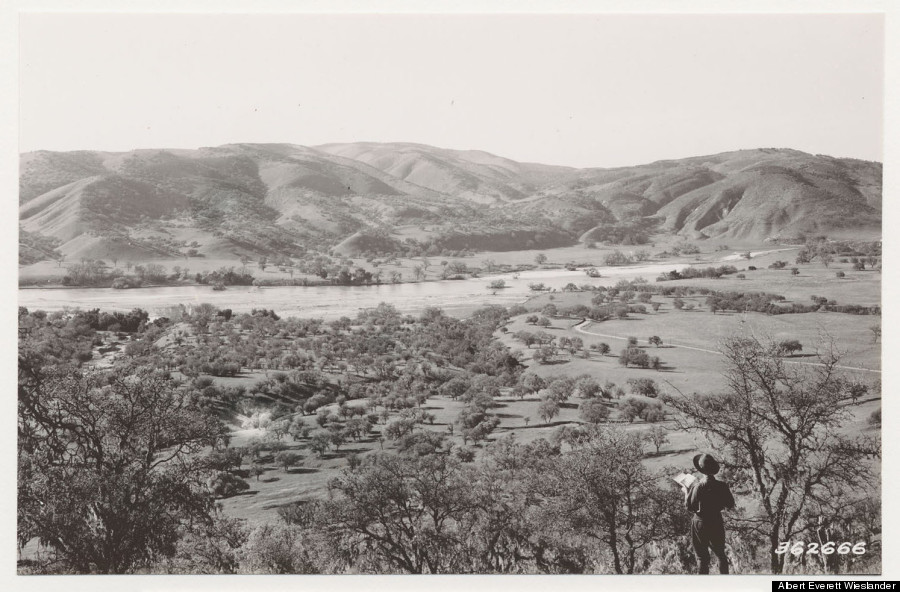 Douglas oak grassland in Monterey, California, 1938, courtesy of the Marian Koshland Bioscience and Natural Resources Library, University of California, Berkeley.
Another sign that climate change is a major contributor to the drop-off is the large increase in oaks, a tree the researchers say has thrived during the state's warm, dry periods. Meanwhile, big pines that flourish in wetter, cooler weather -- and once widely dotted California -- have experienced population loss statewide.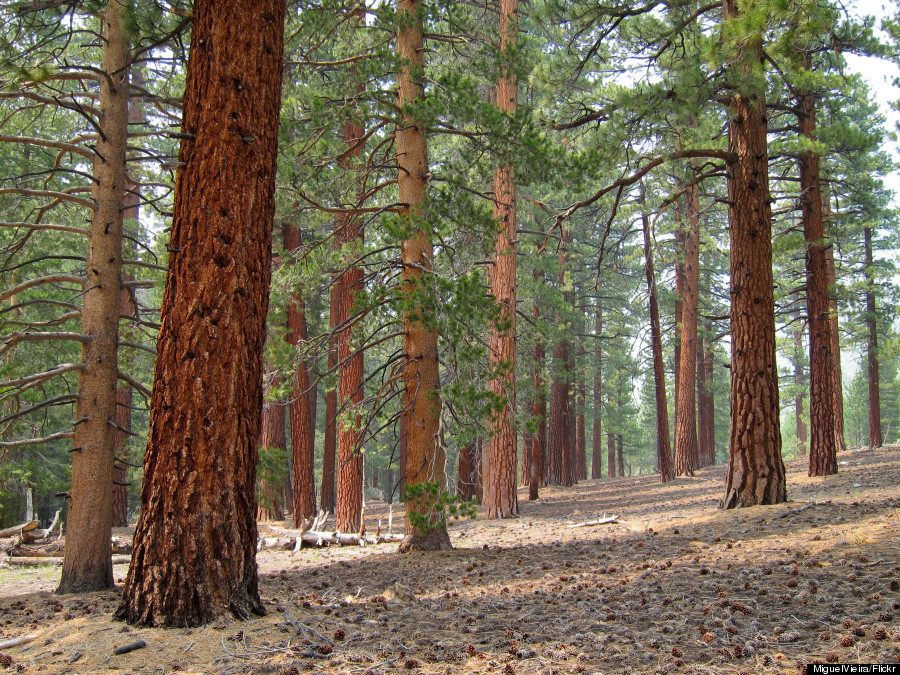 Junction Meadow Jeffrey pine grove on High Sierra Trail. (Flickr/Miguelvieira)
Big trees are especially susceptible to drought, though the researchers aren't sure exactly why. But as National Geographic notes, the study doesn't take into account the effects California's current drought may have had on big trees, as the most recent forest census was completed before the dry period began in 2011.
Before You Go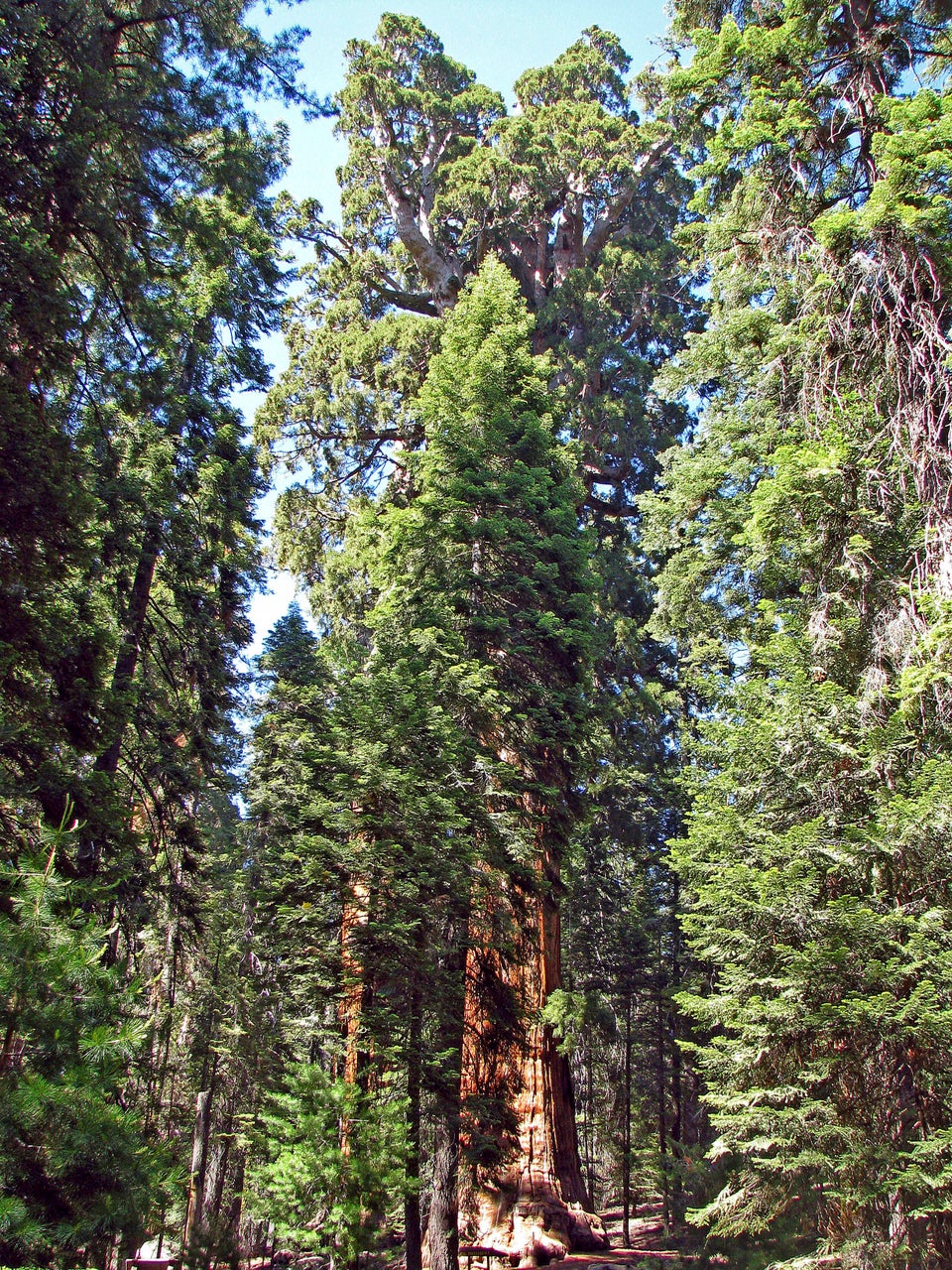 Famous Trees Around The World
Popular in the Community