An unprecedented bill aimed at bringing gender diversity to corporate boards is heading to California Gov. Jerry Brown's (D) desk after a state Senate vote Thursday.
If Brown signs it, the bill, authored by Sens. Hannah-Beth Jackson (D) and Toni Atkins (D), would require every publicly held corporation based in California to have at least one woman on its board of directors by the end of 2019. By the end of July 2021, boards with five members would have to have at least two women, and boards with six or more members would be required to have at least three women.
"One-fourth of California's publicly traded companies still do not have a single woman on their board, despite numerous independent studies that show companies with women on their board are more profitable and productive," Jackson said in a statement.
Among that one-fourth of companies in California are the shoe brand Skechers and broadcast recording service TiVo.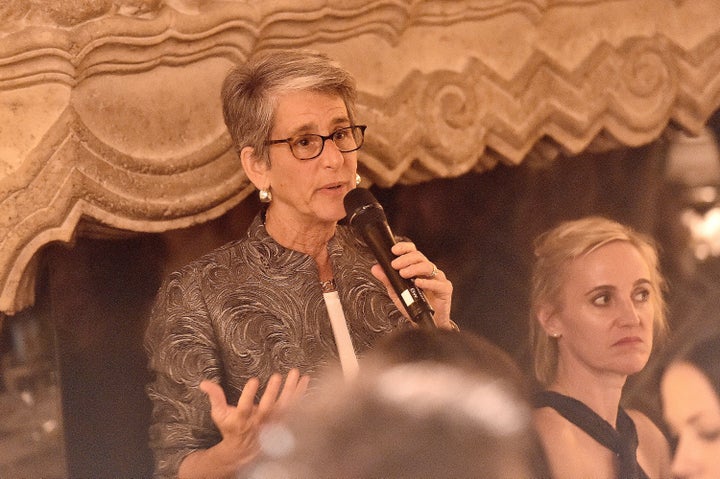 The bill text cites several of those studies Jackson referenced. One, by financial firm MSCI, found that U.S. companies that started the five-year period from 2011 to 2016 with at least three women on the board reported significantly higher earnings growth than companies with none.
But increasing the number of women on corporate boards may go beyond economic benefits. According to a 2012 University of California, Berkeley study, companies with more women on their boards are more likely to "create a sustainable future" by taking "steps to improve energy efficiency of operations, to measure and reduce carbon emissions, the reduction of packaging, and investment in renewable power generation."
But those statistics haven't made enough of a dent in the number of women named to board seats. According to one study cited in the bill, one-quarter of California's publicly held companies have no female directors on their boards, and only 15.5 percent of board seats in the state are held by women.
That lack of women on boards could also have far-reaching consequences for women across their industry. After more than 70 women who worked with Harvey Weinstein accused the producer of sexual misconduct, many questioned what role the all-male boardroom guiding his production company played in allowing his behavior to flourish.
While few would argue against including women in boards, some critics are concerned a law mandating their inclusion could tokenize them. In a discussion between members of the Los Angeles Times' editorial board, one person raised the worry that the quota "will become a ceiling at a lot of firms, not a floor."
Brown has until Sept. 30 to sign the bill.
Popular in the Community