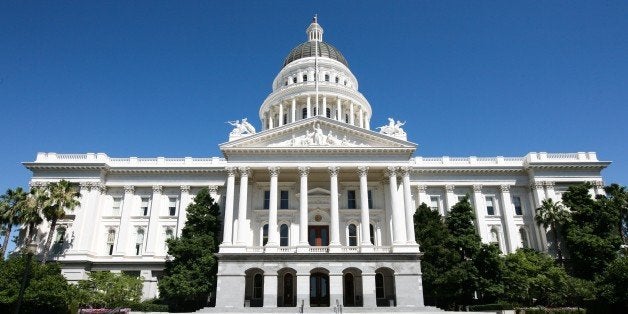 SACRAMENTO, Calif., April 22 (Reuters) - The degree to which student test scores in California could be used to evaluate teachers' job performance would be decided in union negotiations rather than by school districts or lawmakers under a bill that advanced Wednesday in the state legislature.
The bill to repeal a portion of the state law governing how teachers job performance is evaluated in the most populous U.S. state is one of several under consideration this year, as lawmakers try to balance the sometimes competing concerns of school reformers, who want to make it easier to fire teachers, and unions who say educators need more job protections.
"We're trying to look at evaluations in a positive sense," said Democratic state Senator Carol Liu, the bill's author and chair of the senate education committee, who says efforts to tie teachers' job evaluations to testing have taken a punitive tone that blames teachers for problems in the educational system.
She characterized her bill, which passed the education committee on Wednesday, as a first step toward forging a compromise between the two extremes.
"We want to encourage teachers to grow, using not only test scores but all sorts of other measures to evaluate progress," Liu said in an interview.
Her bill requires teachers to be evaluated in part on student progress, including such objective measures as testing, but mandates that the specifics be worked out in collective bargaining.
It also would require trained evaluators to observe teachers in their classrooms as part of the job review process.
"Offering unions this power affords them the opportunity and incentive to water down teacher evaluations," a coalition of groups including Democrats for Education Reform and the California Chamber of Commerce said in a letter to Liu.
The Sacramento-based reform group Students First called the bill misguided, saying it ignored research on what makes an evaluation effective, and puts the state at risk of losing federal support.
Last year, a superior court judge in Los Angeles declared six laws protecting teacher jobs in the state unconstitutional, partly because they made it too hard to fire incompetent teachers.
The ruling in a civil rights lawsuit funded by an education reform advocate and now under appeal further inflamed debate over how to fix the state's troubled education system.
In its wake, Democrats have sponsored bills to protect teachers, while Republicans are seeking reforms called for by plaintiffs in the lawsuit, including weakening teacher tenure laws.
(Reporting by Sharon Bernstein)
REAL LIFE. REAL NEWS. REAL VOICES.
Help us tell more of the stories that matter from voices that too often remain unheard.
BEFORE YOU GO
PHOTO GALLERY
Great Political Names