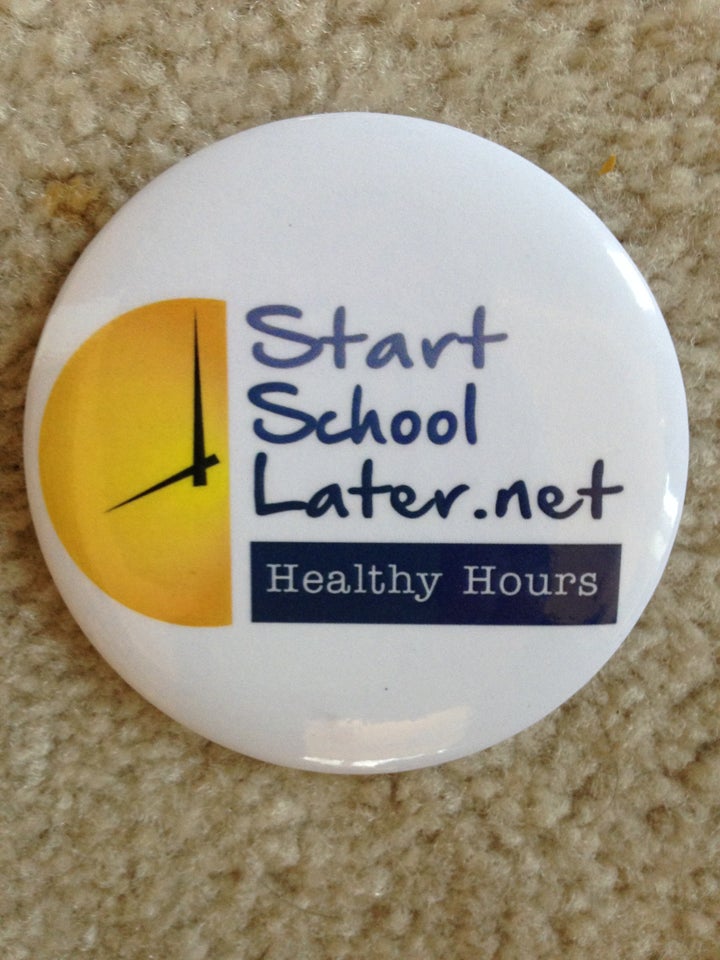 A landmark school start time bill crossed its first legislative hurdle earlier this week when California's Senate Education Committee passed a bill to ensure safe, healthy opening hours for middle and high school students. Introduced by Senator Anthony Portantino, SB328 would make California the first state in the nation to ensure safe, healthy school hours.
This legislation would prevent middle and high schools from starting the school day before 8:30 a.m. Requiring teenagers to be in class any earlier is unhealthy and counterproductive according to a growing number of health organizations, including the the American Academy of Pediatrics (AAP), Centers for Disease Control and Prevention (CDC), American Medical Association (AMA), and, most recently, the American Academy of Sleep Medicine (AASM).
According to Portantino, the vote makes "a big statement to the education community that the State Senate Education Committee is using sound and definitive research to put the best interests of our students first. Every school district around the country from every demographic and socioeconomic level that has moved teenage school start time later has seen a measurable, positive result for student achievement and student public health."
To date the bill has received support from the California Federation of Teachers, California Sleep Society, the California State PTA, Children's Hospital Los Angeles, Congresswoman Zoe Lofgren, Los Angeles County Office of Education, Lucile Packard Children's Hospital Stanford, Manhattan Beach Unified School District, Parent Engagement Group, Race to Nowhere, Stanford University School of Medicine, Seattle Children's Hospital, Start School Later, the University of Washington's Department of Biology, and numerous individuals.
A MATTER OF PUBLIC HEALTH
Despite calls from health professionals and sleep researchers since the early 1990s, most school districts in California and around the country have been unable to ensure school schedules that allow students to get enough sleep at the times their growing brains and bodies most need it. Too often sleep and school start times are treated as school budget items rather than public health imperatives. As a result, when districts set their hours, fear of change and vested interests frequently trump the best interests of children.
According to the Centers for Disease Control, more than 4 in 5 American middle and high schools still start the day before 8:30 a.m., with nearly 10 percent of high schools requiring attendance before 7:30 a.m. Some schools require attendance for regular classes before 7 a.m., and bus runs begin as early as 5:15 a.m.
Portantino's bill would help local districts ensure that the more than 3 million students in California's public middle and high schools can go to school at times that allow them to get a healthy night's sleep, have time for breakfast, commute to school after sunrise, and arrive at school ready to learn. It could also serve as a model for many other states and municipalities struggling to ensure sleep-friendly school hours.
Some critics of the legislation agree that schools should start later but think that local districts, not the state, should set their own hours. In fact, nothing in the bill precludes local districts from continuing to set their own schedules. By setting an earliest acceptable opening hour, this legislation simply makes it easier for local districts to act in the best interests of children when they set their specific schedules.
Parameters for developmentally appropriate school hours would also be consistent with the many other state regulations for local districts. These regulations, set to protect children's health and well-being, include requirements about the number of days and hours students must be in class.
GROWING CALLS TO START SCHOOL LATER
Just last week, the American Association for Sleep Medicine (AASM) joined calls from the AMA, AAP, and CDC by publishing a position statement in the Journal of Clinical Sleep Medicine stating that too-early bell times clash with the sleep, health, and learning needs of adolescents and calling for middle and high school start times no earlier than 8:30 a.m. Similar position statements have been issued in recent years from many other health, education, and civic organizations around the nation.
"Early school start times make it difficult for adolescents to get sufficient sleep on school nights, and chronic sleep loss among teens is associated with a host of problems, including poor school performance, increased depressive symptoms, and motor vehicle accidents," said the statement's lead author, Nathaniel Watson, M.D. "Starting school at 8:30 a.m. or later gives teens a better opportunity to get the sufficient sleep they need to learn and function at their highest level."
These recommendations call for later school start times based on a large, broad, and consistent body of evidence showing that moving middle and high school bell times later gives more students more (and better) sleep and reduces sleeping in class, mood swings, depression, stimulant and illegal drug use, and car crashes, suspensions, tardies, absences, and drop-outs.
In California, as in many states, improved attendance would also benefit districts financially because school funding is tied to attendance. By improving current attendance by just 1 percent, The Los Angeles Unified School District would gain an estimated $40 million per year, funds that could be re-invested in schools to benefit students.
A recent study of 30,000 teenagers across 29 schools in seven states showed that two years after moving bell times to 8:30 or later, the average graduation rate moved from 79 percent to 88 percent. According to study author Pamela McKeever, Ed.D., the study's findings linking later bell times to improved attendance and graduation rates raise questions for school officials about "whether later start times are a mechanism for closing the achievement gap."
Support HuffPost
The Stakes Have Never Been Higher
Related
Popular in the Community