California Gov. Jerry Brown signed a round of bills Friday aimed at preventing, recovering from and staying safe during wildfires, which have ravaged the state in recent years and become a year-round problem as weather patterns grow more unpredictable.
The more than two dozen bills Brown signed are broadly aimed at assigning responsibility, taking a more preventative approach to wildfire safety and protecting Californians better. 
The crux of one of the most talked-about bills, SB 901, attempts to address what a utility company's financial liability is when its electrical equipment causes wildfires. Authored by Sen. Bill Dodd (D), whose district was ravaged by the North Bay wildfires last fall, the legislation is aimed at preventing utility companies, such as Northern California's Pacific Gas & Electric, from going bankrupt while it pays off lawsuits filed by customers over those fires.
With the bill, PG&E will be able to use a state-authorized bond to pay off the 200-plus lawsuits it's facing in connection with last year's fires, so long as the company acted reasonably in maintaining its equipment before the fires.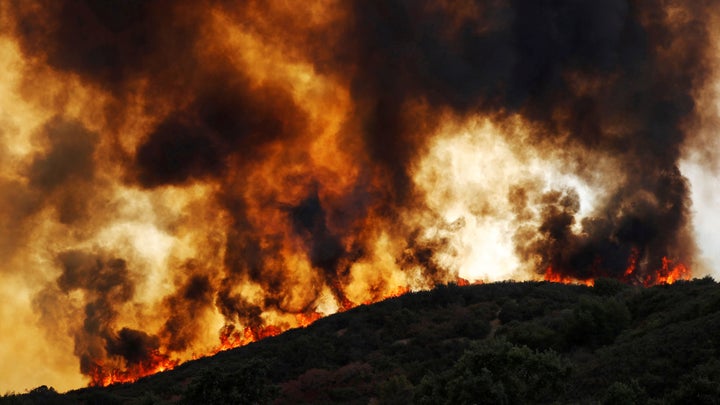 "Let me make one thing clear," Dodd, author of several wildfire bills this session, told the San Francisco Chronicle in August. "If we don't provide a debt stabilizing mechanism for the utilities, in this case PG&E, the corporation will certainly face higher borrowing costs which will translate into significantly higher rates or this company may very well face bankruptcy."
PG&E estimates that for every $1 billion in bonds issued, customers will have to pay an extra $5 per year.
Other major bills signed Friday include SB 1260 from Sen. Hannah-Beth Jackson (D), which will allow for more prescribed burns by encouraging collaboration between private landowners and public agencies and opening up more funds to do so. 
Jackson, an author of several bills signed Friday, called SB 1260 "deeply personal" on a call with reporters last month. Last year, her Santa Barbara community was affected by the devastating Thomas fire, which burned 288,000 acres for 40 days and led to debris flows that killed 23 of her neighbors.
Another one of her bills signed Friday will require insurers to cover losses resulting from a combination of disasters, such as floods that lead to mudslides, if "an insured disaster is the proximate cause of the loss or damage and would otherwise be covered."
Other notable bills Brown signed Friday include preventions against housing price gouging following disasters and improving enrollment in public emergency warning systems.  
You can see the full list of bills signed Friday here. 
REAL LIFE. REAL NEWS. REAL VOICES.
Help us tell more of the stories that matter from voices that too often remain unheard.