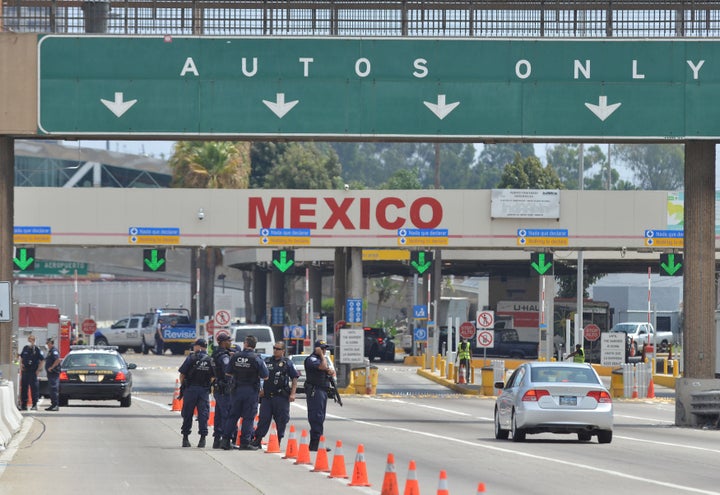 The San Ysidro port of entry – which separates Tijuana, Mexico, from San Diego County – is the busiest land border crossing in the world, with more than 30 million people crossing into the country from Mexico last year alone, according to government statistics.
U.S. Immigration and Customs Enforcement also has used San Ysidro more than any other border crossing to deport Mexicans back to their country, according to an analysis of government data by California Watch. Of the 1.8 million Mexicans whom ICE deported back to their native country since 2003, San Ysidro has seen 360,172 – nearly 20 percent of the total – pass through its gates.
Tijuana also has received through the San Ysidro port of entry and its smaller sister port of Otay Mesa more than 220,000 criminals, or nearly 1 of 4 Mexicans convicted of a crime who have been removed from the United States by ICE.
The agency has a number of "hubs" along the Southwest border for removing immigrants from the country. San Ysidro, the last U.S. stop for many Mexican deportees apprehended throughout the western states, falls under the San Diego office, one of the agency's primary hubs.
On any given day, the agency buses 100 to 160 Mexicans, many recently released from jail, from the Los Angeles area to San Diego, with most repatriated through San Ysidro. Each month, the agency flies another 1,200 or so deportees to San Diego, where they are then bused to the border crossing to be removed.
"ICE determines the volume of removals through various ports of entry based on a number of factors including geography, port of entry infrastructure and capacity, safety issues and the preferences of the receiving nation's government, particularly in the case of Mexico and Canada," spokesman Brian P. Hale wrote in an email.
As a drug war has raged for more than five years in Mexico between government forces and rival crime syndicates, hundreds of thousands of Mexicans have been sent back to their country by way of dusty border towns at the U.S. ports of entry.
Tijuana saw drug-related violence escalate around 2008 as crime bosses battled for dominance and control of lucrative smuggling corridors, or "plazas." While the brazen and dramatic killings largely have dissipated just south of San Diego, mayors in the area and elsewhere along the border remain concerned about receiving violent offenders or potential crime victims back into their cities.
"If they're not originally from the border community, then we shouldn't be trying to integrate them back into the border community," John Cook, mayor of El Paso, Texas, said in February at a border mayors conference in Tijuana. When deporting Mexican nationals, "we should try to get them as close to the center of the country as possible."
Spurred in part by such concerns, the Mexican and U.S. governments have pledged to explore the idea of a pilot program to deport some Mexican nationals by flying them deep into the country, away from the potentially violent and volatile border region.
A similar concept, known as the Mexican Interior Repatriation Program, has existed since 2004. Billed as a humanitarian program to curb the exploitation of migrants who rely on smugglers to sneak them through the Arizona desert in brutal summer heat, the two governments have worked together to return Mexicans apprehended by the U.S. Border Patrol. More than 125,000 Mexicans have been deported voluntarily since the program began. Mexican nationals convicted of a violent crime are ineligible. Last year, 8,893 people participated, down 38 percent from the previous year.
The pilot program, which the two governments announced in late February, has yet to launch as officials continue to negotiate details, according to a Mexican Embassy official.
The mayors also have pushed for better sharing of police records, including arrest warrants and criminal backgrounds, between the two countries. As it stands, a deportee's U.S. criminal record is not necessarily shared with Mexican authorities, a Mexican Embassy official said.
ICE spokesman Hale said the two countries closely coordinate the deportation of Mexicans and have specific arrangements for all ports of entry through which deportees are repatriated. Those arrangements set requirements, such as when the removals occur, their volume and other information.
Andrew Becker and Agustin Armendariz are investigative reporters for California Watch, a project of the non-profit Center for Investigative reporting. Find more California Watch stories here.
Support HuffPost
The Stakes Have Never Been Higher
Related
Before You Go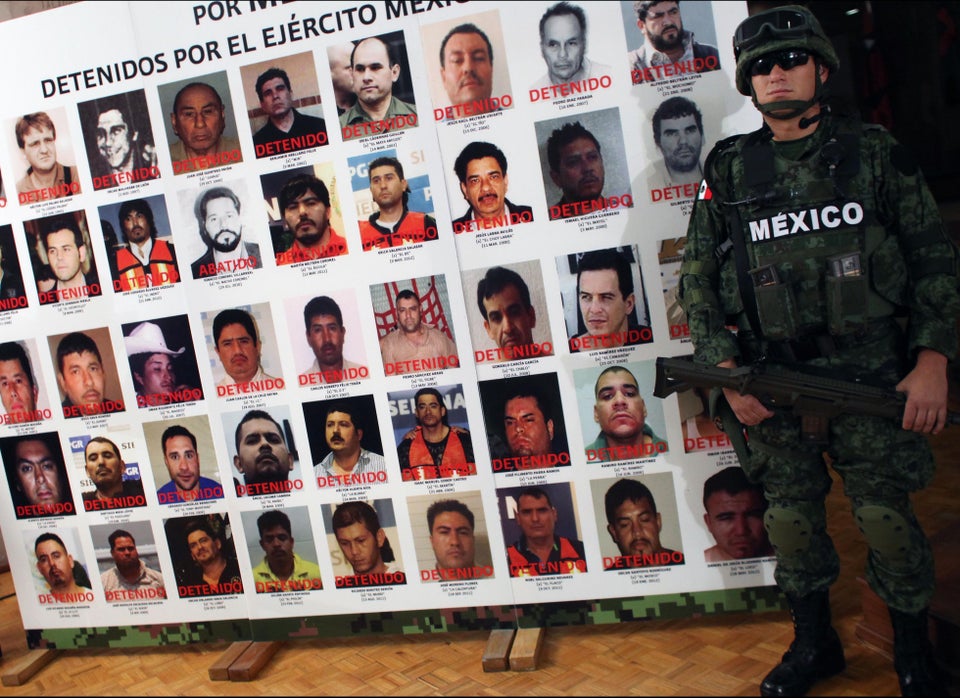 Mexico Drug Violence
Popular in the Community