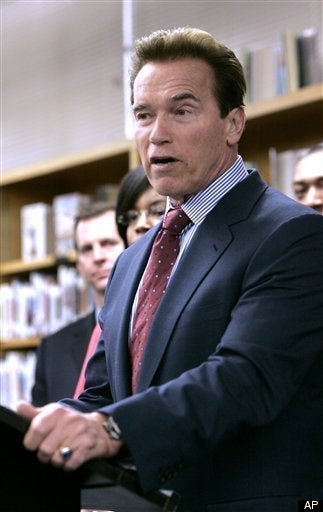 The current budget crisis in the State of California has affected a prisoner rehabilitation program known as "Arts in Corrections."
Currently, there are 25 'Artist Facilitators' working throughout most of the State's 33 prison facilities. The State is eliminating the Artist Facilitator position as of January 31, 2010, which concurrently eliminates the "Arts in Corrections" program.
Professional artists have donated millions of dollars worth of their time volunteering for "Arts In Corrections." Some of them are friends working to have the program reinstated and I decided to write this blog in order to help bring awareness to the situation.
"Arts in Corrections" has proven to be a crucial aspect of the rehabilitation process. The program teaches prisoners transferable skills and encourages self-awareness and personal responsibility for one's actions. Whether it be acting, drawing, painting or writing, participating in some form of artistic activity can have a profound effect on an inmate's self-esteem. It can also help them come to grips with issues of addiction, anger and violence.
Many of you may be thinking, "why should I help prisoners in jail do activities that sound like fun?" You must look at it from a different angle. Reinstating a program like "Arts In Corrections" is not about rewarding people who have committed varying degrees of crime. It is about having foresight.
Men and women in correctional facilities across California will come up for parole and be released back into society. Without a program like "Arts In Corrections," rehabilitation may be unsuccessful, and if a prisoner falling into that category is released, they are more likely to commit another crime.
The "Arts In Corrections" program has already cost the State of California virtually nothing. It is largely a volunteer effort. If anyone does get paid it is through grants from individuals or non-profits. There is no reason for the California Department of Corrections to be cutting it, especially with the risk of potential future harm to society.
For more information about the "Arts in Corrections" program and details on how to help reinstate it, please click here
Related
Popular in the Community