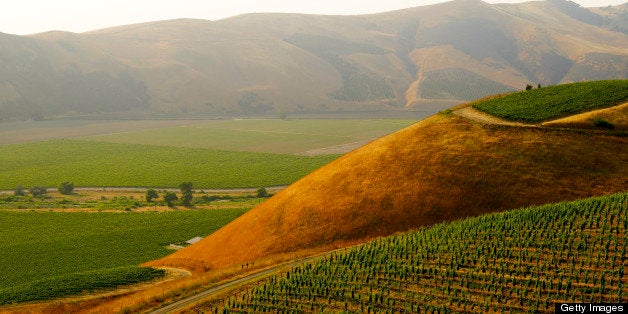 The strong revenue California collected in April is one more encouraging sign that after years of weathering the Great Recession we appear to have reached a point of budget stability. To help build on that stability, Assembly Democrats have crafted a Blueprint for a Responsible Budget that will keep California on sound financial footing not just this budget year, but in the future as well.
Over the past several years, Legislative Democrats have made tough but necessary budget cuts. Voters approved the majority-vote budget, which removed the game playing and gridlock that had jeopardized California's financial picture. And voters stood with Democrats in supporting temporary tax revenues to help fund our schools and avoid even deeper cuts. The
is based on the following three interrelated principles:
Continuing Fiscal Responsibility -- the state must pay down debt, provide a prudent reserve, and craft a workable Rainy Day Fund that protects against future economic downturns. We must provide a balanced budget, not just for this year, but for every fiscal year in the forecast period, and we must accelerate the repayment of our budget debts. By accelerating repayment of budget debts we increase our budget stability and our ability to invest in our future. The time has come to craft a real and workable Rainy Day Fund that captures one-time spiking revenues to be set aside for economic downturns.
Strengthening the Middle Class -- schools and higher education must give everyone a fair shot at the middle class, small businesses must be strengthened, and there must be a functional safety net that gets people back on their feet, contributing to our economy. Middle Class students must be able to afford a college education without being strapped with debt that strangles them well into the future and hurts future economic growth. Funding the Middle Class Scholarship with General Fund revenues from Proposition 39 can slash student fees at UC and CSU by 40 percent.
Delivering Effective, Efficient Services for Californians -- wasteful red tape and bureaucratic delays must be eliminated for businesses, veterans, and others working with government. Business filings must be processed by the Secretary of State in five days or less, the Department of Public Health "exporting licenses" for perishable goods must also be approved within five days, so California exports can get to their destination and the state's exporters can prosper. Updating Local Coastal Plans, helping Veterans access the services and benefits they've earned and funding courts -- with accountability -- to preserve access to necessary court services are other key aspects of Assembly Democrats Blueprint for a Responsible budget.
With the Governor's May budget revision being announced this week and the Legislature working to pass a final budget by June 15, these are some of the issues Assembly Democrats will be focusing on to make sure our state takes the critical steps we need. For our schools, small businesses, safety net, higher education, courts and other key areas that have been harmed during the Great Recession.
Calling all HuffPost superfans!
Sign up for membership to become a founding member and help shape HuffPost's next chapter