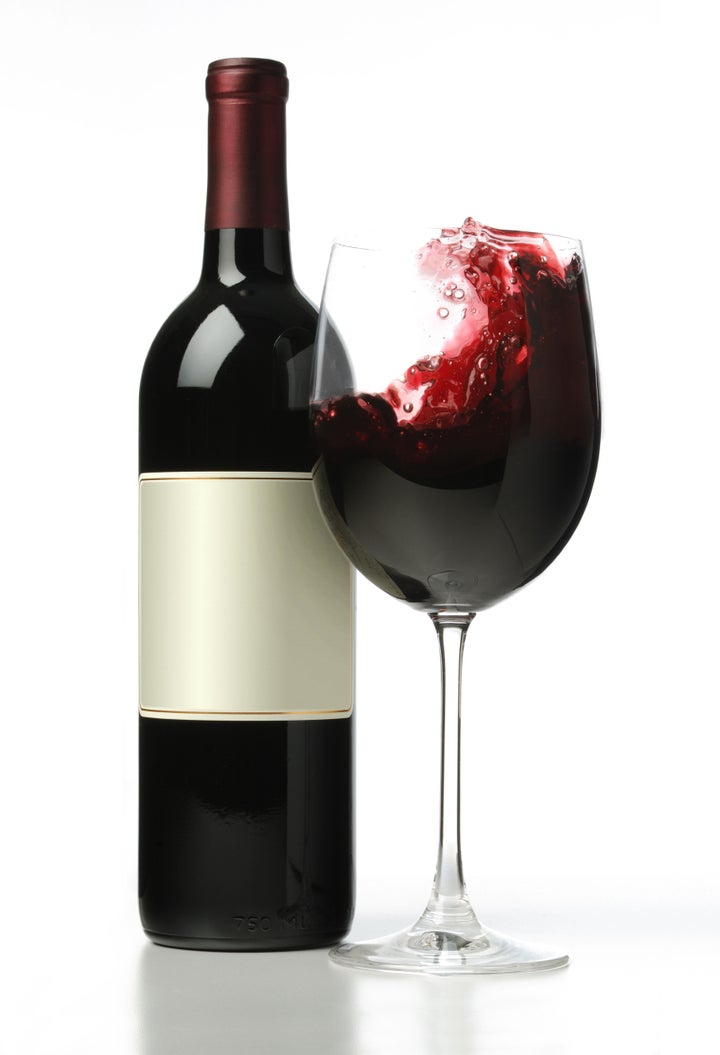 Silver Oak's iconic water tower in Oakville
When I talk to people who say they really like California Cabernet, but who don't otherwise seem all that knowledgeable about wine, nine times out of 10 they tell me Silver Oak is one of their favorites and/or the one they collect. Silver Oak has also long been among the top selling wines at restaurants, and was number two again in 2012 on Wine & Spirits Magazine's Restaurant Top 50 list of top selling Cabernets. For wine geeks, on the other hand, few major labels are more regularly derided than Silver Oak. Many in the highly knowledgeable wine crowd have taken to referring to the wine as "Silver Joke."
Why does this brand, whose origins date back to the early 1970s, so sharply split casual wine lovers from ardent wine geeks?
I recently attended a retrospective tasting for the media on the occasion of Silver Oak's 40th anniversary, with the president and CEO of Silver Oak, David Duncan. David is the son of the winery's founder and original co-owner, Raymond Duncan, who founded the winery in 1972 with partner Justin Meyer.
The publicist who invited me to the event remembered I'd previously told her I wasn't a big fan of Silver Oak, but asked if I might be interested in coming nonetheless. Since it had been many years since I last tasted a vertical of Silver Oak, and because I was very curious about the direction the winery was currently taking, I said yes.
I'm glad I did. I found the tasting fascinating, and it very much made me re-evaluate my take on the wines, which had originally been formulated in the early years of my burgeoning wine obsession. I would like to think I know a lot more about wine and its history than I did then, and that I have a better basis for appreciating Silver Oak as a phenomenon than I did nine years or so ago, when I last participated in a major vertical of the wines.
In talking with friends and new acquaintances since the tasting, I've gathered that there are many common misperceptions about Silver Oak. Many people seem to think it was sold to new owners in the '90s who greatly expanded production. Others seem to think there was a major stylistic change at some point in the last decade. Still others are under the impression the wines don't age very well.
The facts are that Silver Oak was founded in 1972 by Raymond Twomey Duncan -- a Coloradan in the oil and gas business who had started buying Sonoma and Napa vineyards following visits to wine country in the late '60s -- and Justin Meyer, who had recently left as a winemaker at Christian Brothers. The two decided to produce only Cabernet Sauvignon; to use exclusively American oak barrels; and to age the wines sufficiently in oak and bottle prior so they would be drinkable on release.
These remain the guiding principles behind Silver Oak's wines, which are remarkable for their consistency over the past 40 years. Where other Cabernet producers went for greater ripeness, and higher alcohols starting in the mid-1980s, seeking to appeal to Robert Parker's palate once he became the leading critic, Silver Oak maintained the balanced, relatively low alcohol levels of the wines that first gained them attention and a loyal consumer following.
Justin Meyer died in 2002 after having picked his successor as winemaker, Daniel Baron, in 1994, and having worked alongside Baron until 2001. That year, Justin and his wife Bonny sold their half interest in Silver Oak to their partner, Raymond Duncan.
Silver Oak has produced an Alexander Valley bottling since the 1972 vintage, based largely on estate owned vineyards, and a Napa Valley bottling -- a blend of estate and purchased fruit -- since the '79 vintage. The Alexander Valley is always 100 percent Cabernet Sauvignon. Since 1994, the Napa bottling has been a blend of Bordeaux varieties, dominated by Cabernet Sauvignon.
The wines are aged for about 25 months in American oak. The Alexander Valley sees one half new and one half once-used barrels, and spends another 14 months in bottle before release. The Napa version gets about 20 months in bottle after oak aging.
Although the wines are released about four and a half years after the vintage, with the intention of being readily drinkable, the wines also have the capacity to age for a good 15 years or so after that (i.e., less than hugely structured wines like Dunn and Ridge Monte Bello, but respectably ageworthy nonetheless). My favorite of the 13 Silver Oaks we sampled during the retrospective tasting was the oldest, the 1978 Alexander Valley. The 1985 Alexander Valley was also still showing well, and the 1985 Napa Valley has another 10 or more years left to go.
The American oak character, which includes dill and vanilla flavors, comes through strongly on these wines. Those who are not fans of American oak, which includes a lot of wine geeks I know, tend to dismiss Silver Oak for these characteristics. American oak also tends to impart less tannin than French oak, which promotes Silver Oak's goal to release wines with softer, more approachable tannins on release. With the exception of Ridge, few other major American Cabernets are still made using all or predominantly American oak.
Having become a fan of aged Rioja, which traditionally spends two or more years in American oak, I don't at all mind the American oak characteristics of Silver Oak. In fact, this tasting brought home to me that Silver Oak is the most like traditional Rioja of any California Cabernet.
I also give Silver Oak points for investing in the barrel and bottle aging necessary for these Cabs to be approachable on release. With Chateau Latour's announcement last week that they are going this direction too, following the 2012 vintage, maybe this old Spanish tradition is going to start to become the wave of the future. If so, I think consumers will greatly benefit.
Other interesting facts that I learned about Silver Oak at this tasting: They became partners with a Missouri barrel producer in 2000, A&K Cooperage, so as to assure a consistent source for fine Missouri white oak barrels that they feel give the right balance of spice and vanilla flavors that enhance the black-fruit characteristics of their wines. The winery for the Napa wines they rebuilt in Oakville, following the destruction of their prior winery by fire in 2006, is designed for maximum energy efficiency, including 11-inch thick walls and over 1,400 solar panels, which generate more energy than they use.
Are these among California's greatest Cabernets, worthy of the current $100 price tag for the Napa and $70 for the Alexander Valley? For my money, no. I like the way they remind me of mature Riojas, and suggest traditional, 1970s Cabernet by way of Rioja, but I'd personally rather have a Rioja that costs a lot less, or a more complex and structured California Cabernet that gives me more to think about than a Silver Oak. On the other hand, they are very stylistically consistent wines. So for those looking for a reliable Cabernet on a restaurant wine list that will be drinkable with dinner, Silver Oak is certainly a sensible choice. On that basis, I can totally see why Silver Oak has stayed high on Wine & Spirits' Restaurant Top 50 list all these years.
Further, I admire the fact that Silver Oak bucked the super ripe, concentrated, high alcohol Parkerization of California Cabernet. The Duncan family, and winemaker Daniel Baron, are clearly very focused and serious about what they're producing, and I respect that commitment too. It is interesting, though, that in their latest project together -- Twomey Wines, which started with a 1999 Merlot, and is now also offering appellation and vineyard designate Pinot Noirs and a Sauvignon Blanc -- the Duncans and Baron are going with exclusively French oak.
Bottom line -- I think it's time that misconceptions about Silver Oak, and the knee-jerk derision of the label by my fellow wine geeks, deserve to be put to rest. These are wines with a point of view -- one that won't appeal to all tastes, but that does make them reliable choices for drinking upon release. Forty years on, the vision guiding these wines has remained remarkably consistent, and consumers know what they're going to get. These are admirable qualities in the often confusing and chaotic wine marketplace.
For my complete tasting notes on the 13 Silver Oaks we tasted spanning four decades, and four of the Twomey wines, see the full report on my blog here.