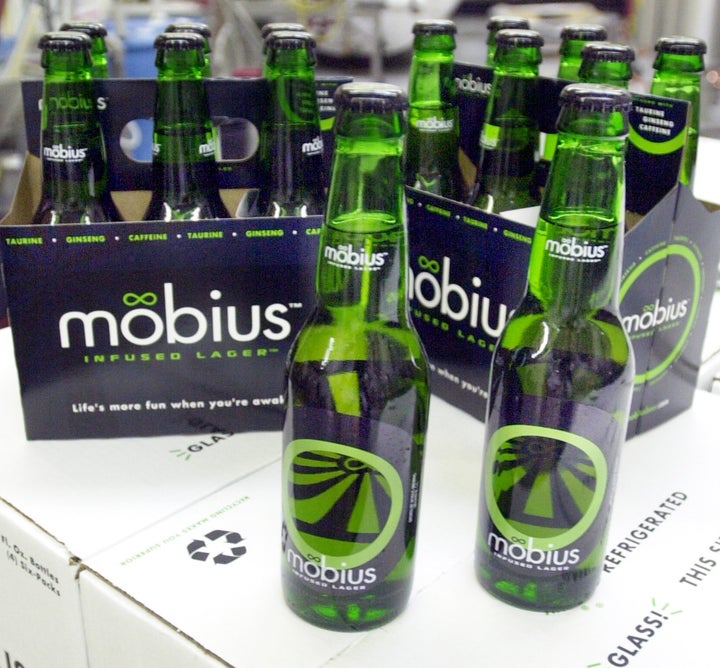 On Monday, Governor Jerry Brown signed SB 39, banning the sale and production of caffeinated beer in California after January 1, reports the LA Times.
The Sacramento Bee reports that California is the seventh state to ban caffeinated beer, and that most manufacturers are changing their formulas to exclude caffeine.
The FDA has already moved to block production and sale of such beverages nationwide, notes California's Capitol. In November 2010, the FDA sent a warning letter to four major alcohol companies, including the makers of the infamous Four Loko, to stop producing the drinks with caffeine added as a separate ingredient. All the manufacturers have since complied.
But, as 7x7.com points out, there is a difference between beverages that are brewed with coffee and other naturally caffeinated ingredients and beverages that contain caffeine as a separate added ingredient -- the latter being banned by the new law. This California bill, then, does not put an end to brews like Lagunitas Cappuccino Stout, Mateveza Yerba Mate IPA, or Meantime Coffee Porter, which are all brewed with coffee, coffee beans, or herbal tea.
This and other bans come after a string of incidents involving the hospitalization of young drinkers who consumed alcohol mixed with caffeine. CNN tells us that in October 2010, nine underage students at Central Washington University were hospitalized after imbibing Four Loko. In New Jersey, 23 Ramapo College students were hospitalized after drinking the same beverage. College Binge Drinking reports that in 2010, a 20-year-old Florida student shot and killed himself after binging for 30 hours on Four Loko.
CORRECTION: This article has been corrected to clarify the difference between which caffeinated alcoholic beverages are banned, and which are still legal.
Related
Popular in the Community