Northern California's Pacific Gas & Electric Co. has once again found itself at the center of both a legal and literal firestorm as customers affected by the region's latest deadly blaze seek to hold the utility accountable.
In a lawsuit filed Tuesday in San Francisco County Superior Court, attorneys representing two dozen victims of Butte County's Camp fire ― the deadliest and most destructive wildfire in state history ― say that PG&E is responsible for the blaze's destruction because it did not sufficiently maintain its infrastructure or properly inspect power lines.
The lawsuit points to firefighter radio transmissions and paperwork filed by PG&E that indicate a failing transmission line near the PG&E-operated Poe Dam in Pulga, California, appears to have sparked the massive blaze.
"The Camp Fire was the result of PG&E's continued practice of prioritizing profits over safety, wherein they failed to properly maintain and inspect their power lines knowing that the likely result was a fire that would pose risk of serious injury and/or death, and damage to property," the lawsuit says.
So far, there are 48 deaths linked to the fire and more than 200 people remain missing.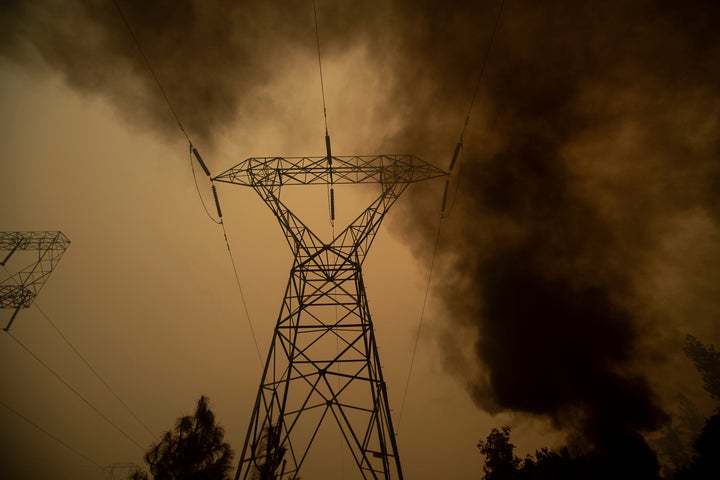 A representative of PG&E emphasized that authorities haven't completed an investigation into what sparked the fire.
"It's important to remember that the cause has yet to be determined," PG&E spokeswoman Mayra Tostado said. "We are aware of lawsuits regarding the Camp fire. Right now, our primary focus is on the communities, supporting first responders and getting our crews positioned and ready to respond when we get access, so that we can safely restore gas and electricity to our customers."
In large part due to Gov. Jerry Brown's 2014 state of emergency declaration over the California drought, PG&E has a wide range of legal obligations that include making sure any electrical equipment in wildfire-prone areas is placed underground, increasing inspections, implementing new protocols during emergencies and committing to an overall modernizing of all its infrastructure, the lawsuit says.
The company has failed on those fronts, the victims charge.
"Rather than spend the money it obtains for infrastructure maintenance and safety, PG&E funnels this funding to boost its own corporate profits and compensation," the lawsuit says, pointing out that electric malfunctions are often the cause behind the state's increasingly frequent wildfires.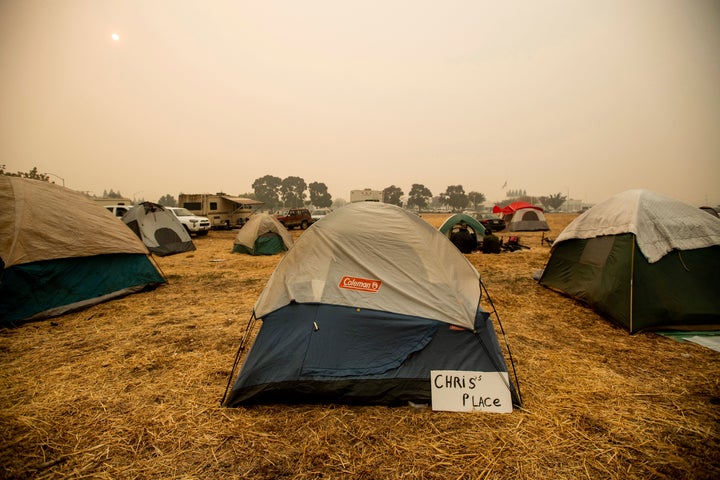 "The Camp Fire was not an isolated incident," the filing says. "PG&E has a long history of safety lapses that caused injury and death to California residents, and destroyed or damaged their property."
California authorities announced earlier this year that a dozen blazes in the swarm of deadly fires north of San Francisco in fall 2017 were ignited by power lines coming into contact with trees and by other utility system malfunctions.
The most destructive fire included in the announcement was Napa County's Atlas fire, which burned more than 50,000 acres and destroyed nearly 800 structures after a large limb broke from a tree and came into contact with a PG&E power line.
For its part, PG&E has ramped up the practice of forcing power outages during windy, hot and dry conditions to lower the wildfire risk. Last month, the company disconnected power for about 60,000 customers across Northern California that it found were at an extreme fire risk, including Lake, Napa and Sonoma counties north of San Francisco, and Amador, Calaveras, El Dorado and Placer counties in the Sierra foothills.
As far as dealing with these types of lawsuits from customers, the company will now have some help from the state. A controversial bill Brown signed in September allows PG&E to pay off wildfire lawsuits with a state-authorized bond money, so long as the company acted reasonably in maintaining its equipment before the fires.
Popular in the Community