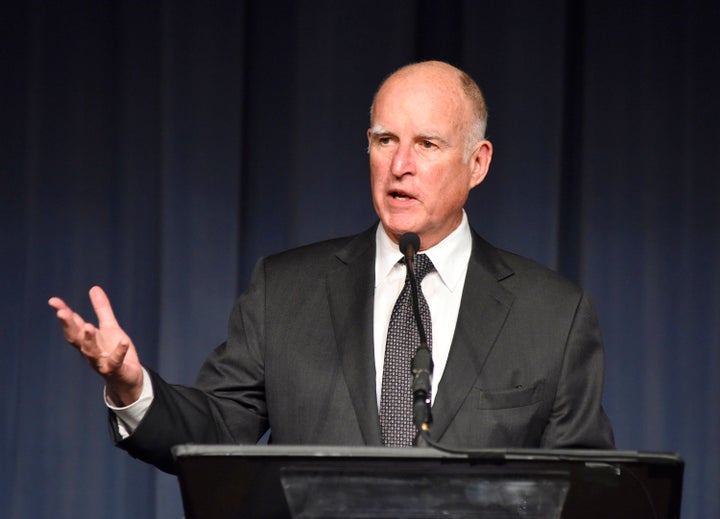 WASHINGTON ― California Gov. Jerry Brown (D) signed legislation on Thursday freeing the state and local governments to provide for the public funding of elections.
Previously, the state and most local governments, including municipalities, counties and most cities, were banned from enacting public financing programs for elections. Only six cities, including Los Angeles and San Francisco, were allowed to operate public financing systems.
"California's leaders are hearing from voters who are fed up with playing second fiddle to wealthy special interests," Kathay Feng, executive director of California Common Cause, said in a statement. "This bill gives Californians new options to amplify the voices of everyday voters in election campaigns."
The legislation passed the California legislature with more than two-thirds support. It overturned a 1988 ballot initiative that banned the state from spending public funds on elections. The state and other local governments, however, are still bound by judicial rulings limiting such publicly financed election systems to voluntary programs.
Voters in Berkeley will be able to decide in November whether they want to adopt public financing for their city elections. The issue will be on the ballot as Measure X1.
The passage of this legislation comes as more and more states and local governments look to enact public financing systems. These programs already exist in states like Arizona, Connecticut, Maine and New York City. Seattle enacted its own version of public financing in its 2015 elections and Montgomery County, Maryland, created a program in 2014.
Activists have pushed ballot initiatives to do the same in multiple states, cities and municipalities across the country. Public financing of elections is on the ballot in both Washington state and South Dakota, and in Portland, Oregon.
CORRECTION: An earlier version of this article listed Miami-Dade County as a municipality where voters would be able to vote for publicly financed elections in November. The county commission, however, successfully blocked the ballot initiative from appearing on the ballot. It may appear on a later ballot.
Popular in the Community