 SAN FRANCISCO -- A measure that would provide a significant boost to California's medical marijuana industry cleared a major hurdle Thursday in the face of an increased federal crackdown on dispensaries throughout the state.
Assembly Bill 2312, sponsored by Tom Ammiano (D-San Francisco), aims to create a statewide system for regulating medical marijuana, including a formation of the first-ever "cannabis commission." The proposal passed the state assembly on a 41-29 vote just one day before the deadline.
"[It's] a really, really good day for us," organizer Matthew Witemyre told the East Bay Express. "When AB 2312 was introduced it had a snowball's chance in hell of passing."
Ammiano crafted the legislation in response to the Obama administration's aggressive crackdown on medical marijuana dispensaries throughout California, which has dealt a huge blow to the state's $1.3 billion industry. Since the Department of Justice announced in September that it would be using federal resources to target cannabis operations, hundreds of businesses have shuttered and even more jobs have been lost.
Medical pot has been legal in California since voters approved Proposition 215 in 1996, but the drug remains illegal under federal law, and authorities are citing the industry's "explosion and proliferation" as the basis for their actions.
"[The U.S. Attorneys] are using a lack of statewide regulation as justification," Ammiano spokesman Quintin Mecke told The Huffington Post. "If we create regulations, we've removed every reasonable explanation on their part to justify the crackdown."
Mecke explained that while certain local jurisdictions carefully regulate their medical marijuana economies, other areas have yet to impose sufficient restrictions. Oakland and Santa Cruz, for example, have thriving communities that follow a strict set of rules.
But the cannabis industry in places like Los Angeles and San Diego remains relatively unregulated, with very little control over the number of dispensaries that open or the criteria for doctor recommendations. As a result, such cities have become what Mecke described as the "poster child of chaos."
"It's created a myth that California is out of control," he said. AB 2312 works to dispel that myth by forcing all local jurisdictions to adhere to the same standard.
According to Mecke, San Francisco serves as a model for what a successfully-regulated medical marijuana economy should look like. But since the crackdown began, the city has not been without its casualties. Five dispensaries have been forced to shut down, and a dozen more have received threatening letters from the justice department. To the chagrin of its wide customer base, Haight Street's beloved collective The Vapor Room warned that it may close its doors this month.
Despite the federal government's actions, a recent poll revealed that 80 percent of California residents support medical marijuana.
Mecke remains optimistic that AB 2312 would serve as a solid weapon against the crackdown. "We have to at least be able to say that the state of California did its part," he said.
Take a look at some of the most prominent Bay Area dispensaries that have been forced to shut down in the past year: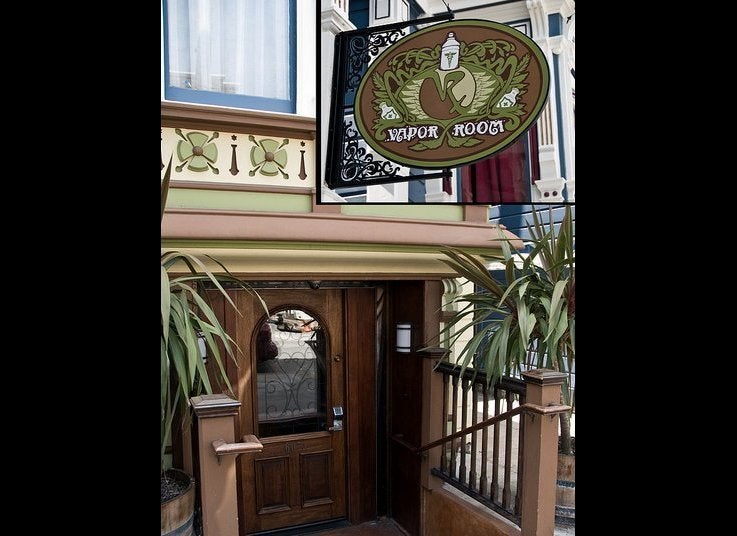 Shuttered Pot Shops
Related
Popular in the Community