California is extending its plan to drastically cut carbon emissions for another 10 years under a pair of bills signed by Gov. Jerry Brown (D) on Thursday, marking a major step forward in the fight against climate change.
The new legislation will significantly ramp up the state's existing efforts to reduce emissions, including increasing the state's reliance on solar power, offering rebates for electric cars and placing stronger regulations on businesses.
SB 32, authored by state Sen. Fran Pavley (D-Agoura Hills), extends a 2006 law that required the state to cut greenhouse gas emissions to 1990 levels by 2020. (California is currently on track to meet that goal.) Under the new legislation, California must reduce emissions to 40 percent below 1990 levels by 2030.
AB 197, written by Assemblymember Eduardo Garcia (D-Coachella), establishes a new legislative committee to oversee environmental regulation, giving lawmakers more say in efforts to improve air quality and reduce pollution.
The new goals are the most ambitious of any U.S. state. And given the sheer scale of it ― California's economy is now the world's sixth largest ― the law could also serve as a model for international efforts to reduce emissions.
"Climate change is real, and knowing that, California is taking action," Brown said in a statement Thursday. "SB 32 and AB 197 are far-reaching moves that continue California on its path of vast innovation and environmental resilience."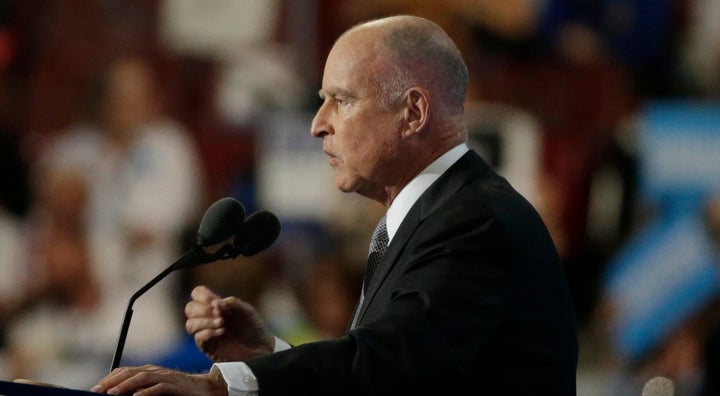 The legislation also pledges to meet these goals "in a manner that benefits the state's most disadvantaged communities," noting that climate change disproportionately affects the urban poor, the elderly and rural populations. The addition was a nod to criticism that rebates on environmentally friendly products like solar panels mostly benefit upper-middle-class and wealthy families.
"In order for California to remain an economic and environmental leader, the state will need to also be a trailblazer on issues related to equity," Garcia said. "Placing the health and economic [benefits] of climate policy on vulnerable populations second will stunt the state's prosperity."
The new targets will go into effect next year.
The legislation faced significant opposition from the California Chamber of Commerce, oil companies and other pro-business and manufacturing groups, which derided the law as harmful to job creation. Brown acknowledged those challenges while signing the bill Thursday.
"There's powerful opposition," he said. "These are real people with real bucks and real influence."
Brown, who will leave office in 2019, has staked his legacy on ameliorating global warming. In addition to SB 32, he's pushed for increased use of alternative energy sources, advocated for action on climate change during global forums like the U.N. climate summit in Paris last year and pushed for an ambitious cap-and-trade program aimed at reducing the use of fossil fuels.
The cap-and-trade program, however, has hit some stumbles ― of the 96 million credits for sale at the last auction, just 30.8 million sold. Nevertheless, the state's Air Resources Board has declared cap-and-trade a success, citing reductions in pollution since the program went into place. Brown is currently courting lawmakers to renew the program beyond its 2020 expiration date.
Before You Go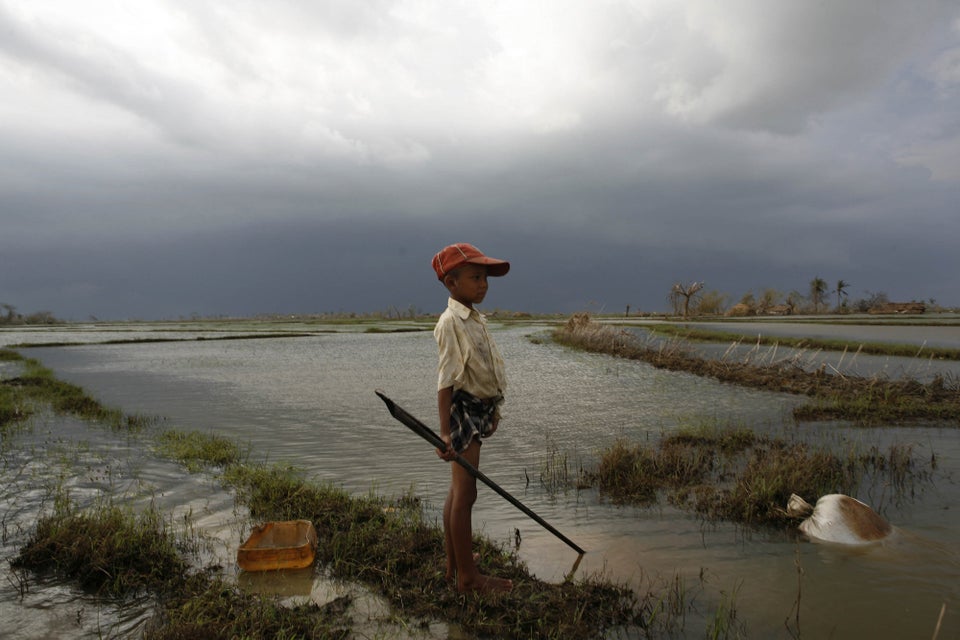 Climate change seen from around the world
Popular in the Community