New England may be the epicenter of fall travel, but California can also get very colorful. My husband and I live in Southern California and share annual autumnal adventures with some close friends who live in Maine. We take turns going there and coming here, and when they head our way, one of our favorite destinations is the Central California Coast.
The weather is usually perfect, just right for attending various local Oktoberfest celebrations and other fun-filled fall festivals. Hearst Castle offers a variety of different tours that are always stimulating. Comfortable accommodations at nearby bed and breakfast inns highlight each trip.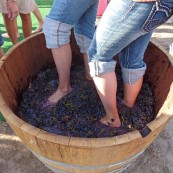 Paso Robles Wine Country hosts the 2012 Harvest Wine Weekend October 19-21 to welcome the new vintage. Join the celebration at more than 120 winery events. You can take a vineyard tour, attend a blending seminar, participate in a two-ton grape stomp, sip special tastings and savor winemaker dinners. The activities are designed as a delightful weekend package accented by scenic drives and fruit-scented breezes.
This year, the 31st annual Morro Bay Harbor Festival is being held October 6-7. Celebrate the coastal culture of this working waterfront community with a chowder cook-off, timed oyster shucking and sucking, live music and entertainment, fine food samplings from local restaurants, and award-winning regional wine tastings. The Carnival Cove focuses on an assortment of kid-friendly activities like face-painting, train rides and more.
During the entire month of October more than 200 creative and colorful scarecrows will line the streets of Cambria, an artist's colony located halfway between Los Angeles and San Francisco on Scenic Highway One. The month-long Scarecrow Festival is highlighted by the Harvest Festival on the weekend of October 12-14 with featured events for all ages.
My perfect fall getaway on the Central California Coast includes adventure-filled days, both planned and serendipitous, and inviting accommodations that make me feel right at home. Each of these inns is ideally suited to do just that.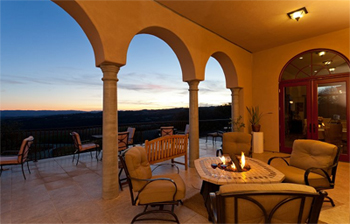 Two miles from downtown Paso Robles, Belvino Viaggio continues the grape harvest theme with a 40-acre Tuscan retreat and international, wine-inspired guest rooms. I find that waking up each morning is easier with sweeping vineyard views from the loggia or dining room accompanying a three-course breakfast.
Embarcadero shops, restaurants and the festival of Morro Bay are a short five-minute stroll from Marina Street Inn Bed & Breakfast. Themed suites feature a balcony or patio and boast a hearty breakfast and afternoon wine time. This landmark site is also a bird sanctuary and home to nesting peregrine falcons.
When sailing into Morro Bay, the Front Street Inn and Spa is easily recognizable with its green roof and three gables. This intimate inn boasts spacious accommodations with gas fireplaces and a million-dollar waterfront view. Indulge in pampering spa treatments from a menu that includes couples massages, pedicures, facials, microdermabrasion, and waxing.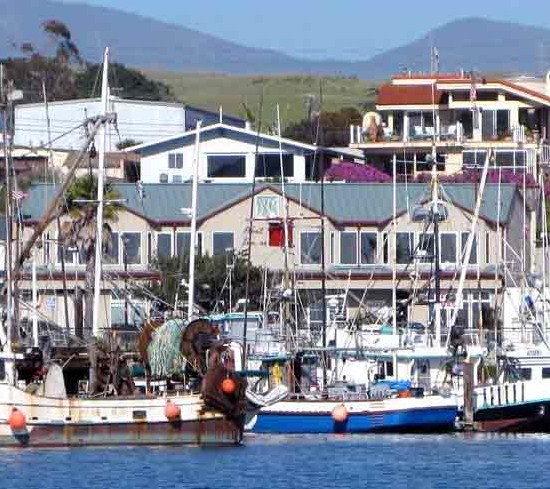 European-style Bayfront Inn, directly across from the festival, allows you access to the action and free rides on the Morro Bay Trolley. Second-floor rooms with views of the bay and the Pacific Ocean include upscale amenities and a continental breakfast. One room has a full-size a hydro spa, and some accommodations are designated pet-friendly.
Sharing a similar name, the romantic Baywood Inn Bed & Breakfast sits on the back bay. It graces the tranquil Baywood Park neighborhood, known for having its own downtown that hosts Oktoberfest and a Halloween parade. Themed suites and rooms boast fireplaces, separate entrances, and numerous in-room luxuries. When traveling with another couple, the two-bedroom, two-bath suite is perfect.
This year, our combined schedules didn't allow for our annual autumnal adventure, so we all got together for a winter getaway instead. However, our wanderings once again led us to explore the scenic Central Coast of California, perfectly inviting throughout the year.
--Shirley Anitra Swagerty