California's state Senate voted 31-2 Tuesday to ban the names of Confederate leaders from public buildings.
SB 539, which passed in the state Assembly last month, would prohibit state or local property from bearing the names of elected leaders or senior military officials of the Confederate States of America. If signed into law, any building or property currently using a Confederate name will have to change its name. (City and county names and the public buildings named for them, like Northern California's Fort Bragg, are exempt.)
The legislation will impact at least two elementary schools in Long Beach and San Diego named for Confederate General Robert E. Lee.
The bill now goes to Gov. Jerry Brown (D) for consideration.
The push for SB 539 came in the wake of the shooting at the historically black Emanuel AME Church in Charleston, South Carolina, where a gunman killed nine people in June. Shortly after the shooting, photos of the alleged gunman, Dylann Roof, posing with a Confederate flag surfaced online, prompting South Carolina lawmakers to remove the rebel flag from the state capitol.
State Sen. Steve Glazer (D-Orinda), who introduced the bill earlier this year, said California shouldn't honor Confederate leaders who defended slavery.
"I don't want to erase their names from our history books," Glazer said Tuesday, according to Capital Public Radio. "I just don't want our children looking up to people who fought to preserve a system that treated human beings as chattel."
The bill's opponents, however, argued the legislation is codifying a "revisionist" version of history.
"Just because of contemporary feelings, you're just going to wipe out some very important individuals," state Sen. Jim Nielson (R-Gerber) said, according to the Sacramento Bee.
California banned state displays or sales of the Confederate flag last year.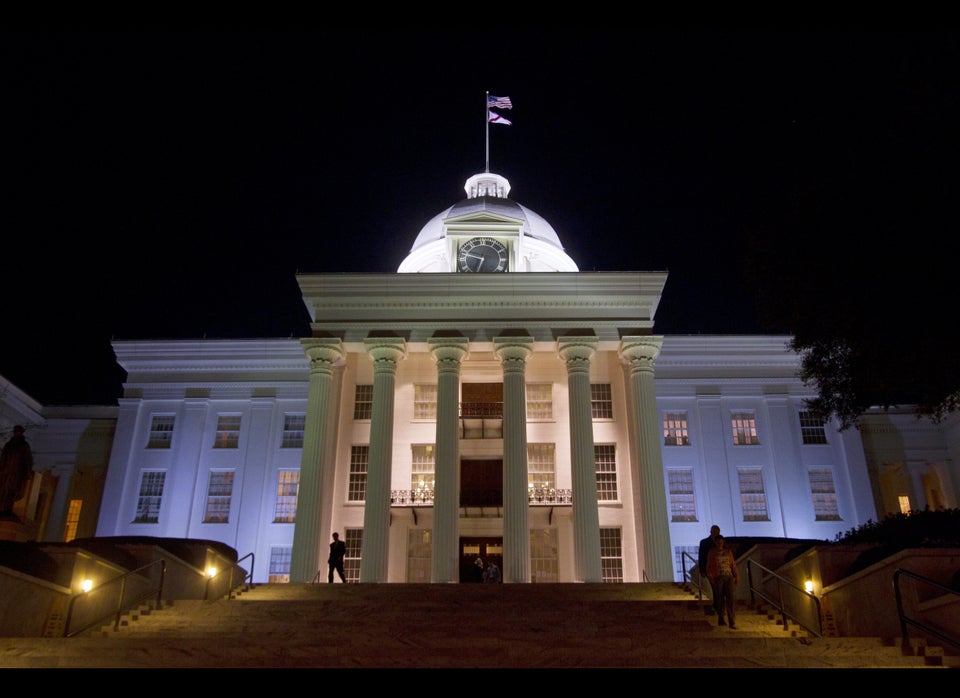 U.S. State Capitol Buildings