A Texas school police officer has been placed on paid leave after video surfaced of him slamming a middle school girl to the ground.
A video uploaded to YouTube on Tuesday shows a San Antonio Independent School District uniformed officer lifting a struggling 12-year-old girl in the air. He then appears to fling the girl, identified as Janissa Valdez by the Washington Post, face-down onto a brick walkway.
"She landed on her face," a student can be heard saying.
The officer responded after two students began arguing outside Rhodes Middle School on March 29, school district spokeswoman Leslie Price said.
"The video is very disturbing," Price said, adding that the department has launched a formal investigation into the incident. "The officer was placed on leave this morning."
Price confirmed that the officer in the video is Joshua Kehm, who has been with the department since February 2015. According to his LinkedIn profile, Kehm was previously in the Air Force.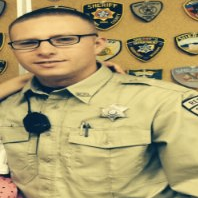 After slamming the student to the pavement, Kehm can be seen pulling the dazed girl to her feet and leading her away.
"We want to make sure we understand what happened, and we're not going to tolerate any excessive force," Price said. "We're waiting to have all the information before taking appropriate action."
"We still can't believe it happened," Valdez said.
CORRECTION: An earlier version misidentified the school district and its location.
Popular in the Community