There's no reprieve in sight from the deadly rains battering California.
Lights rains along the Central Coast and Northern California are expected to intensify Sunday afternoon and last through the beginning of the week as a warm front moves across the region with possible 45-mile-per-hour wind gusts, NWS meteorologist Roger Goss said. Some areas could see up to 10 inches of rain through Monday.
These storms will continue to test the limits of California's water infrastructure, UCLA climate scientist Daniel Swain said.
"[T]he present situation is very similar to those which have historically resulted in major levee failures in the Central Valley and Delta regions," he wrote Sunday on his blog Weather West. "Undoubtedly, this week's weather will be a serious stress test for California's aging water infrastructure. Indeed, the potential exists this week for severe flood-related impacts of a magnitude not seen in many years. This is a storm to take seriously!"
With more rain on the horizon, crews continue to repair damage to spillways at Northern California's Oroville Dam, where an excessively wet winter has overwhelmed a massive reservoir and forced nearly 200,000 people to temporarily evacuate.
Much lighter rains are expected to persist in Southern California, where some areas could experience up to an inch of rain on Sunday. Intense precipitation that fell throughout the region Friday and Saturday marked the biggest storm in five years and claimed at least seven lives, The Weather Channel reported.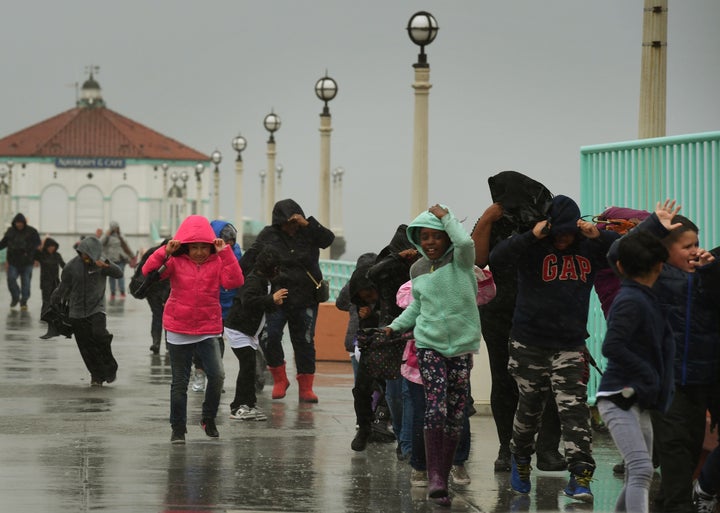 Dangerous road conditions contributed to most of the fatalities, with flooded roads sweeping away cars and causing them to hydroplane. In one Friday incident, a man was electrocuted when storms downed a tree branch, which took out multiple power lines and landed on his vehicle. He died by coming into contact either with the electrified line or with charged water, the Los Angeles Fire Department said.
These storms are only the latest to clobber California this winter. In just the first five months of the water year, which starts in October, the state has experienced 70 inches of rain. In an average year, the state receives just 50 inches, water and climate expert Peter Gleick noted.
"California is currently in the midst of one of its wettest winters on record, and precipitation since January 1st has already led to widespread water-related impacts," Swain wrote Sunday, pointing to inundated agricultural lands, continuous landslides and mudslides and stress on reservoirs reaching capacity.
"All of this water is severely taxing California's water storage, conveyance, and flood protection systems."
Before You Go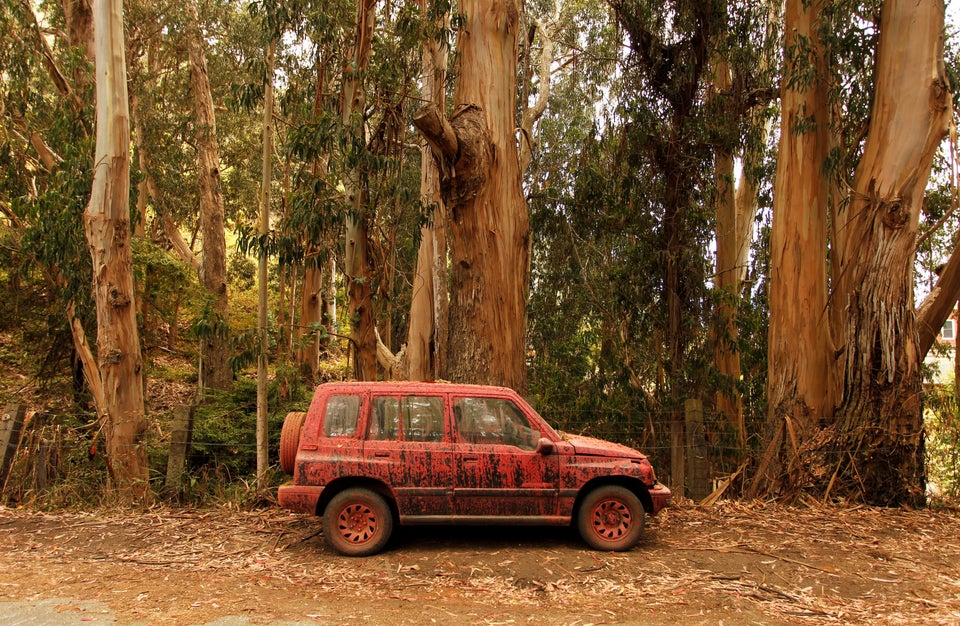 California Wildfire Destruction
Popular in the Community