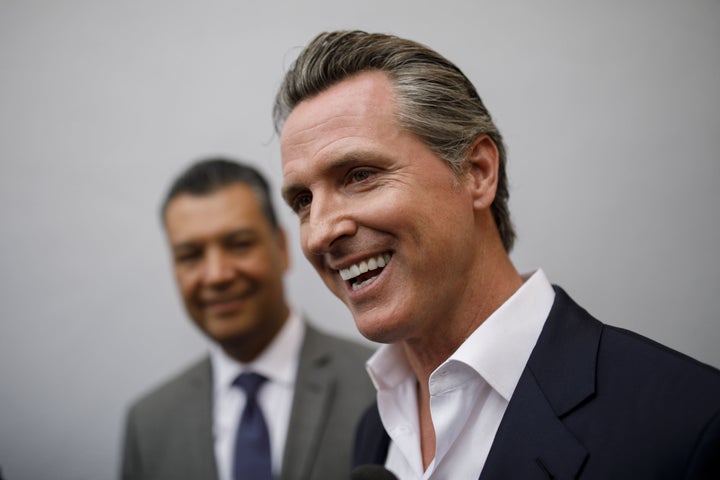 Gavin Newsom is doing something odd.
California's lieutenant governor, the Democratic front-runner in this year's race for governor, looks like he's trying to help GOP rival John Cox by trumpeting Cox's endorsement from President Donald Trump.
Newsom, and a pro-Newsom super PAC, have blanketed the airwaves with attacks against Republican John Cox that would sound an awful lot like an endorsement if a Republican campaign were airing them.
Helping out a Republican in Tuesday's nonpartisan primary may seem counterintuitive, but it's the result of the Golden State's "top two" system for picking who will be on the ballot in November. The top two performers on Tuesday will proceed to the general election ― regardless of the party they belong to.
While the move may help Newsom in the general election, some Democrats in California say he risks hurting the prospects of fellow party members in other races ― and that could be a dangerous game as the national party looks to California in its quest to retake the U.S. House of Representatives.
"He's just going to screw everybody below him," said Natalie Higley, northern vice chair of the California Democratic Party's progressive caucus and a supporter of long-shot left-wing candidate Delaine Eastin, a former public schools chief in the state. "It's almost like he's completely forgotten what it's like to be in a smaller race."
Newsom seems to be going all in with this gambit.
While his campaign would not reveal the size of its ad buys when asked, the ad has aired statewide across California's expensive media markets for over a month. That means it has surely cost the deep-coffered candidate more than a million dollars, if not more.
Newsom's team has also bombarded registered voters with text messages reminding them of the Trump endorsement. The campaign admitted to HuffPost that after an initial text-message blitz targeting registered Democrats, in subsequent blasts, it reached a broader universe of voters that includes the state's Republicans.
A broad array of election watchers view Newsom's focus on Cox as a sly way to avoid a costly race against a Democrat ― the most competitive of whom is former Los Angeles Mayor Antonio Villaraigosa ― in a state where Republicans have not won a statewide election since 2006.
Newsom campaign spokesman Nathan Click claimed that the main goal was to "draw a contrast" between the front-runners, and insisted that the campaign did not "micro-target" Republicans. But he did acknowledge that these measures "might" have the effect of rallying Republicans behind Cox, and made no effort to deny the possible ancillary benefits of that.
Of course, public polling showed Newsom and Cox leading the pack ― with Cox a distant second ― as far back as early April, before the Newsom campaign began its ad blitz.
"He's just going to screw everybody below him."
But the governor's race isn't the only one this year, and some in Newsom's party worry that this Machiavellian tactic could increase overall Republican turnout in November, and thereby undermine the chances of Democrats flipping down-ballot seats.
Karen Bernal, chairwoman of the California Democratic Party's progressive caucus, and Cullen Tiernan ― both progressive activists supporting Eastin for governor ― voiced these concerns.
Newsom's move "could crash the blue wave," said Tiernan, a Fremont-based Marine veteran who chairs the California Democratic Party's veterans caucus.
Villaraigosa's campaign did not immediately respond to a request for comment. But a billionaire-backed, pro-charter school super PAC supporting Villaraigosa pointed to Newsom's messaging as evidence that the lieutenant governor is putting his personal political fortunes ahead of his party and state.
"This is in keeping with Gavin Newsom's track record," said Gary Borden, executive director for the California Charter Schools Association Advocates, the political arm of the trade association running the super PAC.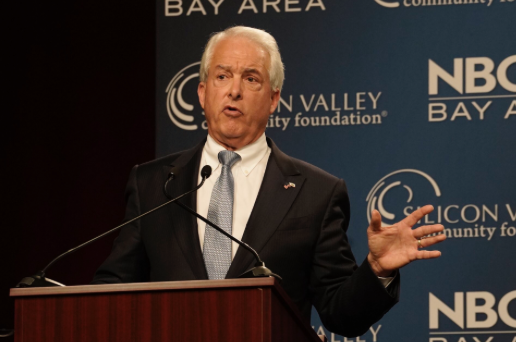 That's where there's another twist in the story. Borden's super PAC, Families and Teachers for Antonio, has also engaged in its own bit of expensive interference on the Republican side. In a bid to elevate Villaraigosa by depressing support for Cox, the nonpartisan pro-charter school group spent $1.1 million attacking Cox, a San Diego businessman and accountant, as insufficiently conservative. The super PAC hopes to boost Cox's more marginal conservative opponent, Assemblyman Travis Allen, to make room for Villaraigosa in the top two slots.
The pro-Villaraigosa super PAC claims that its kind of interference is different because it does not risk spiking Republican turnout in the same way. But that is less a reflection of the more moderate Villaraigosa's principles and more a serendipitous feature of his underdog status.
Griping about Newsom is the latest Democratic headache unique to California's top-two primary system.
The problems this system creates for Democrats in a high-enthusiasm year have been most evident in contentious House races in Southern California. In that part of the state, a glut of Democratic candidates threatens to split the Democratic vote between multiple contenders, locking the party out of the general election.
What's more, the stakes are especially high in California, where Republicans hold just 14 of the state's 53 congressional districts. Hillary Clinton won seven of those 14 districts in 2016, making the state especially fertile ground for Democratic pickups of the kind the party will need to retake the House in November.
The state party has long viewed the prospect of having two Democrats at the top of the ballot ― in both the gubernatorial race and the Senate race, where Sen. Dianne Feinstein is likely to face fellow Democrat Kevin de León ― as a silver lining in an unfortunate situation created by the top-two system. The theory goes that without a Republican gubernatorial or Senate candidate to support at the top of the ticket, California's dejected Republicans would be more likely to stay home entirely and make it easier for Democrats in contentious House races.
A Newsom-Cox showdown for governor takes some of the air out of that scenario.
"It compounds the top-two problem," said a prominent California Democratic activist who declined to be named for fear of undermining the likely Democratic front-runner.
By all appearances though, the national Democratic Party does not share these concerns. The Democratic Congressional Campaign Committee, which supports Democrats running for the House, has not issued any public statements aimed at discouraging Newsom.
"A partisan race for the top of the ticket could possibly be a net-benefit on the Democratic side," said a national Democratic strategist familiar with the race. "The fear of having a Republican governor could drive out Democrats more than the sort of motivation Cox could provide to Republicans."
It's of a piece with the argument that Newsom's campaign makes. Click, the Newsom campaign spokesman, noted that the nonpartisan primary had already cost over $50 million. A Newsom-Villaraigosa battle would undoubtedly cost tens of millions more, while a less competitive Newsom-Cox race would free up donor resources for down-ballot contests.
"If Gavin is the Democrat in the race, the state party can run a fully coordinated campaign up and down the state," which, among other perks, would enable it to benefit more directly from Newsom's fundraising, Click argued.
One way or another, the exorbitant chess game that Newsom and Villaraigosa are playing strikes many Californians as still more evidence that the top-two nonpartisan primary system has been a failure.
The policy became law in 2011 thanks to Proposition 14, a 2010 ballot initiative promoted by then-Gov. Arnold Schwarzenegger (R). To restore the traditional partisan primary system, Californians would have to undo the current policy in a new referendum.
In the meantime, the policy's biggest victims might just be the state's hardened progressive activists, many of whom trace their involvement in politics to Bernie Sanders' 2016 presidential run.
The state's militantly progressive, pro-Sanders nurses union ― the California Nurses Association ― is backing Newsom, largely thanks to his pledge to prioritize implementing state-level single-payer health insurance. (Villaraigosa has made opposition to the proposal a centerpiece of his campaign.)
But Sanders-turned-Eastin backers like Bernal, Tiernan and Higley argue that an intra-Democratic contest for governor would offer more opportunities to pressure the eventual winner to embrace progressive positions.
By contrast, a contest between a Democrat and a Republican would encourage the Democratic candidate to court centrist voters ― and potentially take progressives for granted.
And the candidates' top-two-inspired gimmickry smacks of the cynical campaign tactics and backroom dealing that Sanders acolytes believe is a part of a rigged political system.
"People are frustrated with the two-party system, and this was meant to be a way to address that," Tiernan said. "But they just opened up a whole other can of worms."
CORRECTION: A previous version of this story indicated California has 54 congressional districts. It has 53.
Before You Go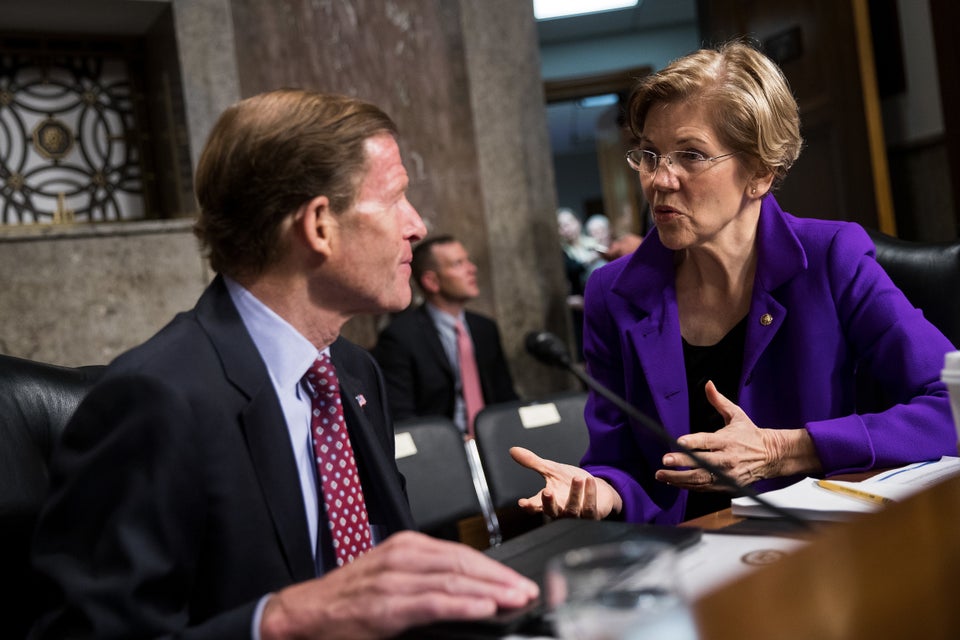 2017 Scenes From Congress & Capitol Hill
Popular in the Community