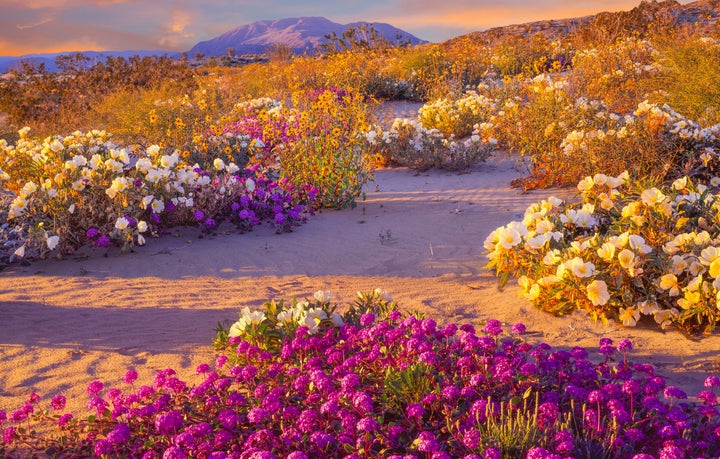 Southern Californians are in for a display of dazzling beauty, with an expected "super bloom" of wildflowers in the Anza-Borrego Desert within the next couple of weeks.
Wildflowers in the desert, about two hours east of San Diego, typically bloom annually. But this year's bloom is expected to be grander than most because the desert has gotten more rain than usual since December, according to KPBS.
The extra precipitation has led to numerous wildflowers popping up. One of the most eye-popping of those is the sand verbena, which blankets the area with purple.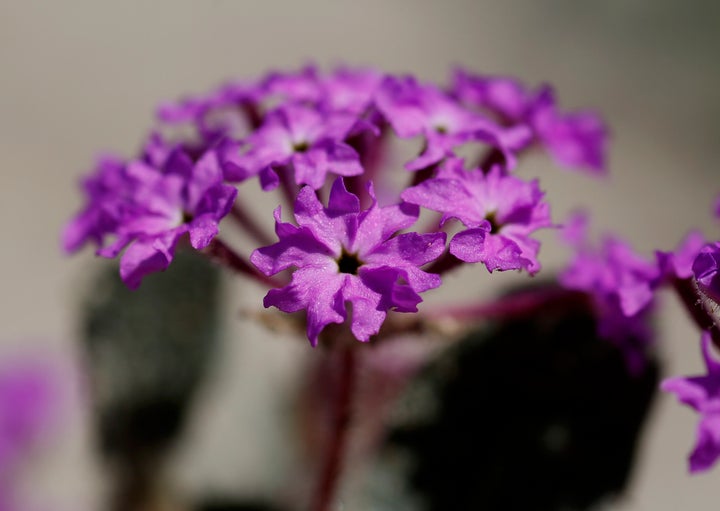 Botanist Jim Dice, who is also the husband of the Anza-Borrego Desert State Park superintendent, told the Tribune that the "prime" annual bloom is about a week or two away. If photos from previous years' blooms are any indication, it should be an amazing sight.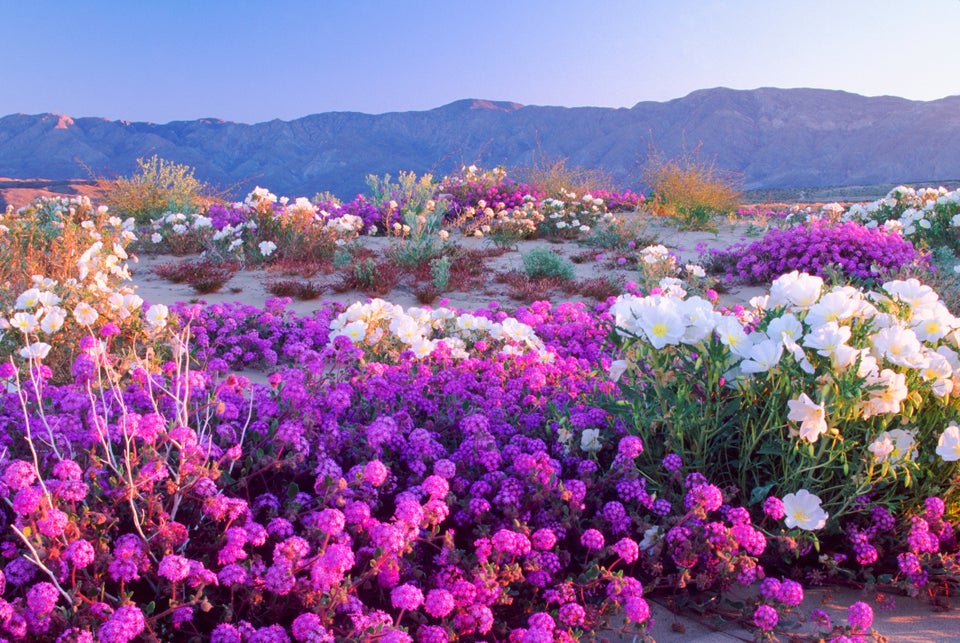 Charles Krebs/CORBIS via Getty Images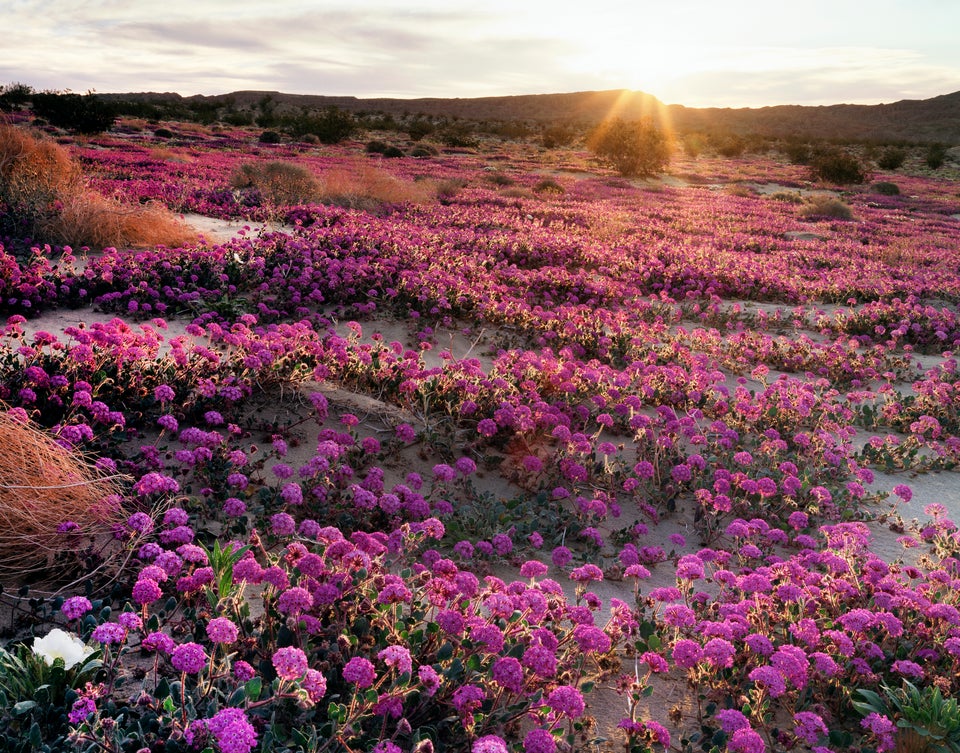 Danita Delimont via Getty Images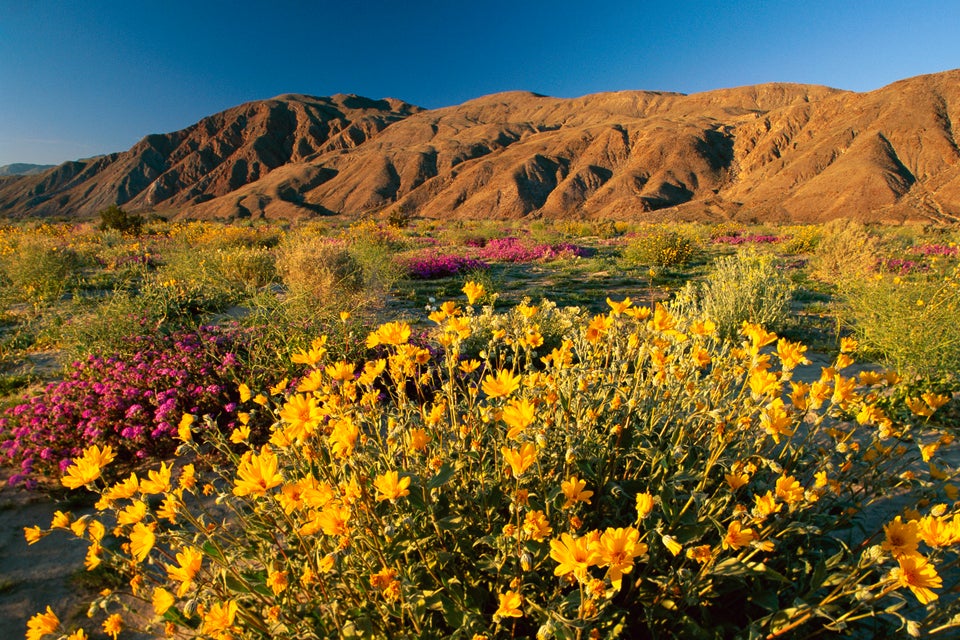 Charles Krebs via Getty Images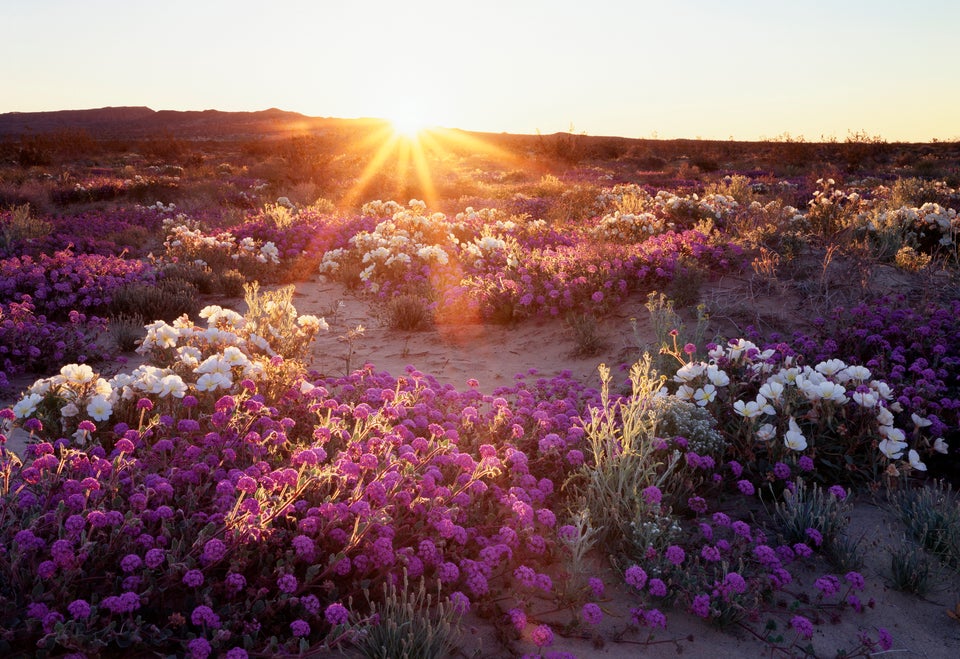 Danita Delimont via Getty Images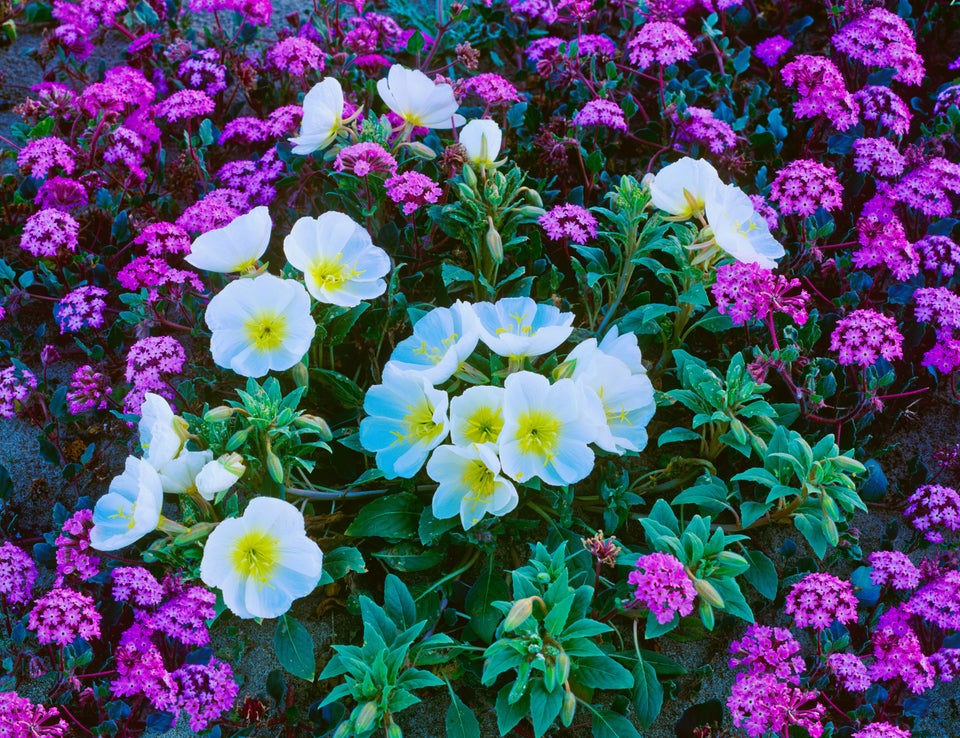 Ron and Patty Thomas via Getty Images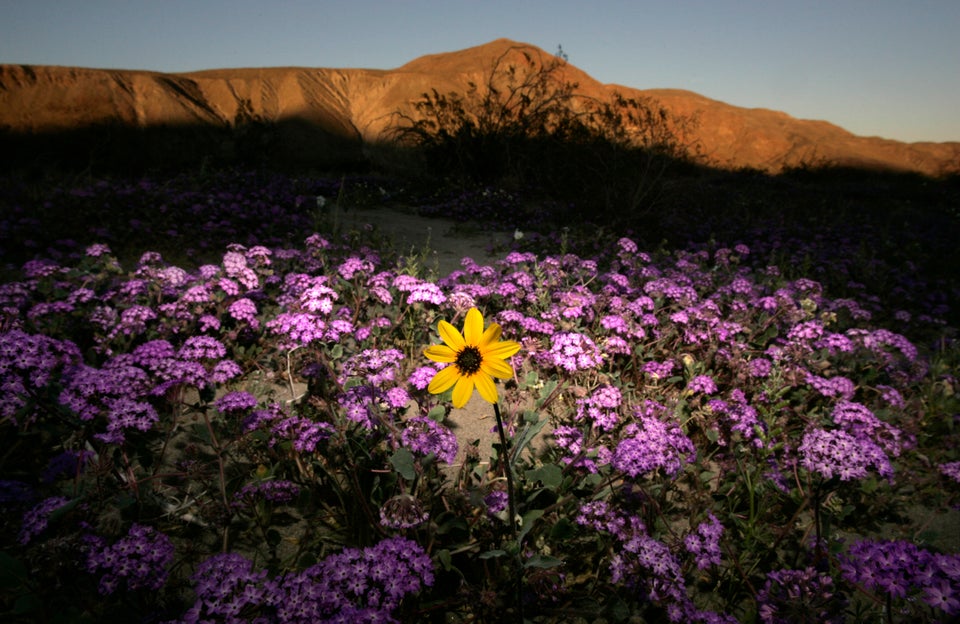 Don Bartletti via Getty Images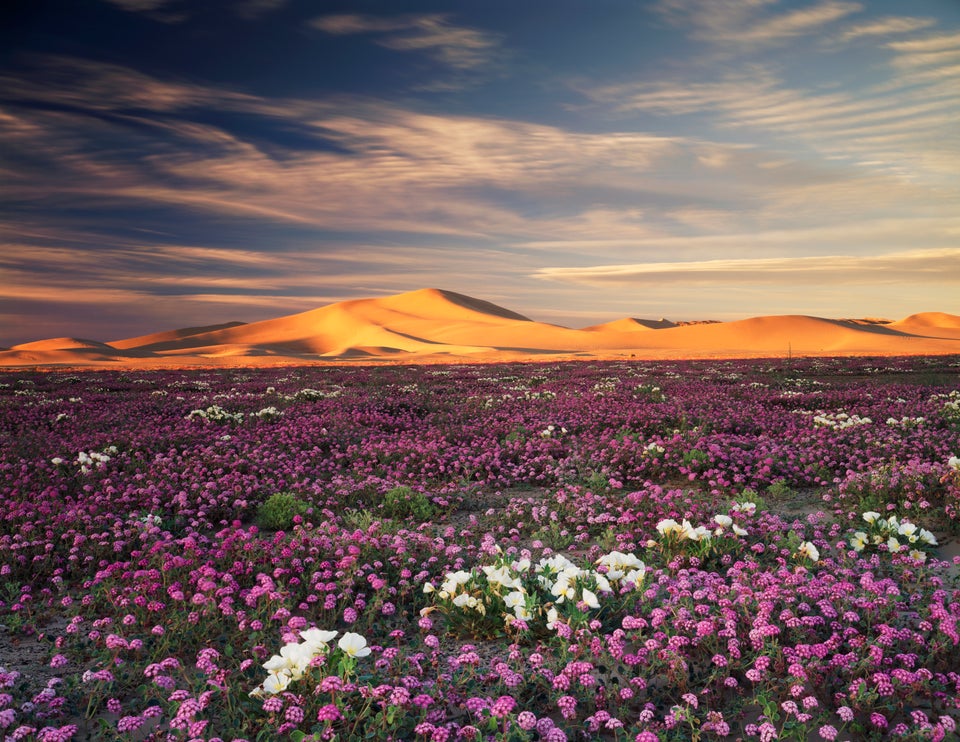 Danita Delimont via Getty Images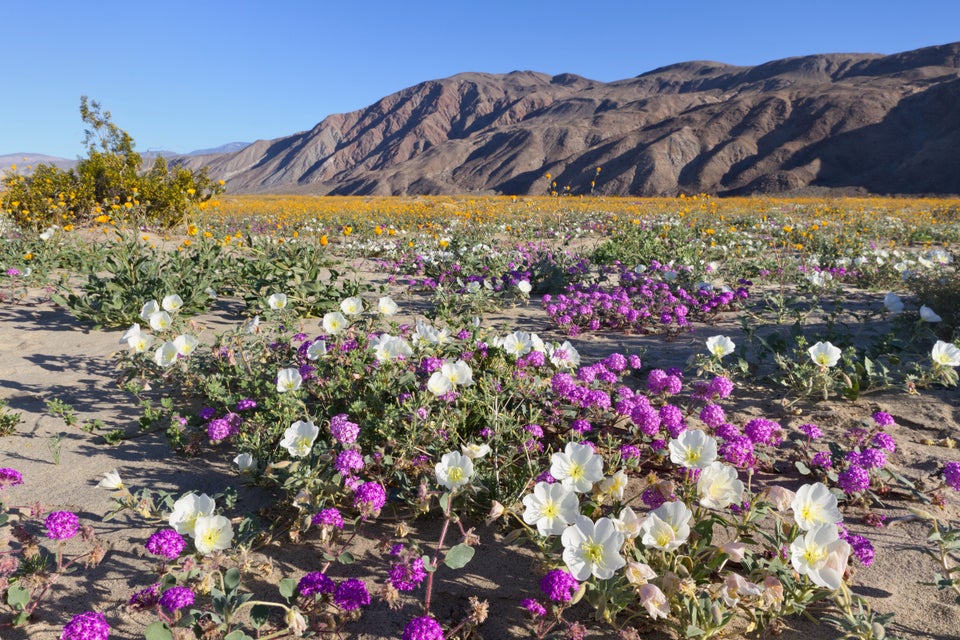 Sumiko Scott via Getty Images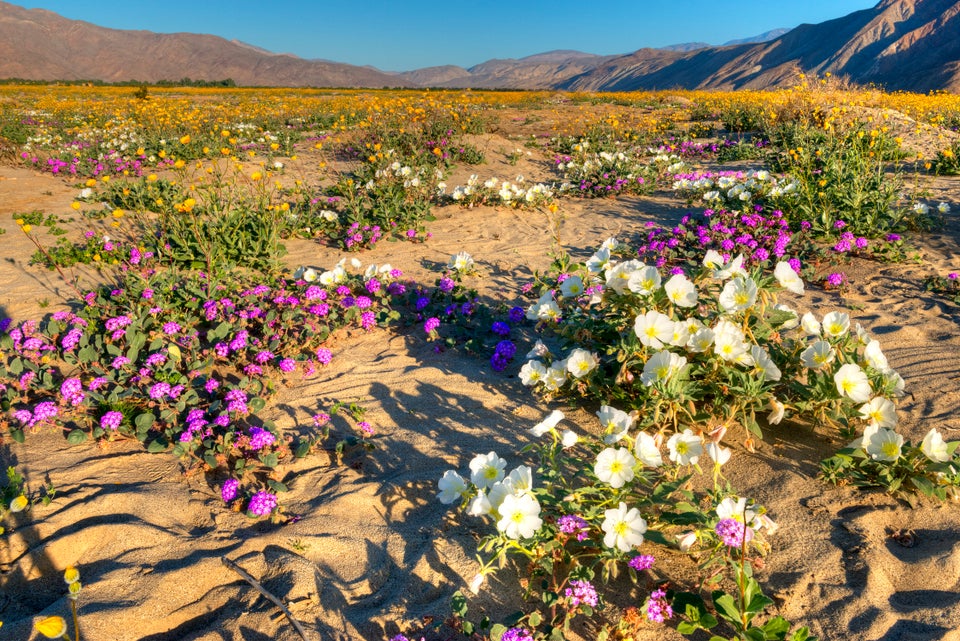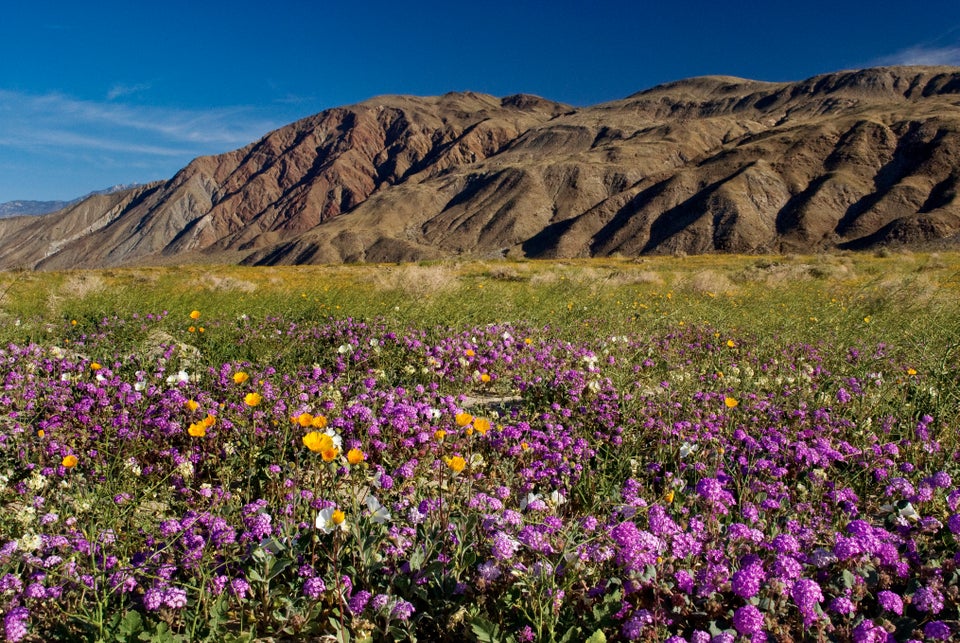 Witold Skrypczak via Getty Images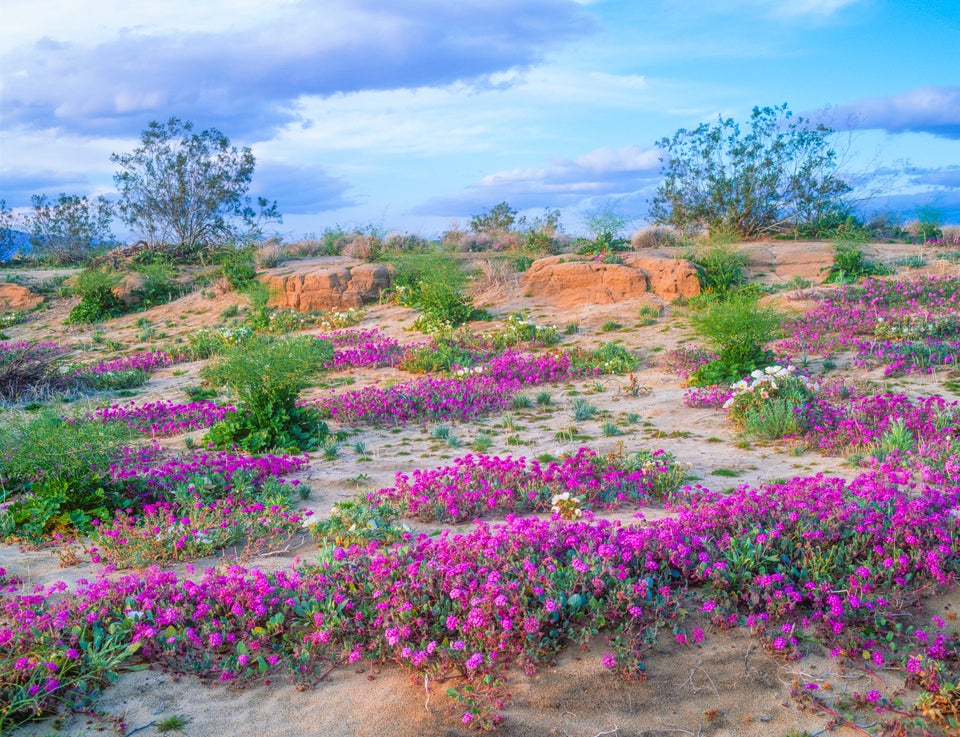 Ron_Thomas via Getty Images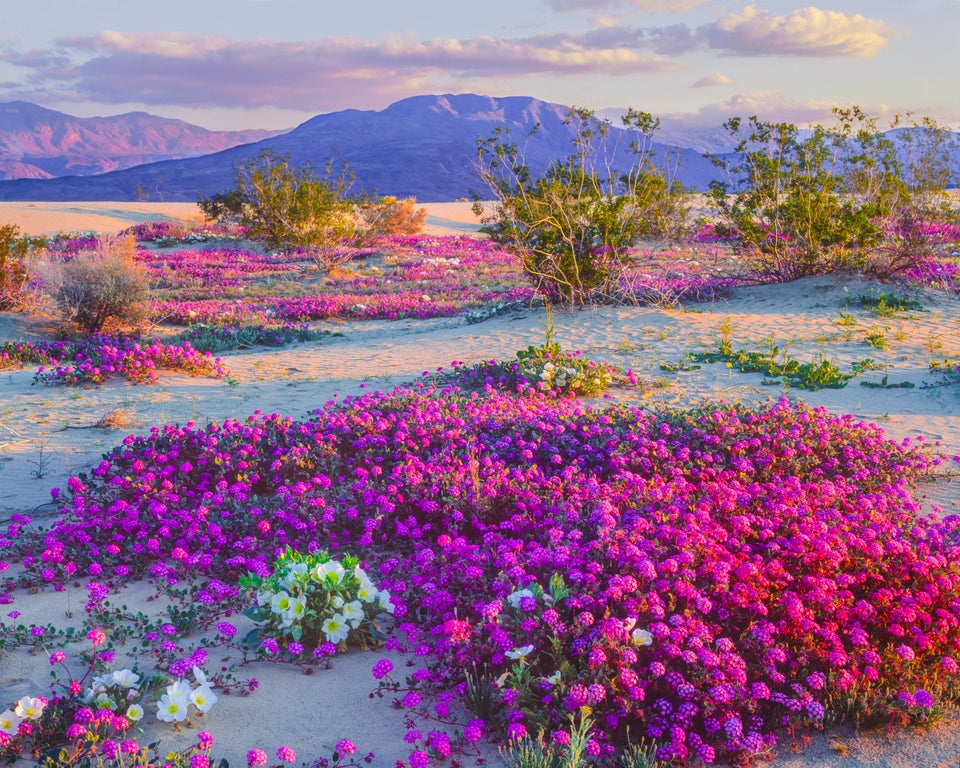 Ron_Thomas via Getty Images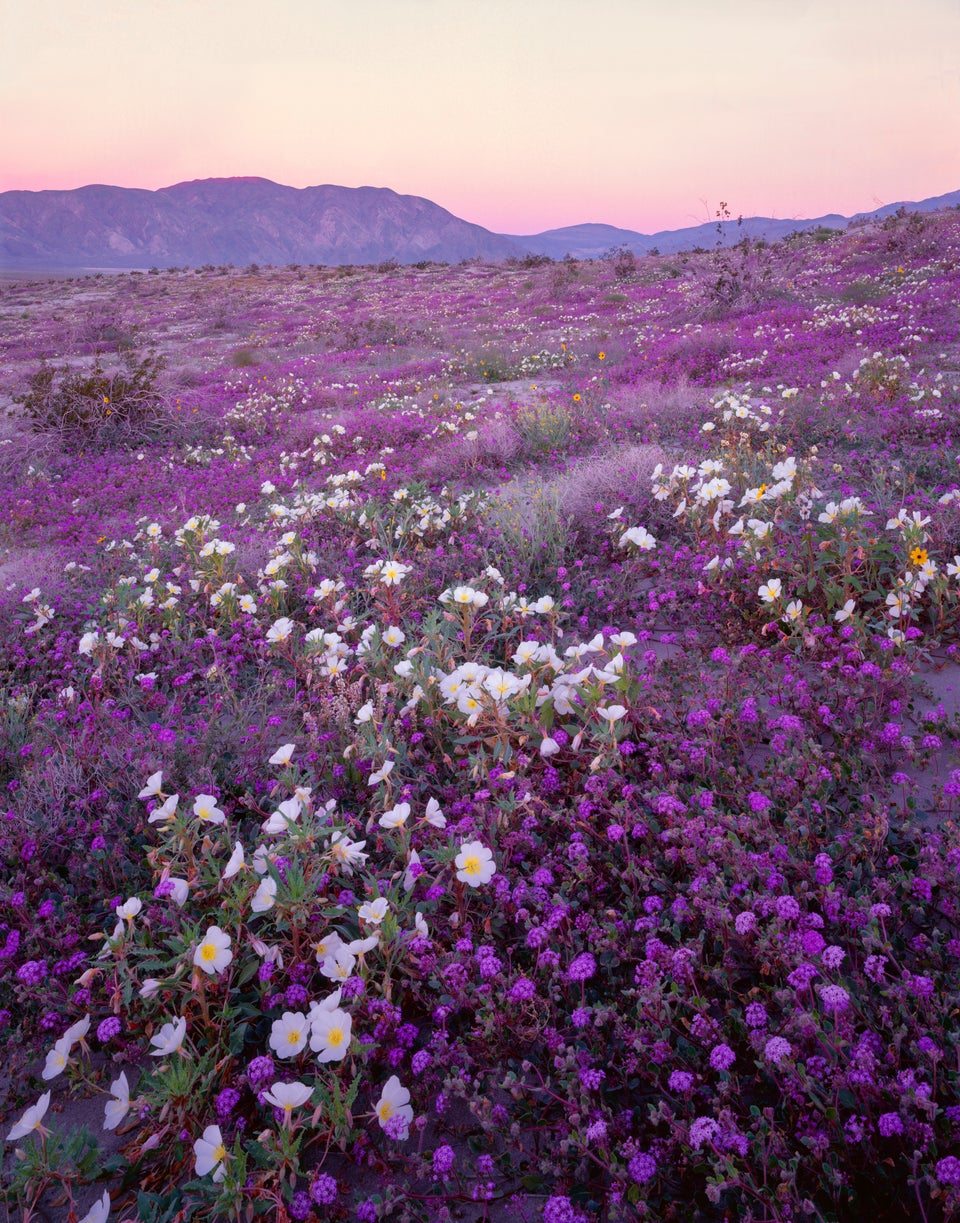 Danita Delimont via Getty Images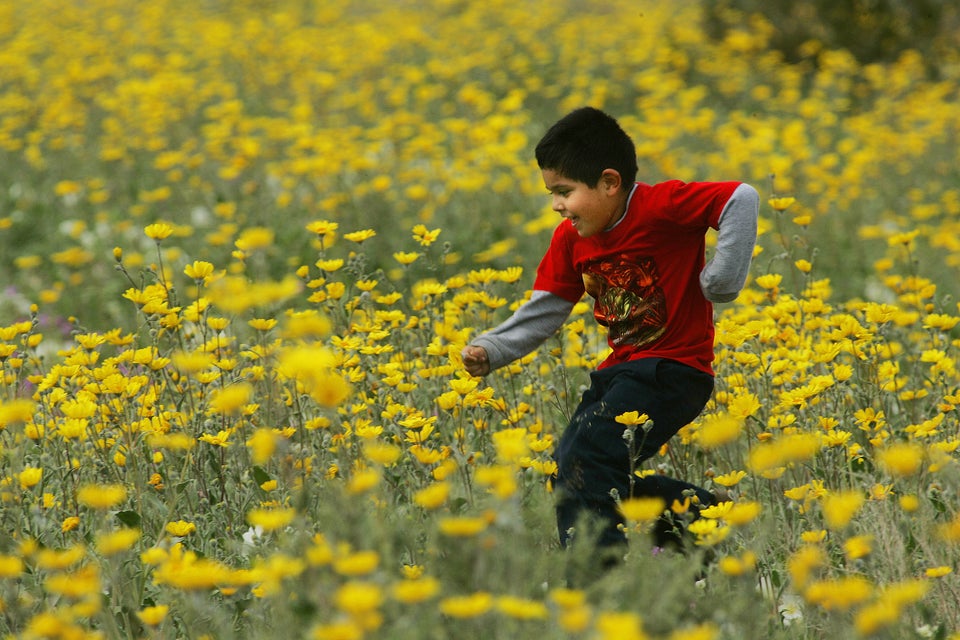 Mark Boster/Los Angeles Time via Getty Images
Related