Even East Coasters have to agree that California is a pretty special place. (And we're not counting the Best Coast's objectively better burger chains. That's right, we went there.)
Whether you love lush valleys and vivid vistas, quaint hamlets and urban excitement, or the occasional roadside curiosity, it's easy to find your happy place in the Golden State. You just have to hit the road. We partnered with Toyota to chart the wonderful places you can go on a single tank of gas in a Prius. Start halfway up the coast in Monterey, and enjoy the ride.
Monterey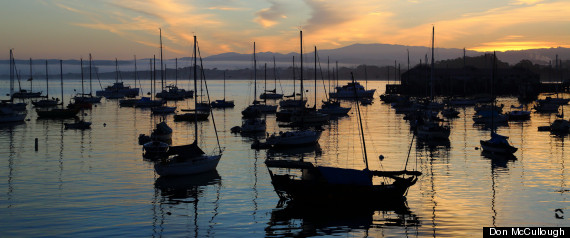 Parked in the center of the golden California coast, Monterey is a great place to begin your drive. Enjoy history, shopping, and seaside dining at Cannery Row and Fisherman's Wharf, admire sea critters in the huge aquarium, and bask under one of the world's must-see sunsets.
Pebble Beach/17-Mile Drive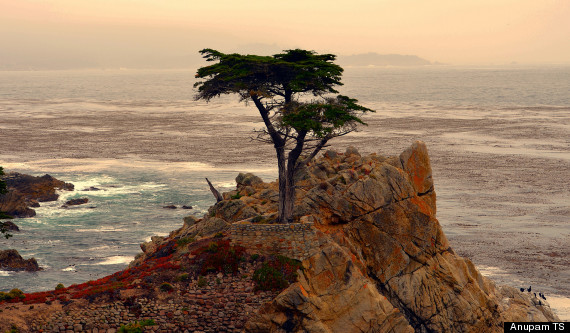 We're guessing you golfers out there probably don't need us to tell you about the hallowed greens of Pebble Beach. If golf isn't your game, though, there's still plenty of gorgeous scenery (and a taste of the good life) to take in along coast-hugging 17 Mile Drive and nearby Carmel.
Solvang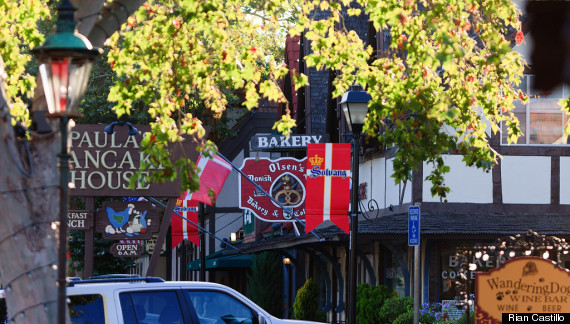 Nestled in a valley between Monterey and Los Angeles lies the almost-too-cute-to-be-true village of Solvang. Adorable windmills and wine sellers abound in this old Danish town, but if you want our advice on achieving true bliss, we recommend eating your weight in pastries.
Avenue of the Giants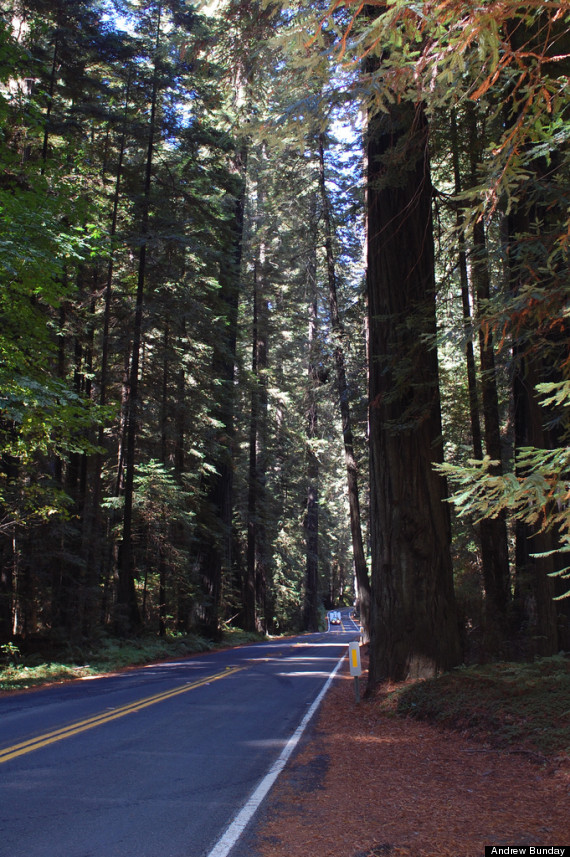 It's hard to think of words that do justice to the sights on this winding road through a millennia-old redwood forest. Regal? Awesome? Majestic? Our thesaurus fails us, so we implore you to just drop everything and head up for hiking, fishing, and gawking at several of the world's tallest (340 foot plus!) living things.
Drive-Thru Tree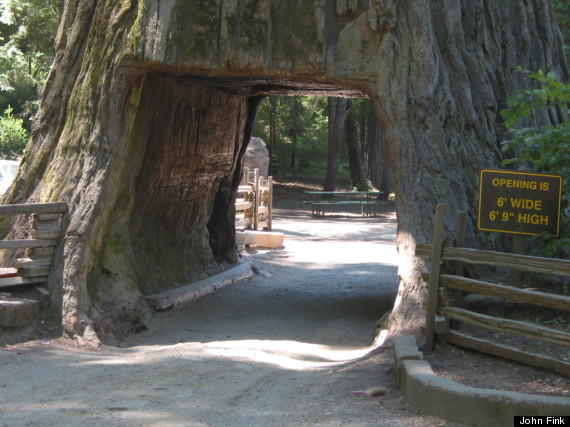 Detours in life can provide happy surprises. Take a few more minutes in the beauty of the Avenue of Giants to drive through an actual hollowed-out redwood. (Rest assured, it was carved in the 1930s, and further defamation of trees is strictly prohibited.)
Wine Country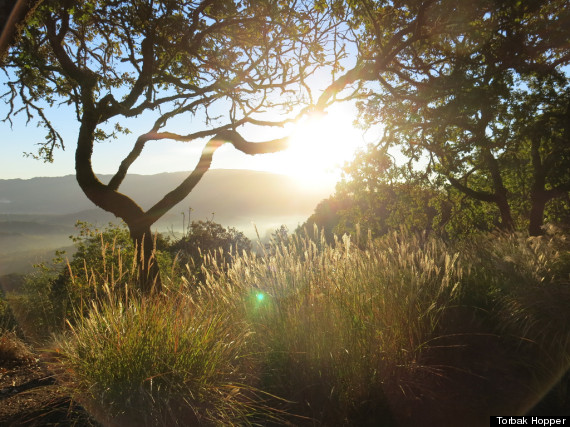 "Wine," said Louis Pasteur, "is the most healthful and most hygienic of beverages." Who are we to argue with scientists? Regardless of the recent temblor, Napa Valley wineries are open for business and offering tastings and tours that won't drain your wallet. And even if you're not partaking, Sonoma and Napa offer bushels of fun: sundrenched scenery, a train that winds its way through the valley, hot air balloon tours, and the quaint hospitality of small farm towns, many of which happen to be among the top culinary centers of the U.S.
Squaw Valley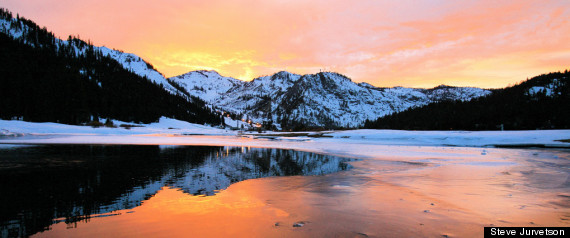 It's no shock that ski bums find this former Olympic venue sublime. (After all, it has the world's only ski-through Starbucks.) But don't skip summer in Squaw Valley, where hiking, yoga, and a breathtaking gondola ride with views of Lake Tahoe are sure to delight.
Los Angeles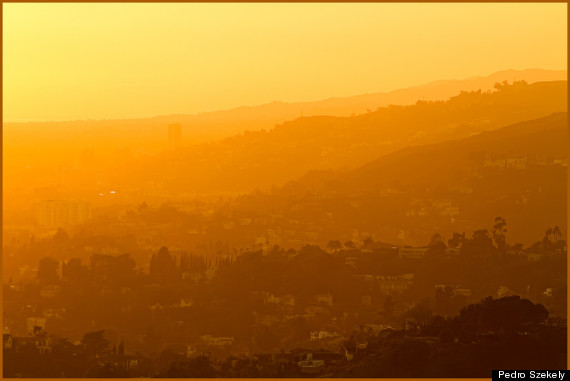 Happiness, they say, is a warm taco. (Well, we say that.) While there's enough to do in LA to fill a whole lifetime with happy memories, we'll focus on making your stomach happy. Eat out at Tito's Tacos voted the best taco by a city that knows.
Sometimes a little whimsy hits the spot. Just outside Northern California's favorite beach town and boardwalk amusement park in Santa Cruz is the (very mysterious indeed) Mystery Spot. Is it a gravitational anomaly caused by massive redwoods? A "magma vortex?" A clever hoax? You'll have fun finding out.
Joshua Tree National Park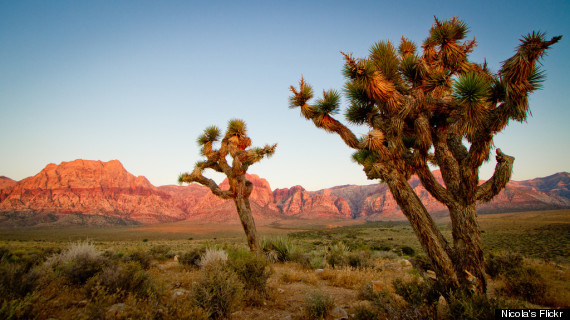 There's something about climbing a big old rock that fills us with childlike glee--and this park has plenty of ancient, marvelous formations to explore. Once you've reached the top, stay put: the park's low humidity gives visitors a great seat at a stellar lightshow billions of years in the making.
Las Vegas, NV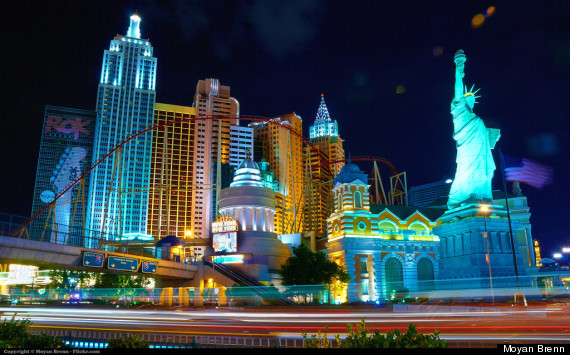 OK, so we're cheating a little. (Don't tell the pit bosses on us.) Vegas isn't in California, but it's within the one-tank range of our Prius and, well, it's Vegas! With exquisite food, shopping, and entertainment--not to mention the chance to win lots of money--you're going to want to hit The Strip.
Golden Gate National Recreation Area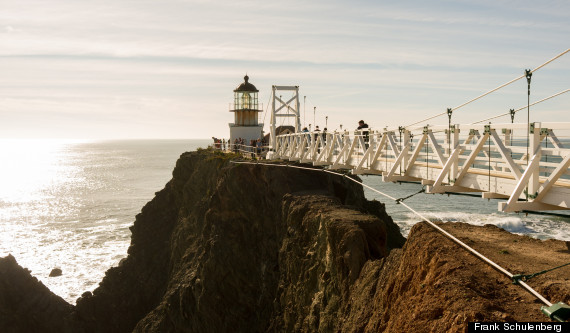 You can leave your heart in San Francisco, but make sure you venture out to the gigantic, neighboring network of parklands, historic sites, and vistas that stretches for miles along the rugged coast. (At 80,000 acres, it's actually bigger than the city itself.) It contains an astounding amount to do: from gazing out on the Bay, to renting a bike to ride across the Golden Gate Bridge, to hiking around Mt. Tamaplais and the Muir Woods, to getting locked down at Alcatraz.
Big Sur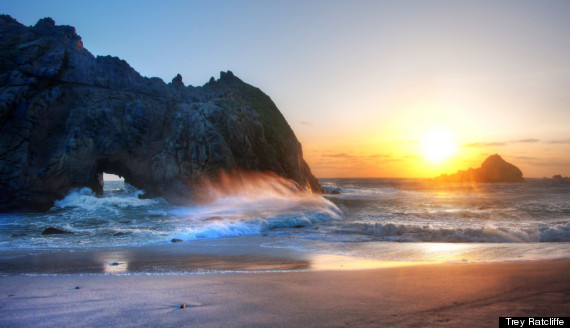 We had a really tough time picking a picture for Big Sur. We sat there, mouths open, staring at the stunning cliffs, the marvelous waterfalls, and the azure waters that captivated writers like Jack Kerouac and Henry Miller. If you're a surfer, a hiker, or simply a dreamer, jump in the car! Get going!
Related