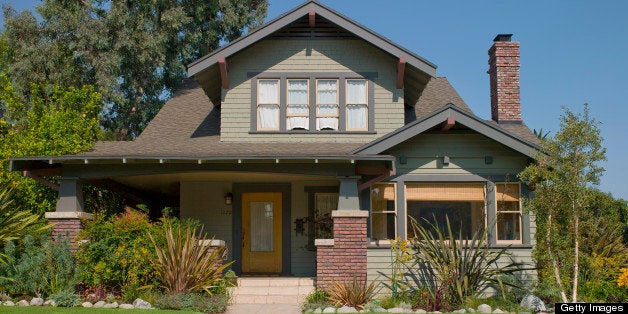 Quickly rising home prices have some people wondering if California real estate is experiencing another bubble -- and is soon headed for another crash.
It's not, says Don Faught, the president of the California Association of Realtors, who was in Fresno on Friday. Too many factors are different this time around, he said at a meeting at the San Joaquin Country Club.
Talk of such a "double bubble" stems from rising home prices. The median home price in Fresno rose 19% over the last two years, the Fresno Association of Realtors reported at a a recent real estate forecast. Prices have risen at a similarly speedy rate statewide.
The median price of an existing home in Fresno County was $170,000 in April -- up $30,000 from the same month last year, according to the most recent report by real estate research company DataQuick. (A median is the midpoint on a scale and is different from an average).
The buyers and how they're buying homes have changed since the bubble in the mid-2000s that led to the real estate crash, Faught said.
Back then buyers could get loans without lenders checking their income, Faught said.
"Now we check everything out thoroughly," he said of the lending industry.
Also, before the real estate crash, many buyers were making very small down payments, he said. Only a few paid for the houses entirely in cash.
Today, that's changed. Many put 20% down, Faught said.
And far more people are paying the entire cost of the house up front. In 2006, about 11% of homes purchased were paid for in cash in California. In 2012, it was 30%, according to Don Scordino, the association's regional chairman for the area.
All of these factors make people less likely to walk away from their homes and borrowers less likely to default on their loans, Faught said.
The reporter can be reached at (559) 441-6431, bclough@fresnobee.com or @BethanyClough on Twitter. ___
(c)2013 The Fresno Bee (Fresno, Calif.)
Distributed by MCT Information Services