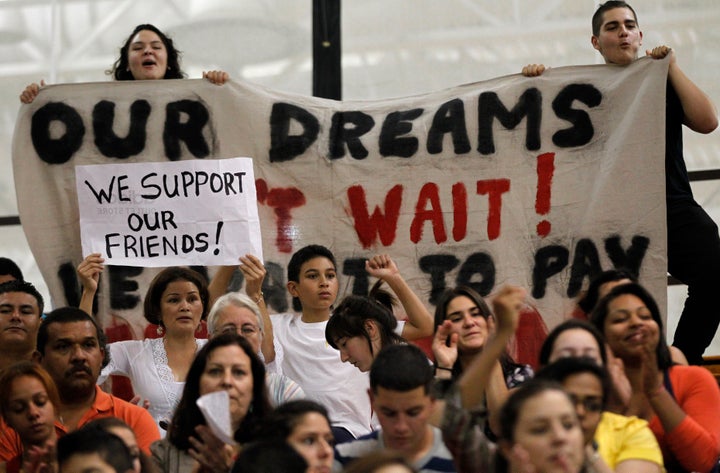 On Saturday, Governor Jerry Brown signed AB 131, the second bill of the two-part California Dream Act, allowing undocumented immigrant students to apply for state-funded financial aid for college.
In July, Brown signed AB 130, making funding from private sources available to undocumented students. With Saturday's signing of AB 131, the California Dream Act passed in its entirety, granting undocumented students access to public and private funding for college.
"Going to college is a dream that promises intellectual excitement and creative thinking," said Brown in a press release. "The Dream Act benefits us all by giving top students a chance to improve their lives and the lives of all of us."
According to the California Department of Finance, about 2,500 students will qualify for Cal Grants as a result of the bill, at a cost of $14.5 million. This amount will make up 1 percent of the annual $1.4 billion budget of the Cal Grant program.

Popular in the Community