SACRAMENTO -- For the first time in more than a decade, there appears to be a realistic chance that a law will emerge this year that would allow people living in the country illegally to obtain a license to drive in California.
On a 12-1 vote that included the support of two Republicans, the Assembly Transportation Committee on Monday approved this year's version of a bill that has either stalled in the Legislature or been vetoed by the governor each year since 2001.
"This is the year for the licenses to become law in California," said Assemblyman Luis Alejo, D-Salinas, after the vote.
Alejo, the author of AB 60, noted that for the first time the bill has a Republican co-author, has the prospect of receiving significant bipartisan backing and is close to receiving support from the California Police Chiefs Association. Just as important, it is being debated following a Field Poll finding earlier this year that showed public opinion has shifted on the issue and that a majority of voters now supports such a law.
"I think you've met the arc of history very well," Assemblyman Tom Ammiano, D-San Francisco, told Alejo.
Under the proposal, individuals would be allowed to provide the Department of Motor Vehicles with either a Social Security number, which can be obtained only by citizens, or an identification document issued by the applicant's country of citizenship.
Those who choose the latter option would also have to provide proof of California residence.
There are an estimated 2 million unlicensed drivers on California highways, a substantial percentage of which are those who are prohibited from obtaining one as a result of their residency status. A new law that went into effect in January allows those who are no longer subject to deportation under Obama administration policy -- individuals who came to the United States as children -- to obtain driver's licenses.
Advocates for universal licensing have long argued that issuing driver's licenses to those who are in the country illegally would improve highway safety by requiring hundreds of thousands of current motorists who are now unlicensed to pass a driver safety test and obtain insurance.
Lobbyists for the agriculture and insurance industries reasserted that opinion in testimony before the committee.
"This bill acknowledges a very serious reality," said Dave Puglia of the Western Growers Association. He noted it would make licenses available to "many of our best employees, who have been here for many years and are virtually irreplaceable. We want them on our roadways because they're productive members of our economy and our society."
Lobbyist John Lovell said the Police Chiefs Association has been working closely with Alejo to craft a measure that the chiefs can accept but that no agreement has been reached. "Our objective is to get to a place where we can be in formal support," he testified.
Dozens of individuals from religious, labor, civil rights and community organizing groups around the state packed a Capitol hearing room to express support for the bill.
Only a single individual, Don Rosenberg of Westlake Village, whose son was killed in an auto accident caused by an unlicensed driver, testified in opposition.
Rosenberg is the founder of an organization called Unlicensed to Kill. He asserted that many of those who are here illegally come from cultures in which unsafe driving is commonplace and that their safety practices will not improve if they are given the opportunity to obtain valid licenses.
The issue has had a long and complicated history in California. Before 1993, drivers did not have to provide proof citizenship to obtain a license. Beginning in 2001, former Los Angeles lawmaker Gil Cedillo began annually introducing bills to restore the availability of licenses to those here illegally.
Former Gov. Gray Davis twice vetoed such bills, but he signed a third attempt in 2003. After it became an issue in the Davis recall campaign that fall, the Legislature rescinded the law before it could take effect.
Cedillo kept trying after that, authoring bills every legislative session until he was termed out last year. Alejo took up the cause this year, but said Monday that he "still considers this Gil Cedillo's bill."
If the measure were to become law, California would become the fifth state, joining Washington, New Mexico, Utah and Illinois, to allow motorists who live in the country illegally to obtain a driver's license.
There is some uncertainty how the proposal would be received by the federal government under its Real ID Act, but implementation of that law has been delayed and legally challenged. Alejo pledged that he will amend his proposal in whatever manner is necessary to ensure there is no conflict with federal law.
He also said he has discussed the measure with Gov. Jerry Brown and that he is "open to any changes the governor might suggest."
The measure next goes to the Assembly Appropriations Committee.
(c)2013 Ventura County Star (Camarillo, Calif.)
Distributed by MCT Information Services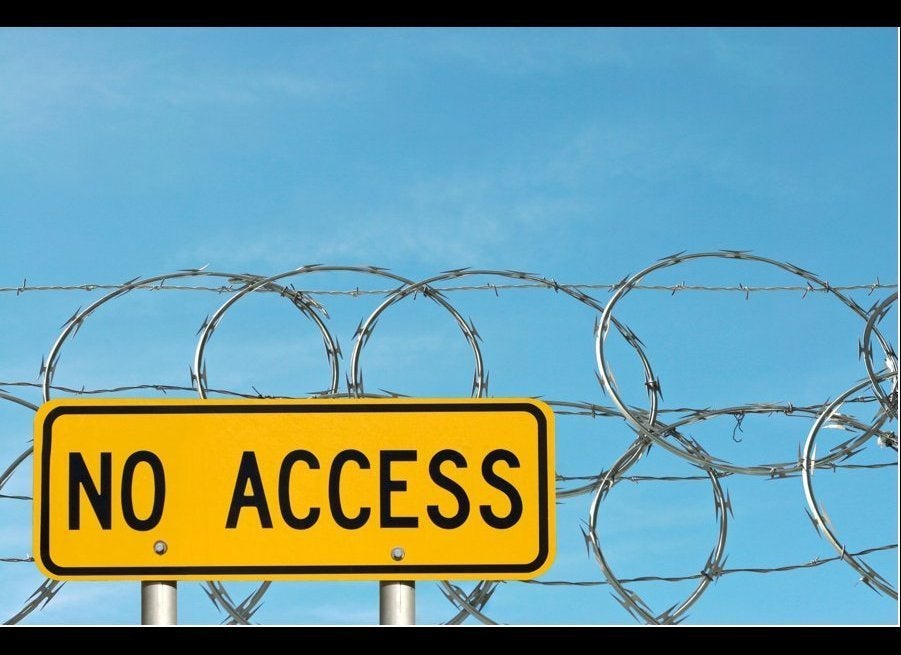 Controversial Immigration Laws
Popular in the Community