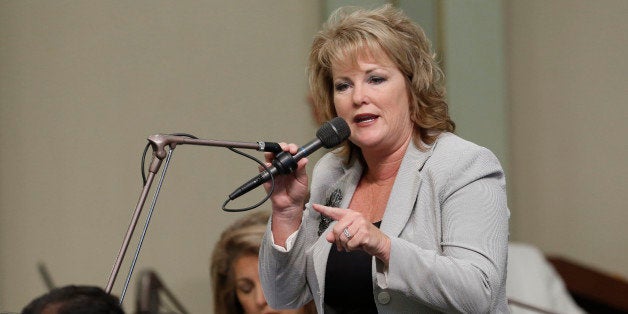 Scientists are still exploring the causes of California's historic drought, but one local lawmaker thinks it might all come down to one thing: God's wrath over abortion.
While speaking at the California ProLife Legislative Banquet last week, California Assemblywoman Shannon Grove (R) suggested a theory that the state's worst drought in 1,200 years may be divine retribution for California providing women with access to abortions, RH Reality Check reported.
"Texas was in a long period of drought until Governor Perry signed the fetal pain bill," she told the audience. "It rained that night. Now God has his hold on California."
Grove was likely referring to House Bill 2, RH Reality Check noted, a Texas abortion bill banning abortions 20 weeks after fertilization, four weeks earlier than the standard set by Roe v. Wade.
Grove did not immediately respond to a request for confirmation that she made the statement at the event, but she elaborated on her theory in a Facebook comment.
"I believe --and most Americans believe --that God's hand is in the affairs of man, and certainly was in the formation of this country," she wrote. "Is this drought caused by God? Nobody knows. But biblical history shows a consequence to man's actions."
Pro-life activists in Kern County, the district Grove represents, didn't stand behind Grove's idea.
"We are huge fans of Shannon Grove and all her efforts in Sacramento on behalf of life," Marylee Shrider, executive director of Right to Life of Kern County, told The Bakersfield Californian. "That being said, we have not made a connection between the drought and abortion here in California."
Pro-Choice Kern County called her comments "absolute lunacy" and made this mock-up of a T-shirt.
California is suffering through its fourth year of unrelenting drought, and a snowpack measure in the Sierra Nevada mountains in April revealed levels at a record low of 6 percent of the long-term average for that time of year.
UPDATE: Sept. 8, 2015 -- Grove's office issued a statement in the wake of RH Reality Check's story, saying that she had juxtaposed Texas' passage of the fetal pain bill and the subsequent rain because it was "a report I heard I knew would be interesting to my audience" and not to suggest that "God made it rain in Texas because of the fetal pain bill."
The assemblywoman's statement went on to say that "I did not say God has a hold on California, (insinuating a threat). I did say I believe with all my heart that the Lord has his hand on California (in the sense of a blessing to come.)"
RH Reality Check published a subsequent article about its reporter's exchanges with the Grove camp, and said the site stands by its initial report, including as to the speech's phrasing.
"A week before we published our story, our reporter, Zoe Greenberg, exchanged multiple emails with Grove's spokesperson, Greg Burt, in which she explicitly included the exact quote we used, and asked a series of questions about the quote," wrote Sharona Coutts, the site's vice president of investigations and research. "If Grove believed she had been misquoted, she certainly didn't avail herself of multiple opportunities to say so. At no point did she or Burt dispute the exact words of that quote, including the claim that God had a 'hold' on California."

Before You Go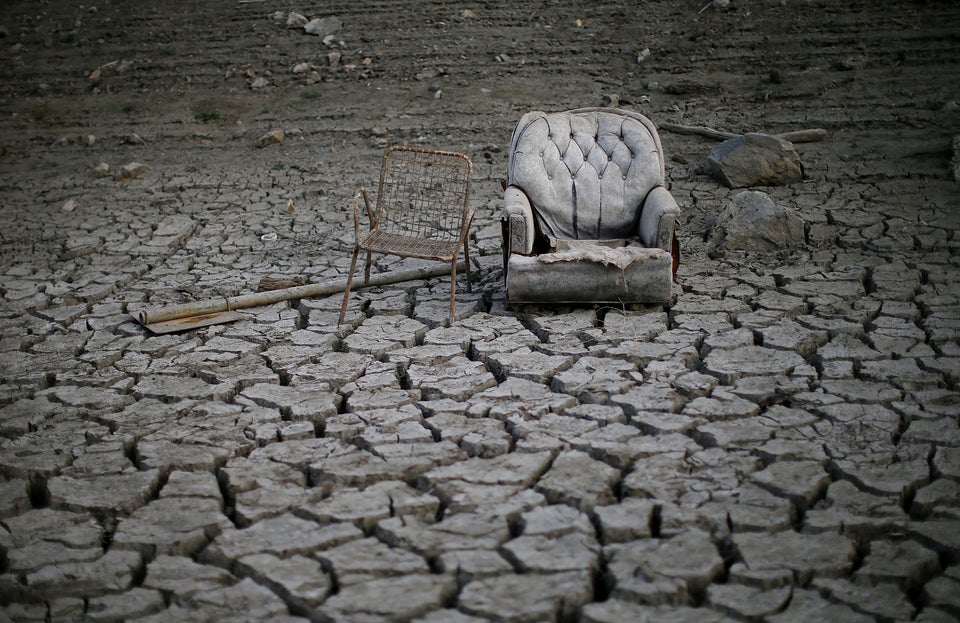 California Drought
Popular in the Community