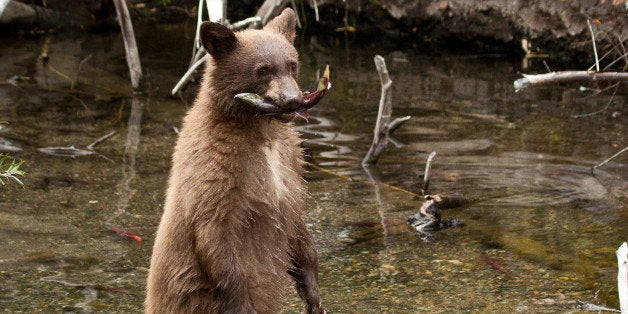 UPDATE: According to the California Department of Fish and Wildlife, there is insufficient evidence to support the claim that the warmer weather is causing bears to forgo hibernation. CDFW biologist Jason Holley told Mother Jones that about five to 15 percent of black bears stay awake all winter. However, said Holley, the drought may be cutting down on the bears' food sources, forcing them into cities and towns, leading to an increase in sightings.
Bears are finding it so unseasonably warm in the Sierra Nevada mountain range this winter that many of them are forgoing hibernation in favor of foraging through garbage, bringing them closer to humans and spelling out trouble for the food chain.
Bears in the Lake Tahoe, Yosemite and beyond usually spend December through March napping in caves, but residents and visitors have noticed an increase in bear activity typical of summer months. With temperatures 10 degrees above normal accompanying the California drought, bears have found little reason to hibernate -- especially when there is plentiful food in the Lake Tahoe region.
"In this weather, you're going to see more of them," Chris Healy of the Nevada Department of Wildlife told the San Francisco Chronicle. "They're totally content to hibernate, but if the food's available, they'll get up and eat."
The troubling phenomenon has been apparent to residents of the Sierras, where last week's snowpack measured just 17 percent of normal.
"The local bears are coming out of hibernation three months early!" Tom Loe of Sierra Drifters Guide Service wrote. "I have been forced for the first time in nearly 20 years here to water my deciduous trees in a T-shirt -- they are budding!"
Earlier this month, a bear was caught on film scurrying across the slopes during a ski race at Heavenly Mountain Resort. The appearance ended without any incident, but concerns go beyond possible scuffles with humans. Wildlife experts warn the bears' winter presence will only further exacerbate food and water shortages linked to the drought and California's driest year in recorded history come spring.
"A drought basically dries up the natural food availability and dries up the water sources, and you get them not only wandering farther, but often coming to urban areas to fulfill their daily needs," Jason Holley, a wildlife biologist supervisor for the California Department of Fish and Wildlife, said of bears facing shortages of berries or insects to feed on. "We've seen upticks in drought years. We could be looking at that in the spring."

Before You Go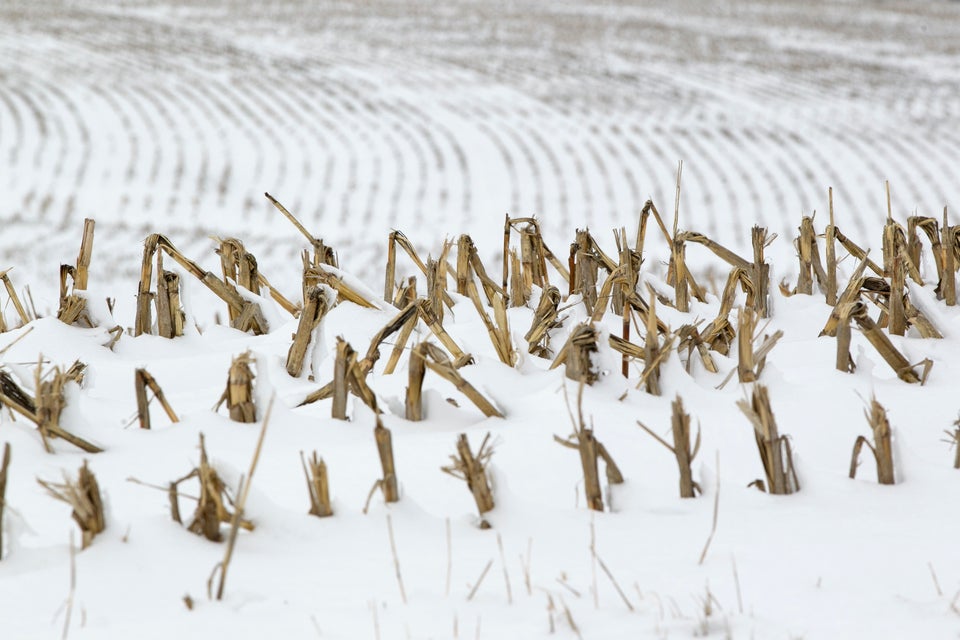 U.S. Drought 2012-2013
Popular in the Community