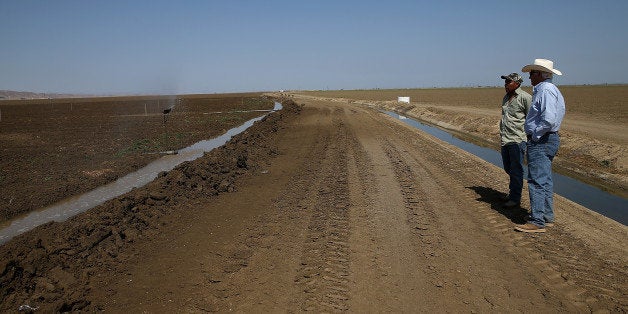 The economic pain caused by California's relentless drought will cost the state's agriculture industry $2.7 billion this year, up half a billion from 2014 estimates, a study released Tuesday predicts.
Less rainfall means fewer crops which translates into less money, a lot less, according to scientists at the University of California, Davis, Center for Watershed Sciences. They estimated that the state's farmers -- the country's largest agricultural producer and exporter -- will have to grow this year with 33 percent less water than normal, forcing them to leave fallow 6 to 7 percent of irrigated cropland.
That hurts crop, dairy and livestock farmers in two ways. They lose out on potential revenue by producing less and also have to dig into their pockets to cover increased groundwater pumping costs. It all adds up to $1.8 billion for them, hitting the state's $45 billion agricultural economy with a 4 percent loss.
When accounting for the costs that produce markets, truck drivers, farm suppliers and other ag-related industries will endure as a result, the total impact of reduced water to farms will cost California $2.7 billion in 2015, the researchers predicted.
California is suffering through its fourth parched year. In April, a snowpack measure in the Sierra Nevada mountains revealed levels at a record low, at just 6 percent of the long-term average for this time of year.
A group of farmers from the San Joaquin River Delta in May embraced a state offer to voluntarily give up a quarter of their available water this year in exchange for a guarantee that officials won't impose harsher cuts later on, even if the drought worsens.
The water shortage will result in 18,600 lost jobs too, researchers concluded.
In the same study conducted last year, the UC Davis team estimated drought-related loss in 2014 to be around $2.2 billion, $500 million less than its predictions for this year.
The numbers in these predictions, the study authors noted, are subject to change.
"The results summarized here are preliminary and will be revised as we get new information and a clearer picture of irrigation water availability, major water transfers for the 2015 season and acreage of major crops," they wrote. "We know how much water will be delivered from the state and federal projects, and have surveyed districts to assess local surface water supplies and groundwater substitution."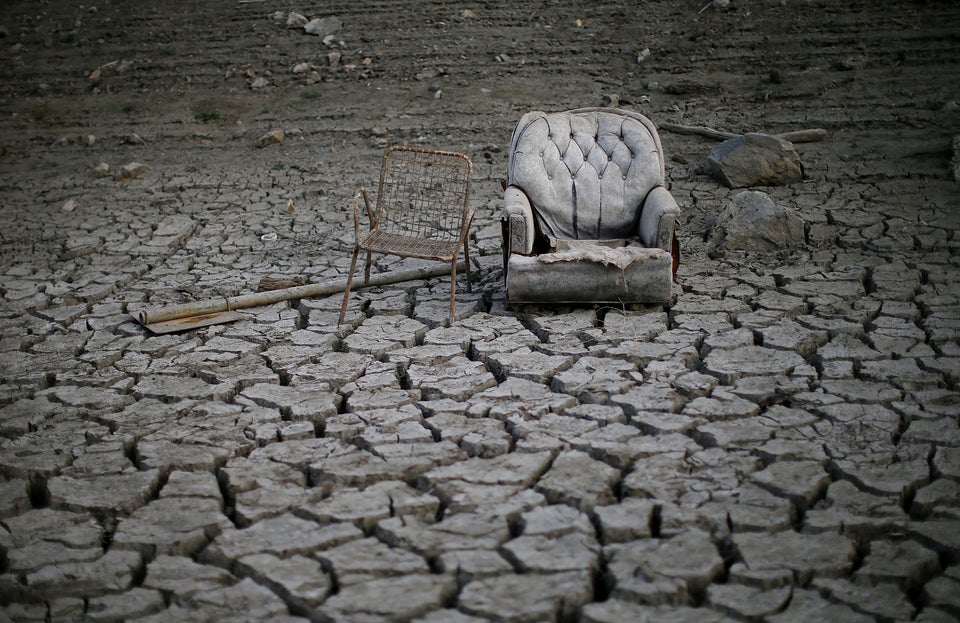 California Drought