California has seen its share of droughts, but -- at least in recent years -- it hasn't seen something like this.
To make matters worse, there isn't a drop of rain in sight. At the time of publication on January 24 -- when snow and freezing temperatures battered the rest of the country -- the forecast was a sunny 77 degrees in Los Angeles.
While those bundled and shivering on the East Coast might have little sympathy for the Golden State's January beach weather, take a look at what the drought has done to the water supply across the state:
A bathtub ring around the San Gabriel Reservoir in the Angeles National Forest reveals the low water level.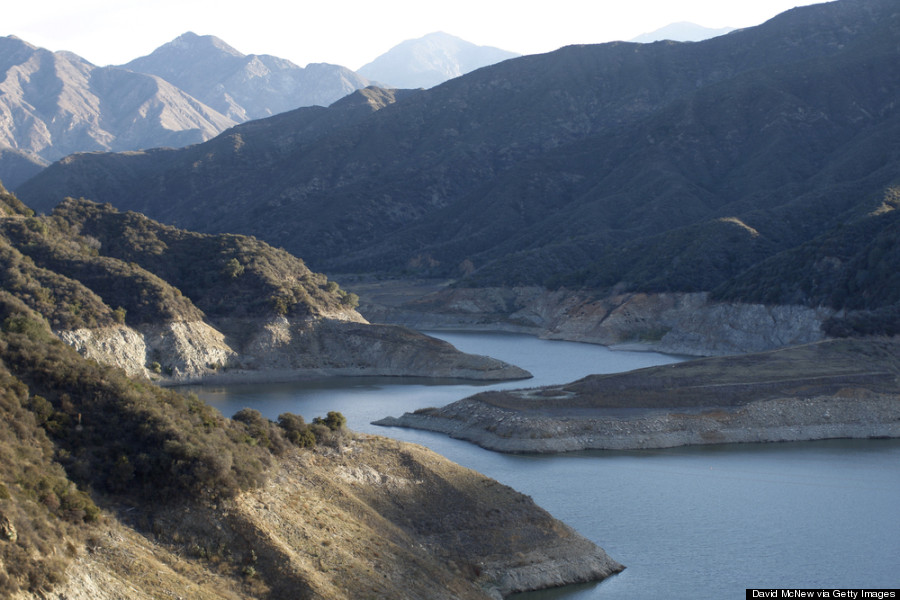 Girls walk on rocks that normally make up the water's edge at Folsom Lake. Forestry experts feared the drought would prime the Sierra Nevada mountain range for a major fire -- a prediction that sadly came to fruition during the devastating Rim Fire that burned through hundreds of acres of Yosemite National Park. This month's Colby Fire, which destroyed several Southern California homes, was also worsened by the drought.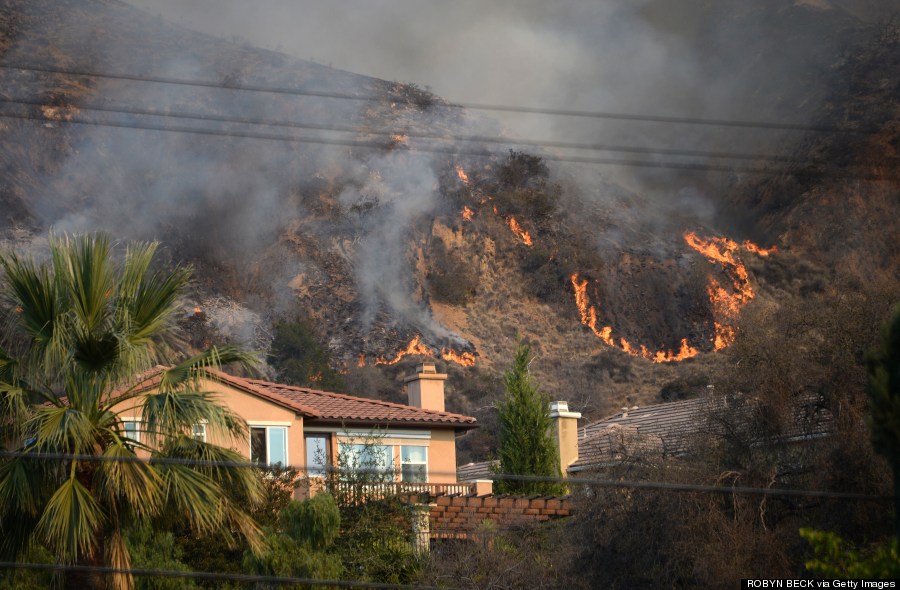 Signs opposing California lawmakers -- seen by some as responsible for worsening drought conditions with legislation -- are common in the inland Central Valley and display the increasing tension over water rights in the state. A fish washed ashore on the banks of Folsom Lake. California Governor Jerry Brown compares satellite photos of the Sierra Nevada snow pack from 2013 and 2014 at a press conference to declare the state in a drought emergency. Researchers at the Department of Water Resources look over a meadow that is usually covered in snow during the final survey of the 2012/2013 season in May. Researchers at the Department of Water Resources measure snow levels near Echo Summit in January, 2014. The readings showed the water content in the snowpack was at 20 percent of average for this time of year. The drought isn't limited to California: the low water level can be seen at Hoover Dam in Nevada, as well. Related
Popular in the Community