 Though California has seen some rain this month, the desperately needed precipitation is sadly just a drop in the bucket of the state's year-long drought.
A satellite photo released by NASA on Sunday shows that the devastating effects of the drought can be seen even from space. On its blog, NASA noted that the brown areas of the map indicate where plant growth was below normal for this time of year. The green areas indicate where vegetation is above average, indicating a dramatic lack of snow cover: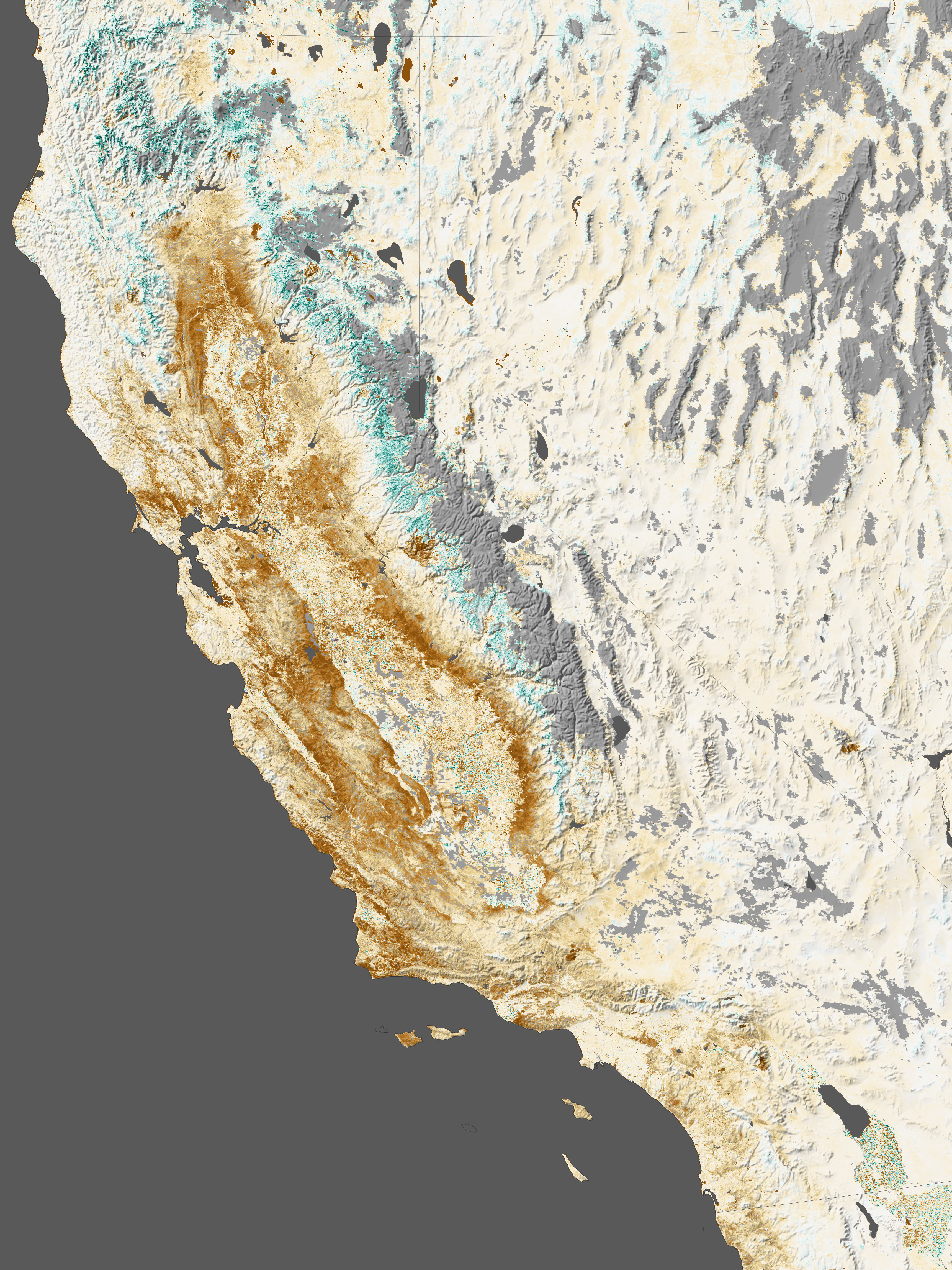 Based on data from the Moderate Resolution Imaging Spectroradiometer (MODIS) on NASA's Terra and Aqua satellites, the image illustrates how the lack of rain and snow has affected vegetation across the state.
"In a normal year, much of the green areas near the mountains would be snow-covered," wrote Ramakrishna Nemani, senior Earth scientist at NASA, on the blog. "Since there is not much snow this year, the evergreen vegetation appears anomalously green. In fact, that is bad news for this time of the year."
"If you showed me this image without the date, I would say: 'This is California in early fall after a long, hot summer, before the fall and winter rains and snows arrived,'" wrote Bill Patzert, a climate scientist at NASA. "This is no California winter postcard."
California officially experienced its driest year on record in 2013. Though the rain of recent weeks has been a welcome sight, experts say it isn't enough.
"It's a good soaking, but we need a lot more," said Sonoma County Water Agency spokesman Brad Sherwood to the Press Democrat. "It's not a drought buster."
Ann DuBay, another water agency representative, noted that it would still take another 6 inches to 7 inches just to reach rainfall totals from 1977, "the worst drought year we remember."
President Obama visited California last week to assess the situation. As The Huffington Post reported, Obama met with community leaders and announced more than $160 million in federal aid for the state.
The president also placed blame for the drought squarely on climate change.
"We're going to have to stop looking at these disasters as something to wait for. We're going to have to start looking at these disasters as something to prepare for," he said. "We have to be clear. A changing climate means that weather-related disasters like droughts, wildfires, storms, floods, are potentially going to be costlier and they're going to be harsher."
Support HuffPost
The Stakes Have Never Been Higher
Related
Before You Go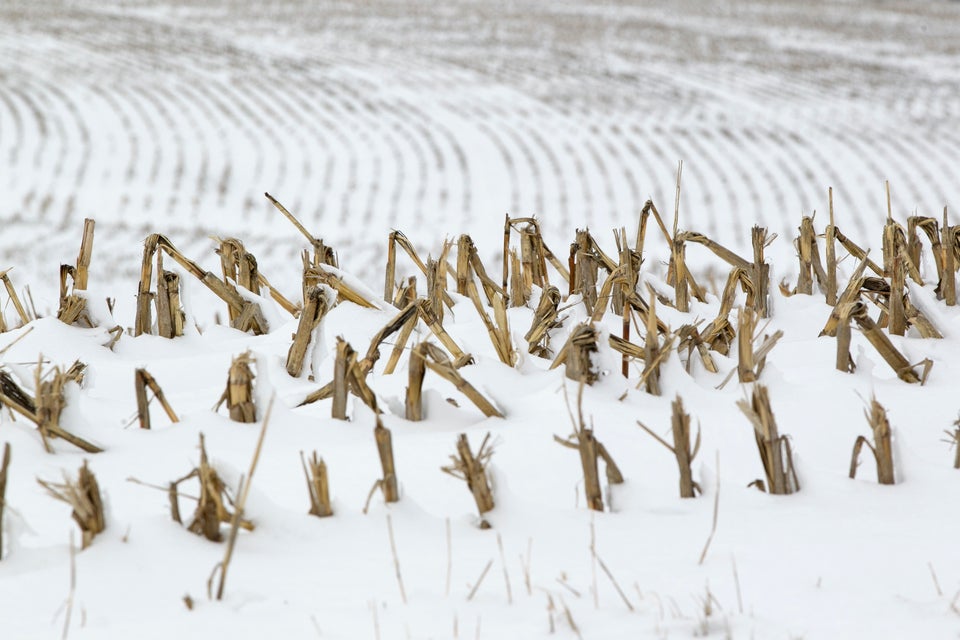 U.S. Drought 2012-2013
Popular in the Community